Gabriele Rausse Winery
Charlottesville, VA
In 2014, Gabriele Rausse Winery leased 16 acres of land on the historic Redlands Farm above the Hardware River near Carter's Bridge. Although most of the vineyard is dedicated to growing grapes exclusively for wine, in 2016 Gabriele decided to plant Chasselas Doré. The variety is among the first that Jefferson attempted to grow at Monticello, and is prized as a table grape around the world. It is also grown extensively in Switzerland to produce wine. 4P Foods looks forward to featuring this unique variety of grape as a table grape through our partnership with Local Food Hub.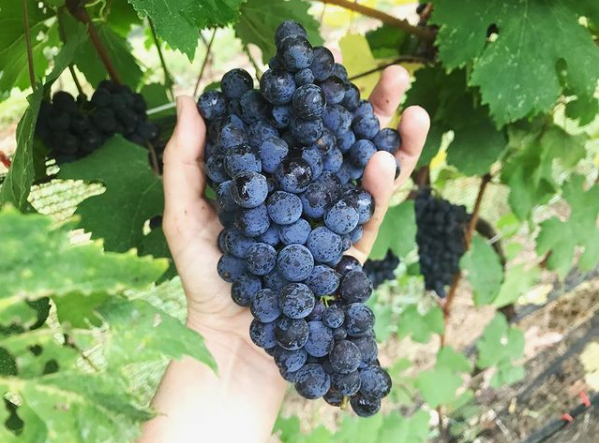 Gabriele Rausse Winery is a Local Food Hub partner farm. We are proud to partner with Local Food Hub to connect small family farmers in Virginia to 4P FOODS customers.
Profile courtesy of Local Food Hub. Photos courtesy of Gabriele Rausse Winery.