Featured 4P Bags + Goods
We deliver healthy, seasonal food from local and regional family farms year-round— all grown and harvested in the most ethical, sustainable way possible.
Produce Bag
Assorted Farm Partners
How it works
Building Equitable Food Communities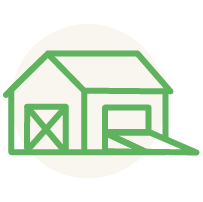 Farmers grow and harvest sustainable, healthy food
We work with more than 200 farmers for the best quality and variety. And the more we grow, the more we give.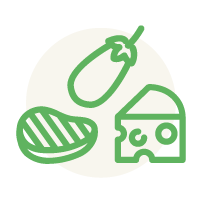 Stroll through our online shop and customize your cart
Produce, dairy, or meat? Feeding a family of 6 or cooking for one? We have the food selection for you to make everyone happy.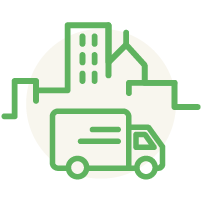 Determine where you'd like your food dropped off
Save yourself the hassle of a trip to the store and set up delivery right to your door. Or pick one of our community delivery sites to save yourself the delivery fee.
Stories of Satisfied Customers
"A friend of mine just got her first delivery. She is a nurse, mother of two young kids, & the spouse to someone in a high risk category. She is thrilled that she doesn't have to have any extra exposure during this time in order to have beautiful, nutritious food. Thank you for being a source I can trust to refer to my loved ones!!!"
"4P's approached our company with their new, innovative approach to fresh, healthy food many years ago. They helped educate our staff with their professional approach to healthy food and presented their concept to staff. They are responsive and positive to any problem that arises and have been completely reliable. I am thrilled to be able to highly recommend them to others."
"Nourishment is key for a healthy soul, and you all are making that possible. Thank you."
"Thank you for continuing to deliver fresh and tasty produce during this time! I've been more creative than ever before in the kitchen thanks to your delivery and it's really helped during these crazy times."
"My grocery shopping trips have also drastically reduced since subscribing to 4P and it is nice to know I am eating locally grown foods that are, mostly, organic. Go with 4P foods! You won't regret it. I honestly have never been as happy with a CSA as I have been with 4P. 4P4eva!"
"I can sing the praise to your amazing farmers who are providing the best, healthy food for us! We love you all and are so thankful that you are feeding so many people. We treasure your 4P network and have told dozens of friends and hundreds of neighbors on Listserv to join your network. Stay safe and healthy. Delish, healthy food. Thanks for making our lives better."
"I am incredibly grateful for all that you are doing. Helping to feed us, Helping farmers stay in a vibrant place economically, and helping those in need with fresh foods. You guys are truly outstanding."
Previous
Next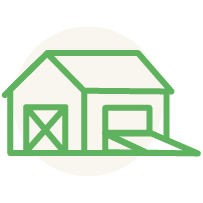 600+ independent, family farmers supported by 4P Foods throughout the region.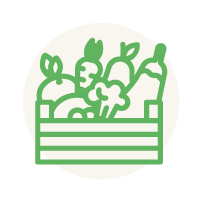 Over 7,500 lbs of Good Food delivered monthly into underserved communities across DC, MD and VA.
Our Impact
Our mission is to build a food system in which farmers producing Good Food can thrive, while also ensuring that all people—regardless of income, race, or zip code—have equitable access to that food.
From initiatives rooted in improving food access and education, to partnerships with local heath networks, to supporting our many farmers and food producers, we positively impact the lives of others each and every day.
Find out more
Enrich Yourself
News, Recipes, Tips, and Home-grown Hype
4P Foods sources farm-fresh food from farms in the Washington DC local foodshed and delivers them to your office or apartment building once each week.
Kofta, Grilled Pita and Creamy Herb Yogurt
Relaxed Winter Kale Salad
Semolina Pappardelle w/ Spinach Pecan Pesto
Smoky Grilled Turnips w/ Lemon Thyme Aioli
Sunchoke Hash, Sausage, Farm Egg