Featured 4P Bags + Goods
We deliver healthy, seasonal food from local and regional family farms and artisans— all grown and harvested in the most ethical, sustainable way possible and packed inside insulated eco-friendly 4P Bags.
Produce Bag
Your choice of fresh, seasonal produce from assorted farm partners.
Protein Bag
Your choice of grass-fed beef, pasture-raised pork, wild-caught blue catfish, organic chicken, and more from assorted farm partners.
Mix and match what's inside!
$20+
How it works
Building Sustainable and Equitable Food Communities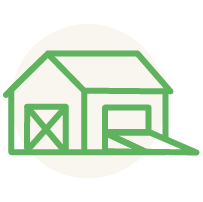 Farmers grow and harvest healthy food
We work with more than 200 farmers who value planet-friendly practices to bring you the best quality and variety year-round. And the more we grow, the more we give.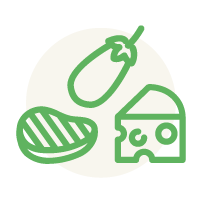 Stroll through our online shop and customize your cart
Produce, dairy, or meat? Cooking for one or feeding a family? With fully customizable 4P Bags and a la carte shopping, you can get exactly what you need each week.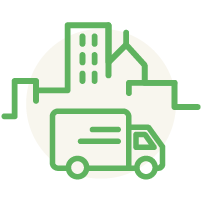 Determine where you'd like your food dropped off
Enjoy the convenience of home delivery or choose to pick-up your order from a community delivery site, where you will curb carbon and the delivery fee will be waived.
what customers are saying
"We've tried a number of meal prep kits and grocery delivery services, and nothing compared to the quality of 4P."
"I choose 4P because they work with small growers and help farmers, plus I love the fresh, diverse offerings and items such as honey, granola, sauces, salad dressings and unususal fresh cheeses!"
"I love that I know what I'll be getting, can skip a week or donate. Also, I love that I don't pay in advance. The veggies and fruit so far have been amazing and I love the recipes in the newsletter."
"4P Foods makes buying local so easy. With direct home delivery, an online shop, and an entire box of seasonal veggies for the week around $30. Honestly, being in their region makes my life so much easier."
"The food is fresh and amazing, there is great flexibility. I know I am getting nutritionally dense food and making a difference for my health, my community, and the planet."
"It is nice to know I am eating locally grown foods that are, mostly, organic. It perfectly appeals to me as: 1) I am very lazy, and 2) I am plagued with guilt about eating ethically (Thank you, Michael Pollan, you've ruined me forever. Just kidding!) Go with 4P foods! You won't regret it. 4P 4Eva!"
"We ate well this year, and lost weight! Great for pandemic, but even better for long term shift of eating local in season. They have relationships with small farms to have even citrus and Fair Trade avocados and bananas. 4P also works to donate fresh food where there is a lack of grocery stores in DC. I think this is some of the smartest work I've seen on the future of food sustainability put into action."
"Huge fan of their meat share! They deliver in a specially packaged bag to ensure the meat stays fresh. 4P has made me feel a lot more comfortable about the healthiness and ethics of the meat we eat! We order every other week since they give such generous amounts, and it's been more than enough for me and my husband. A few example favorites: breakfast sausage, chicken breasts, ground beef. 4P has made us cook more creatively as well since it automatically injects something new into your routine!"
"I can sing the praise to your amazing farmers who are providing the best, healthy food for us! We love you all and are so thankful that you are feeding so many people. We treasure your 4P network and have told dozens of friends and hundreds of neighbors on Listserv to join your network. Stay safe and healthy. Delish, healthy food. Thanks for making our lives better."
"4P's approached our company with their new, innovative approach to fresh, healthy food many years ago. They helped educate our staff with their professional approach to healthy food and presented their concept to staff. They are responsive and positive to any problem that arises and have been completely reliable. I am thrilled to be able to highly recommend them to others."
Previous
Next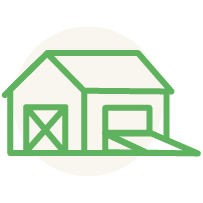 600+ independent, family farmers supported by 4P Foods throughout the region.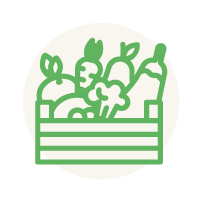 Over 7,500 lbs of Good Food delivered monthly into underserved communities across DC, MD and VA.
Our Impact
Our mission is to build a better food system in which farmers can thrive, while also ensuring that all people—regardless of income, race, or zip code—have equitable access to healthy food.
From initiatives rooted in improving food access, to partnerships with local heath institutions and grass-roots community groups, to supporting local farmers and food producers, 4P Foods positively impacts the lives of others each and every day.
Find out more
Enrich Yourself
Read our blog for 4P News and Home-grown Hype
Kofta, Grilled Pita and Creamy Herb Yogurt
Relaxed Winter Kale Salad
Semolina Pappardelle w/ Spinach Pecan Pesto
Smoky Grilled Turnips w/ Lemon Thyme Aioli
Sunchoke Hash, Sausage, Farm Egg