Bellair Farm
Charlottesville, VA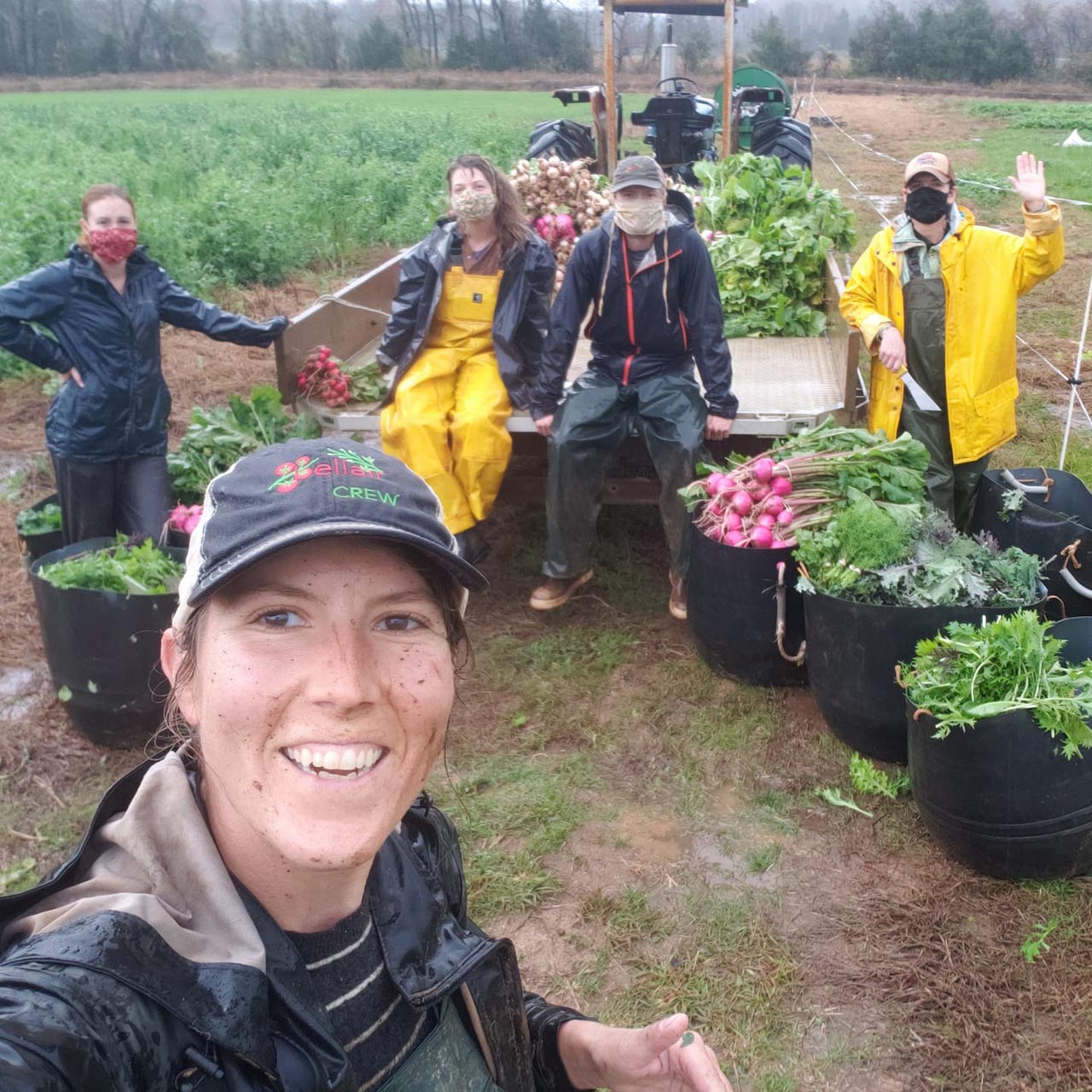 A working farm since the 1700s, Bellair Farm has deep ties to the local community and a rich agricultural history. Today, the farm is owned by Cynthia Davis and managed by Jamie Barrett, a Pennsylvania native with more than ten years of farming experience.
Together, Cynthia and Jamie have created something of a farm lover's paradise – acres of lush green fruits and vegetables line the fields, a pick-your-own patch of flowers and herbs beckon families to linger on Saturday afternoons, an array of solar panels tucked behind the greenhouse captures energy to power surrounding buildings.
In addition to selling to 4P Foods and Local Food Hub, you can find their produce at Charlottesville area farmers' markets and through their CSA program. Bellair's produce has always been grown using organic methods, and the farm recently achieved USDA organic certification.
Bellair Farm is a Local Food Hub partner farm. We are proud to partner with Local Food Hub to connect small family farmers in Virginia to 4P FOODS customers.
Profile courtesy of Local Food Hub. Photo courtesy of Bellair Farm.