Caromont Farm
Esmont, VA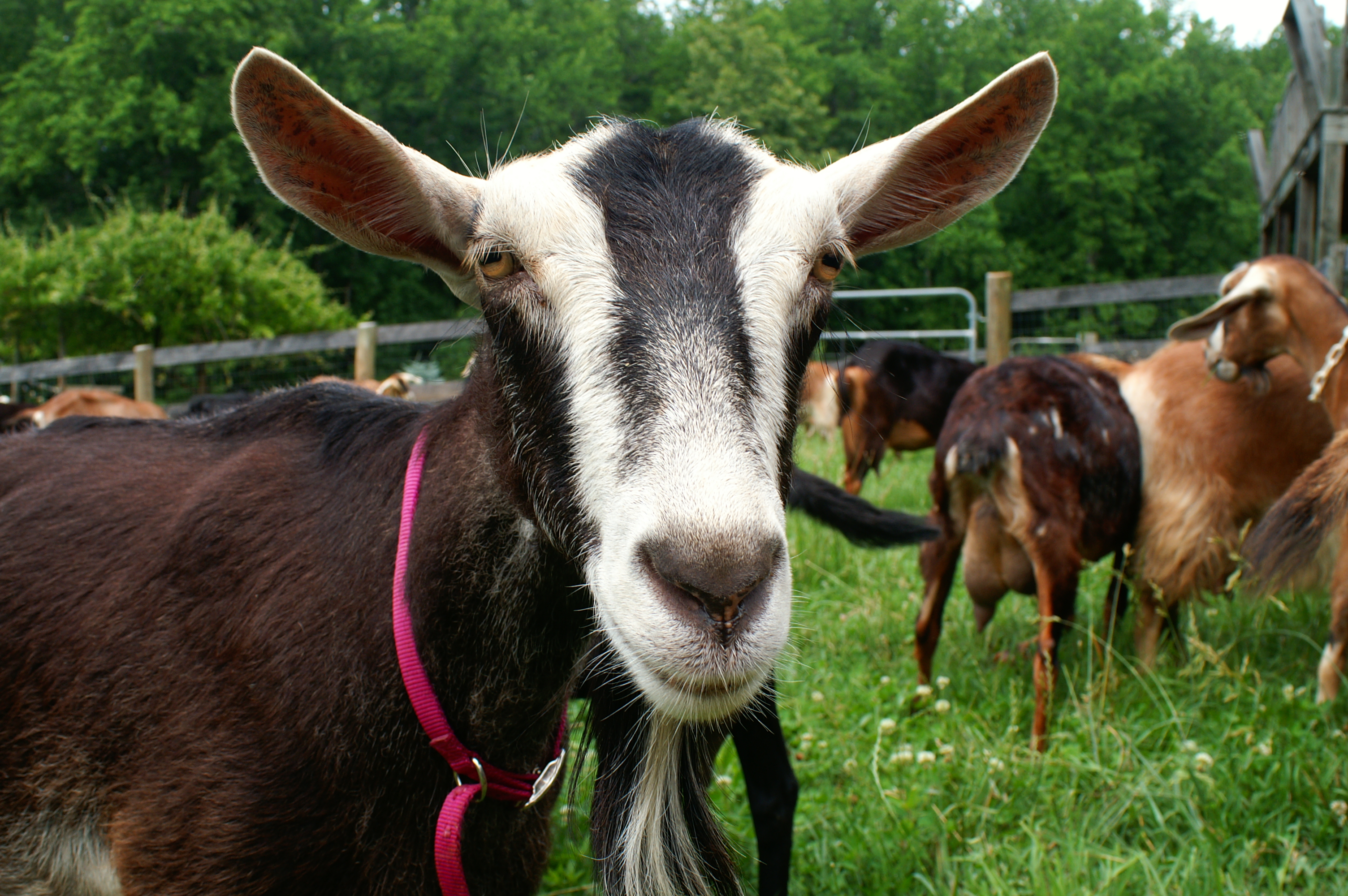 "There are never enough carbs for kidding season," according to Gail Hobbs-Page, chef, farmer, and cheesemaker at Caromont Farm, referring to the early spring period when her mama goats give birth. But the hard work is more than worth it: for the animals she lovingly raises, the cheese she meticulously crafts, and the dedicated team she leads.
Caromont makes award-winning cheeses with milk from the goats raised on their farm in the wine country just south of Charlottesville, VA. Gail established Caromont in 2007, and after fifteen years of farming, the animals and the cheese still excite her more than anything else. Ask her what she's looking forward to in the next year, and she'll list things like improving fences, revamping the cheese-ageing cave, and putting up a new barn on higher ground to help manage the increased rain they've been getting in recent years due to climate change.
In addition to making and selling cheese at local farmers markets, to restaurateurs, and to distributors like 4P Foods, Caromont also opens their gates every spring for "Snuggle Season," when visitors flock to the farm to cuddle with baby goats, take in the beautiful scenery, and, of course, eat cheese. COVID-19 threw a wrench in Snuggle Season 2020, but Gail issued vouchers to all of the people who had bought tickets and brought back a socially distanced version of Snuggle Season for 2021, which was wildly popular and more needed than ever before, as Garden and Gun writer Kinsey Gidick reports.
COVID-19 brought challenges beyond Snuggle Season, but Gail was committed to keeping her team safe and employed. As a farmer and small business owner, she feels a deep responsibility to treat not only her animals and land well, but also her people. Thankfully, she succeeded and feels they are stronger for all the challenges of 2020-21, because it helped them (and society as a whole) see that most any problem can be solved with a willingness to admit that you don't have all the answers and the patience and determination to find them.
4P is proud to partner with Caromont Farm and get their amazing products onto more plates. We carry a variety of their cheeses, so check back often to try the full lineup and taste the seasonal variations created by changes in the pastures the goats graze. From fresh, young Farmstead Chevre to aged, earthy Esmontonian Reserve, there's no bad choice.
Profile developed in part with materials courtesy of Local Food Hub.