Church Hill Produce
Highland County, VA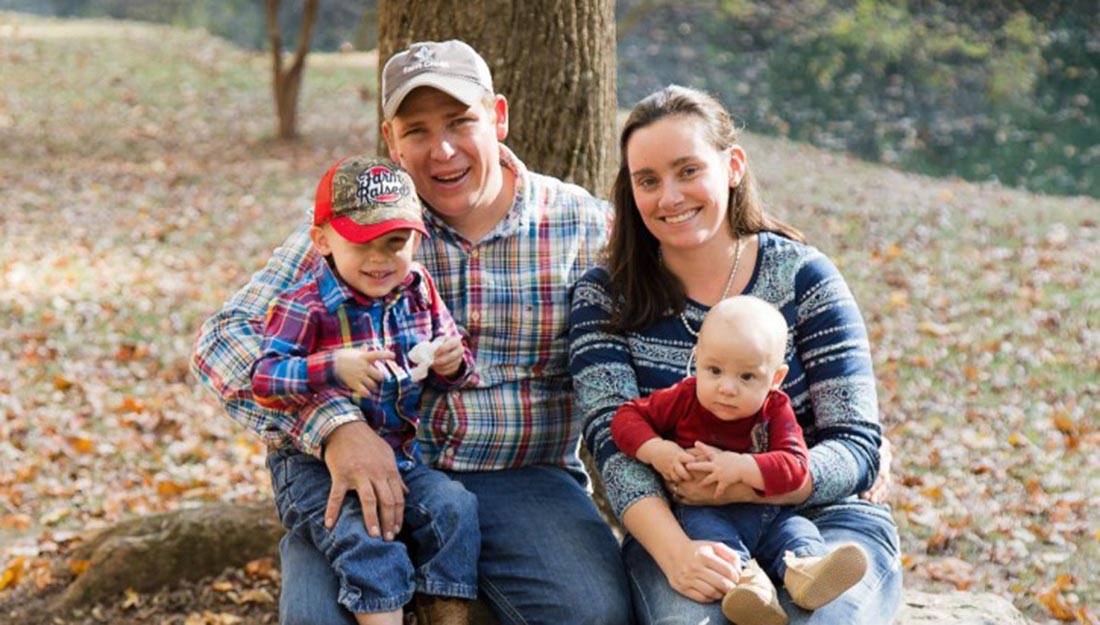 Michael and Kari Sponaugle of Church Hill Produce in Highland County have grown fresh fruit and vegetables since 2011. Coaching 4H and tending an overabundant family garden led Michael and Kari to farming as a business. They started by growing a huge variety of crops, but after a few years, they decided to specialize in what they grew best, narrowing down to a "mere" 25 different crops. In 2017, the same year that they won Local Food Hub's "Rookie of the Year" award, they expanded from 8 acres to 25 acres. With their amazing crops and farm business acumen, it's hard to imagine them as rookies anymore!
A natural spring provides the water for their farm, and they use cover crops in the off-season to protect and enrich their soil. Located west of the Shenandoah Valley where it is slightly cooler, they are about two weeks behind the Valley's growing season, meaning they'll continue to harvest after many other growers are done for one season and transitioning to the next. While their farm is not Certified Organic, Kari and Michael are trained and certified in pesticide management and use low or no-spray methods when treating plants. In 2017, Church Hill Produce received H-GAP (harmonized good agricultural practices) certification through Local Food Hub's Grower Services, enabling them to reach even more buyers for their produce.
Kari and Michael complement each other well on the farm and make a great partnership, except when it comes to eggplant. It's Kari's favorite thing to grow, but Michael can't stand eating it, so when Kari cooks eggplant, Michael joins their H2-A crew for supper. Michael loves lush, green, growing things, so his favorite crops are broccoli (on a cool year) and tomatillos (on a hot, dry year). You can look forward to those crops and much more from Church Hill throughout the year!
Profile developed in part with materials and photos courtesy of Local Food Hub.