Crown Orchard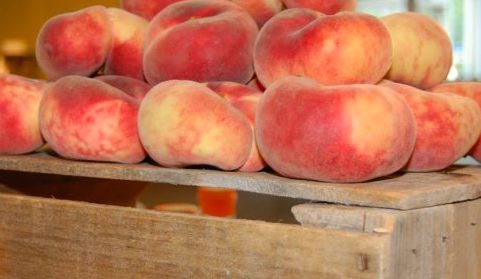 For four generations, Crown Orchard Company has been one of Central Virginia's most prolific fruit growers, boasting seven major orchards spread over a 15-mile radius. Owned and operated by the Chiles family, the company has many acres of peaches, nectarines, and apples. Crown Orchard is a major wholesale supplier for the region, thanks in part to a state-of-the-art packing facility located in Covesville, Virginia and a full-year staff.
Families throughout the state know Crown Orchard for its famed Carter Mountain Orchard. Set on 200 breathtaking mountaintop acres and featuring a panoramic view of Charlottesville, Carter Mountain has become a multi-seasonal highlight and cherished family tradition for thousands who flock there each and every year.
In addition, Crown Orchard owns and operates Chiles Peach Orchard, located in Crozet, VA and featuring a quality selection of peaches, nectarines, vegetables, apples, cherries and more.
Crown Orchard is a Local Food Hub partner farm. We are proud to partner with Local Food Hub to connect small family farmers in Virginia to 4P FOODS customers.