E3 Ranch
Fort Scott, Kansas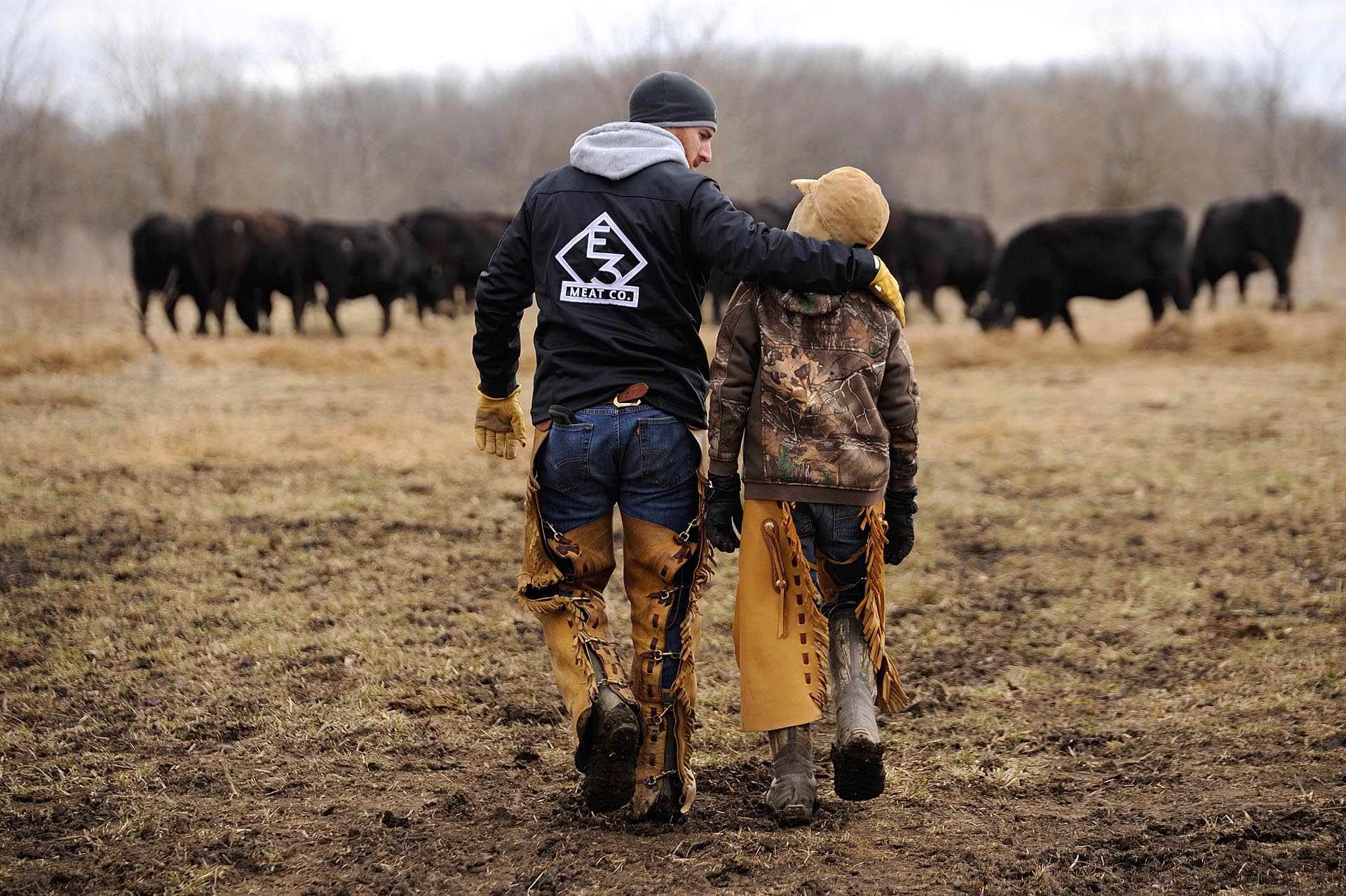 As a company, 4P Foods is local-focused and we prioritize our local farm partners first. However, our local beef farmers are currently experiencing unprecedented demand due to the pandemic, and partnerships with small-scale, sustainable family farms outside our region broaden our mutual horizons and help ease some of the strain on our community partners. Enter our exciting new partnership with E3 Ranch, a 6th generation farm in Fort Scott, Kansas, currently under the care of the LaRoche Family.
Adam Laroche, former Nationals first baseman, runs independent, family-owned E3 Ranch in the heart of the Prairie grasslands in Kansas. 4P Foods has a long-time relationship with the Washington Nationals by way of the Washington Youth Baseball Academy, one of our DC-based community partners working to build food equity in the DC-area.
E3 Certified cattle are raised on the ranch or smaller family farms by ranchers who raise cattle to E3's protocols, with sustainable stewardship of the land and respect for the animals. E3's Certified black and red Angus cattle (with genuine Angus specific genetics) are free to roam on pasture and do their natural part in restoring the landscape, eating a completely sustainable diet, and ultimately creating nutrient-dense, excellent-tasting food. Every part of E3's steers are used – they offer meats, natural pet foods, and even tan hides to produce leather goods.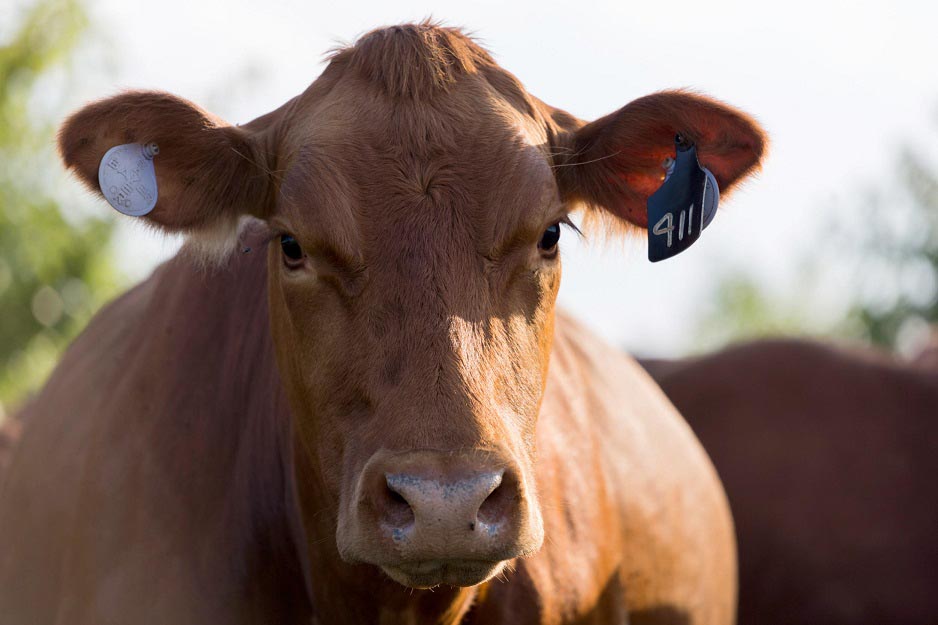 E3 beef is graded USDA Prime or USDA choice and grazed under a transparent pasture to plate story. E3 Ranch's cattle are grass-fed and grain-finished on 2000+ acres, raised with no antibiotics ever, no steroids, and never any growth hormones. Grain-finished means the animals are only fed grains during the last 30 to 90 days before they are harvested. This is different than 100% grass-fed or grass-finished animals, which eat only grass and forage during their lifetimes.
The high-energy grains that E3's grain-finished animals eat result in more marbling (fat content, which translates to juiciness) and a milder flavor than grass-finished beef. 100% grass-fed beef has a much more pronounced flavor and a less tender texture that may not appeal to every palette. Grain-finishing also makes sense for ranchers in areas where grass doesn't grow well year-round.
E3 Ranch is also committed to serving others. In addition to raising beef cattle, they also work to support like-minded small family ranches, run two ranch-to-table restaurants, and their E3 Ranch Foundation helps veterans, active military, and victims of human trafficking by providing a place to rest and reconnect at their ranch. A portion of all E3 Beef goes back to support E3's local community.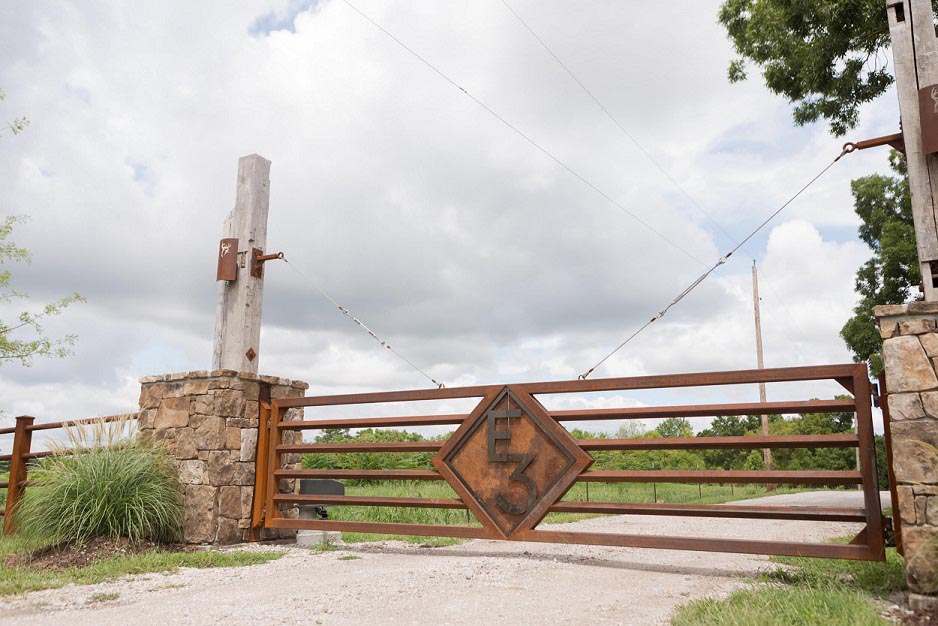 4P Foods partners exclusively with farms and artisan producers who share our values of good food— transparently sourced, dense in nutrients, ethically raised and produced with regenerative agricultural practices. While local sourcing is our top priority, the demand for grass-fed beef has highlighted complexities and challenges in our local supply chain.
Local small-scale livestock farmers often face long waiting times to have animals processed, and cannot produce at the capacity of large-scale, industrial operations. In the interest of keeping our protein as aligned with our values as our produce and dairy, we have broadened our sourcing options.
Be on the lookout for E3 Farms's high-quality beef in the 4P Protein Bag! Our hyper-local partners are continuing to raise livestock and rotate to fresh pastures daily. In addition to E3 beef, we will soon have products available from our hyper-local grass-fed partner, J&L Green Farms, as well as Firsthand Foods and more.
Photos courtesy of E3 Ranch & Co.