Firsthand Foods
Durham, NC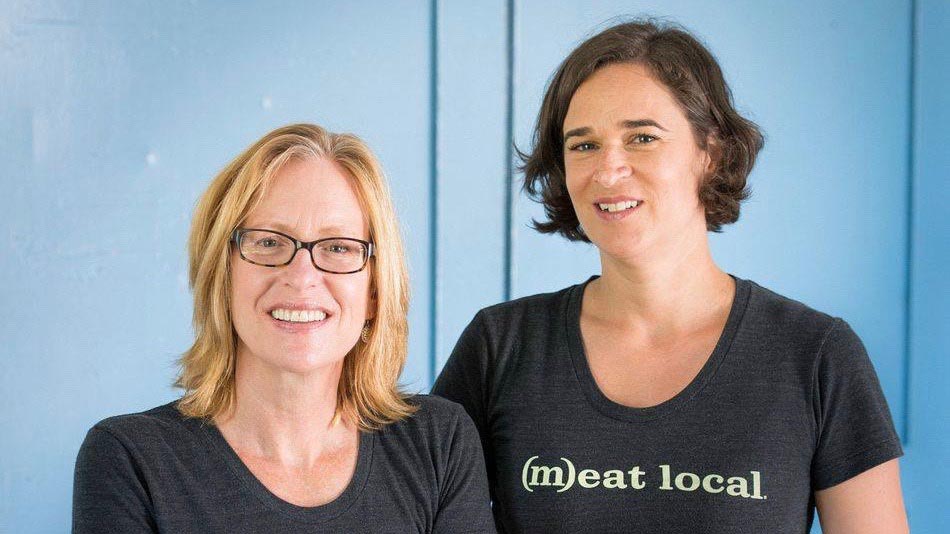 Firsthand Foods began as Durham, NC's first woman-owned mobile Sausage Wagon and has grown into a food hub serving their home state and surrounding area and meeting the region's growing demand for local, sustainable, and humanely raised meats.
When they met, founders Jennifer Curtis and Tina Prevatte Levy realized they shared a passion for supporting small farmers who are often overlooked in the massive global food supply chain, and sought to create new opportunities for these farmers while increasing the public's access to meats that are raised in a spirit of fairness and stewardship.
(m)eat local Values
Their core values are dignity and quality: Firsthand Foods only sources from farmers who raise their animals with respect and keep them out on pasture to live natural lives. This means no growth-promoting antibiotics, hormonal implants, animal byproducts in feed, and complete traceability every step of the way. Firsthand Foods' partner farms live local to their agriculture community in North Carolina, and are selected for raising heritage breeds of livestock— including several endangered varieties of pig and their own version of Katahdin lamb— and for following humane and sustainable farm practices that are Animal Welfare Approved by AGW. Beyond the farm and at the table, Firsthand Foods collects feedback from chefs and consumers to share with farmers to ensure their dedicated practices result in the best products. A shared passion they have is to build a food community that values people and the Earth.
Community Impact
Firsthand Foods has been recognized for their impact on the community and the local-regional food system. In 2019, Firsthand Foods received the Distinguished Business in Sustainability Award from UNC Kenan-Flagler Business School's Center for Sustainable Enterprise, as well as the Carolina Farm Stewardship Association's Business of the Year Award. Their lamb is certified Animal Welfare Approved by A Greener World.
Firsthand Foods sources grass-fed beef, pastured pork, and Animal Welfare Approved lamb that we are proud to offer to 4P members. We love partnering with a fellow food hub that values people and the planet while building a stronger food community. Firsthand Food's regional model helps meat producers find new markets for their products while helping 4P Foods continue to offer delicious, high-quality, ethically raised meats from the farm to your plate. Whether it's lamb or pork sausage, ground beef, or a holiday ham, you can count on Firsthand Foods to find something to make your next meal extra special. See what's in stock in 4P Protein.
Photos courtesy of Firsthand Foods. To learn more, visit their website.