G. Flores Produce
Hague, VA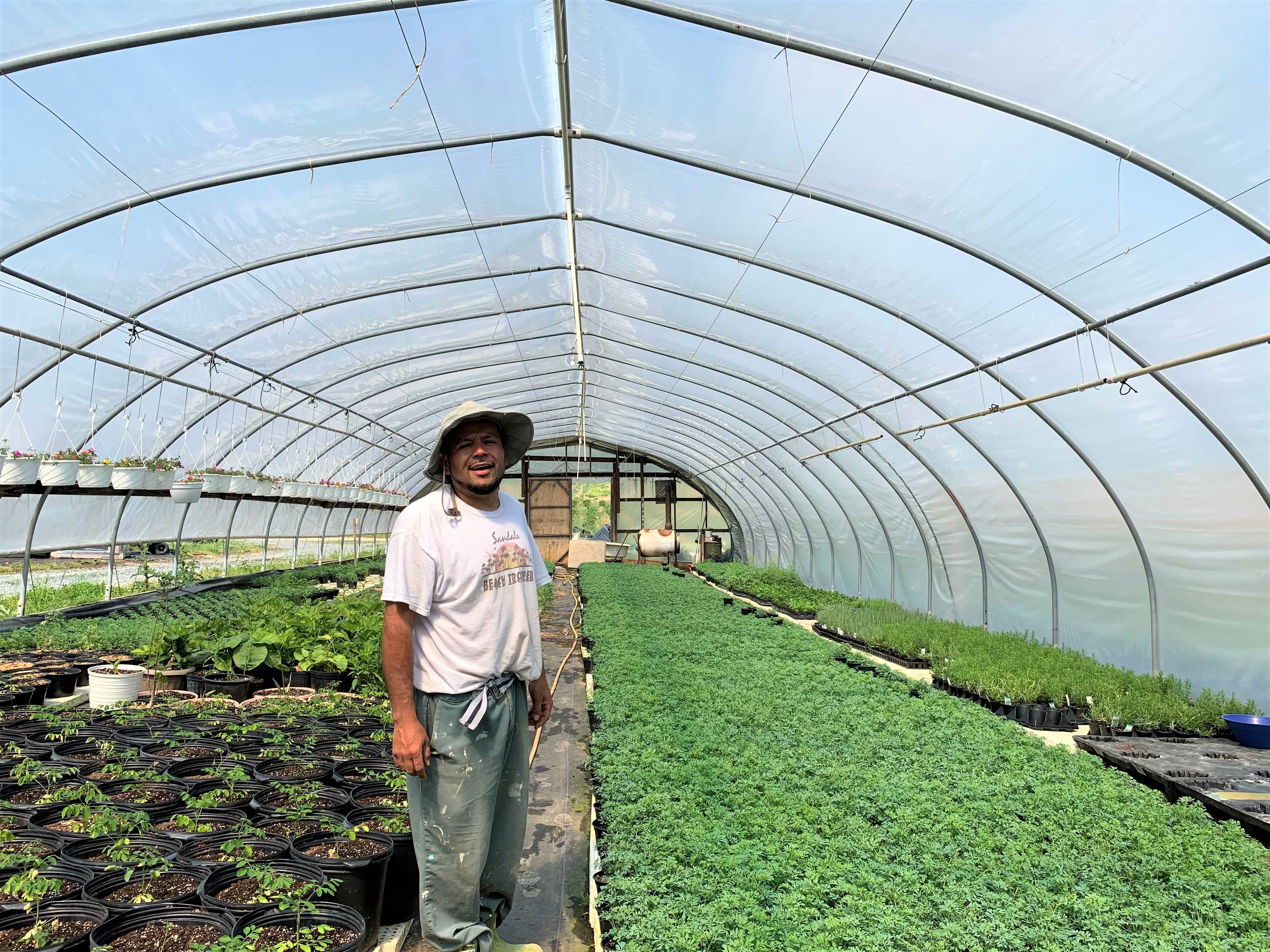 Located in Virginia's Northern Neck region, G. Flores Produce is a family farm on over 40 acres of land. Second-generation farmer, Omar and the Flores Family are committed to growing a large variety of produce following sustainable growing practices.
Harvests from G. Flores Produce rotate through the seasons and their offerings change almost weekly, illustrating how extremely productive of a farm they are. Cultivating everything from kale, greens, and lettuce varieties to alliums (the onion family), snap peas, tomatoes, peppers, squashes, melons, root vegetables, herbs, berries with low spray techniques and crop rotation for healthy soil. Unique specialty crops such as squash blossoms and sorrel are grown on the farm. We met with Omar for production planning in January 2021, and learned that he wants to start planting personal sized sugar cube melons— look out for them in the warm summer months!
You might recognize G. Flores Produce from the story in National Geographic on COIVD food system disruptions or from the Salsa Kit in your 4P Bag, offered in a past summer. Each Salsa Kit was a clamshell packed with tomatillos, garlic, and jalapenos for your spicy, do-it-yourself treat. With a tagline like "The Flores farm. Where life is a beauty," you know that the Flores family grows every lush, colorful fruit and vegetable on their farm with great passion and care.