Happy Hand Pies
Richmond, VA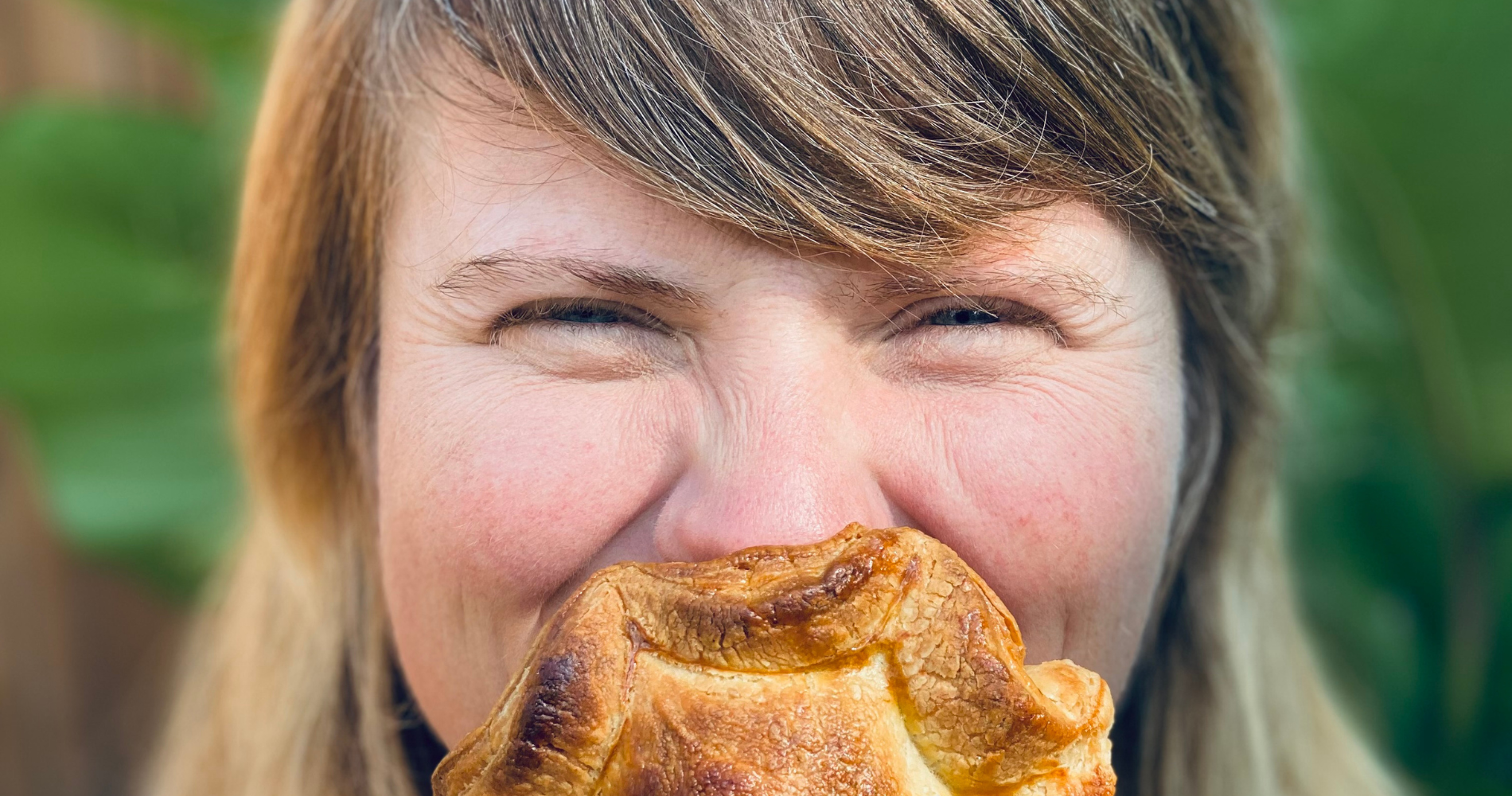 "What is a hand pie?" A question that is asked of Happy Hand Pies time and time again from every new customer brimming with interest and curiosity. So many renditions of hand pies have been seen throughout many cultures and culinary pursuits but to Happy Hand Pies they are delicious pockets filled with the highest quality ingredients and serve to highlight all the amazing local products Virginia and the Mid-Atlantic have to offer. Each hand pie is lovingly handcrafted by owner and operator, Kittie Storey.
Kittie was instilled from a young age the power and importance of "natural foods" by her mother. She appreciates food without additives, preservatives, or fillers. Her mother ate a macrobiotic diet for 20 years and loved growing her own food. Kittie has fond memories of walking through her mother's large vegetable garden. Her gratitude for her mother's love of food continues to inspire all of her hand pie creations.
Kittie has always been fascinated by local food and nothing gives her greater pleasure than to educate others about the incredible abundance that the region has to offer. She has immersed herself in every facet of the local food system from farming to cooking to wholesale purchasing. She has worked and volunteered on a number of farms in both Richmond, Virginia and Northern California, getting her hands dirty and gaining a greater appreciation for sustainable agriculture and how it affects our environment and the true cost of our food. She has worked in restaurants and grocery stores gaining experience on how to prepare food and developing recipes. She is excited about all the possibilities our food has to offer.
For a small grocer in Richmond, she worked as the local products buyer. Her job was to introduce new local products to customers and neighbors! Kittie knew that she wanted to share this knowledge and passion for local food with everyone and in a way that was different from the rest. Thus Happy Hand Pies was born!
Kittie continues to refine every hand pie recipe to make it the best. Plus, she is constantly thinking of new filling ideas from savory to sweet.
Inspired by the seasons and all the great artisans and growers of Richmond and throughout Virginia, Happy Hand Pies offers a homemade meal that you can feel good about. Curried Veggie Pot Pie and BBQ Jackfruit (their current best sellers) are offered year round with a seasonal rotation of the following: Roasted Tomato and Cheddar (Summer), Chili Spiced Pumpkin, Roasted Chestnuts, and Rosemary (Fall), Roasted Butternut Squash, Goat Cheese, and Spinach (Winter), and Asparagus, Fresh Herbs, and Goat Cheese (Spring). Made with exceptional ingredients and featuring local Virginia products from 4P Foods farmers. These hand pies are sure to satisfy any hunger!