Holland's Three Rivers Farm
Lexington, VA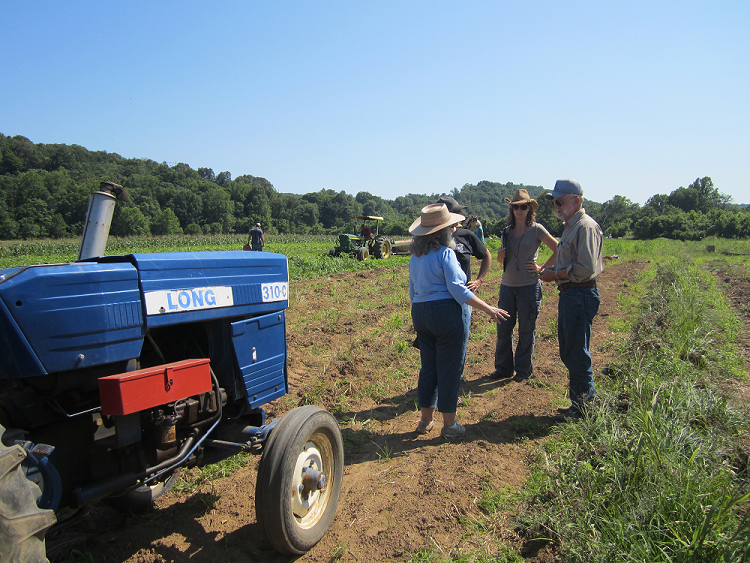 Keith Holland's family has been farming in Rockbridge County for almost 100 years, since his grandfather purchased land and began farming in the 1920s. Today, Keith can't imagine a life without farming; he's never not had a farm. It was important for him to carry on the family tradition and raise his kids on a farm, but he recognizes that for many young or beginning farmers, it's a tough industry to get into because the start-up costs of land and equipment are so high.
Much of Keith's farming knowledge was passed on from his grandfather and has enabled him to expertly manage the over 1500 acres that make up the farm today. Located at the intersection of three rivers – the Maury, South, and James – where the soil is rich and ideal for growing produce, Holland's Three Rivers Farm grows delicious, diversified produce on 60 acres, and operates a livestock and grain operation on the rest of the land.
The farm's signature crop is asparagus, a perennial crop that they've been steadily planting more and more of over the years, bringing them to 40 acres in 2021, some fields of which are eight or nine years old (and Keith is hoping it will produce for another ten years or more). Most people think asparagus doesn't grow well in the more clay-heavy soil of the Shenandoah Valley, but Keith has found clay-loving varieties that thrive on his farm, including a beautiful purple variety that is his favorite. Keith describes the experience of eating fresh, local asparagus as much like that of the more familiar experience of a peak-season, local tomato. In other words, it's so much more than what you'll find in the grocery store! In fact, Keith's favorite way to enjoy his sweet, tender asparagus is raw.
Holland's Three Rivers is a Local Food Hub partner farm. We are proud to partner with Local Food Hub to connect small family farmers in Virginia to 4P customers.
Profile developed in part with materials and photos courtesy of Local Food Hub.