MASTIHA Bakery
Kensington, MD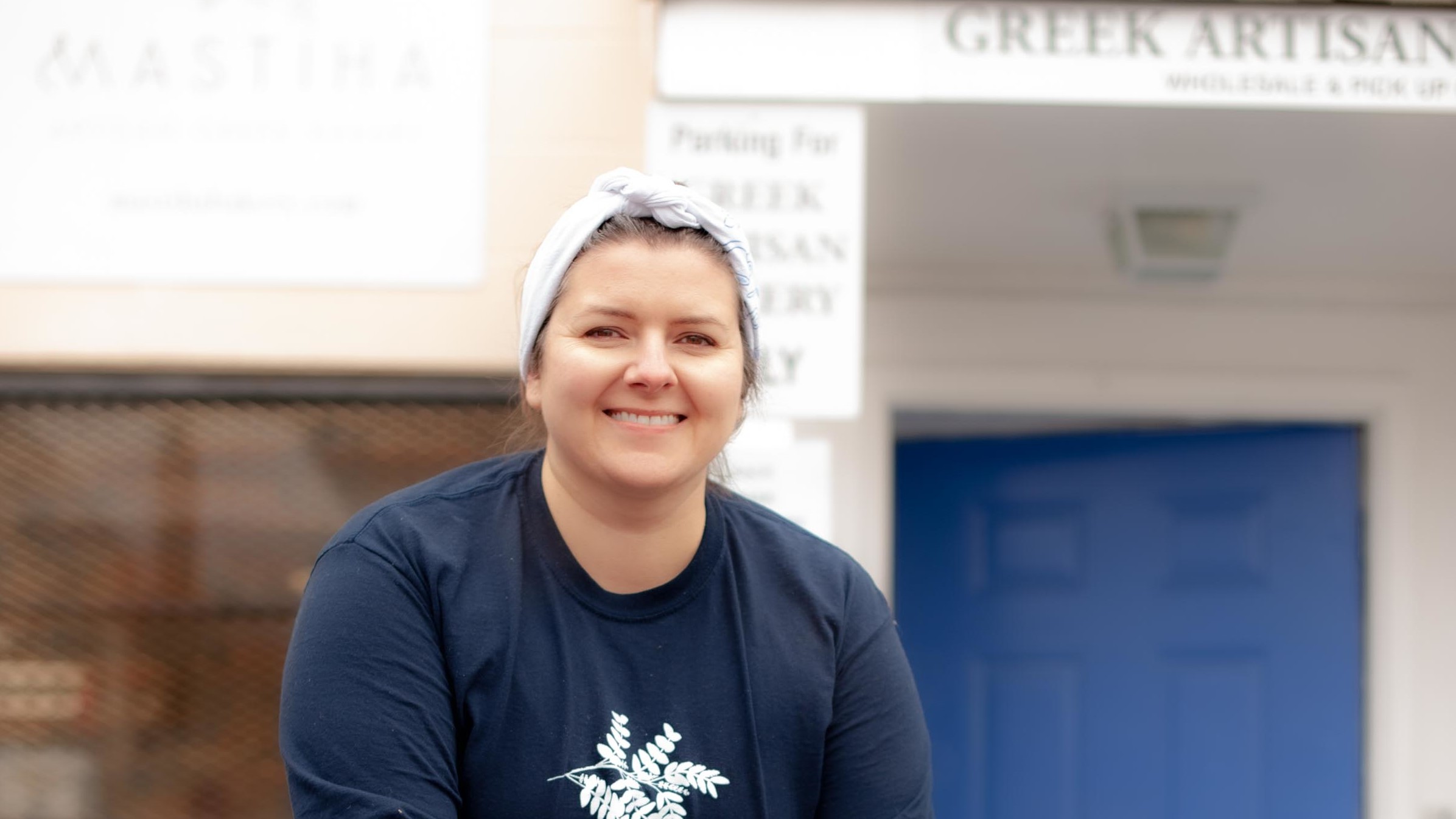 Founded on a deep appreciation for heritage and culture, MASTIHA stays true to scratch-made goods that bring forth a favorable and evolving menu showcasing Greek roots and passion for old-world quality.
Katerina, founder, and owner of MASTIHA says that her story stems from the culture of Chios, Greece, and is deeply rooted in the traditions of her ancestors. She loves to pay homage to her heritage in everything she does, from the name of her business to the colors and patterns of MASTIHA's logo, to the native ingredients in her baked goods.
Inspiration comes in many forms, but for Katerina, it is the dedication to preserve the familiarity of the homeland like her great-grandparents. Katerina's great-grandparents not only owned and operated their own Greek bakery, but they raised seven children while doing it. It is important to her to honor them and her culture by sharing with the community through MASTIHA.
She initially wanted to specifically highlight baklava, the dessert of all desserts, but quickly evolved into incorporating other Greek baked goods. MASTIHA now specializes in assorted Greek pastries, savory rustic phyllo pies, authentically crafted pita bread, and small-batch dips made with quality ingredients and old-world craft you can taste.
Katarina's life motto is "Do all things with your whole heart." It took a lot of work, a lot of faith, and a lot of taste-testing, but she put her heart and soul into MASTIHA to make it a success. The most important goal to her when she first began this endeavor, was to show her son the meaning of hard work. She wants to emphasize that it is not an easy thing to start a business when starting a family, but it can be done. Her goal is to continue to share her culture, traditions, and journey with the community that has endlessly supported her and her bakery.
Discover the delight of MASTIHA's fresh-baked Greek pita. Arrives frozen to preserve freshness. Shop it here!
Photos and profile courtesy of Mastiha Bakery