Orange Dot Baking Company
Charlottesville, VA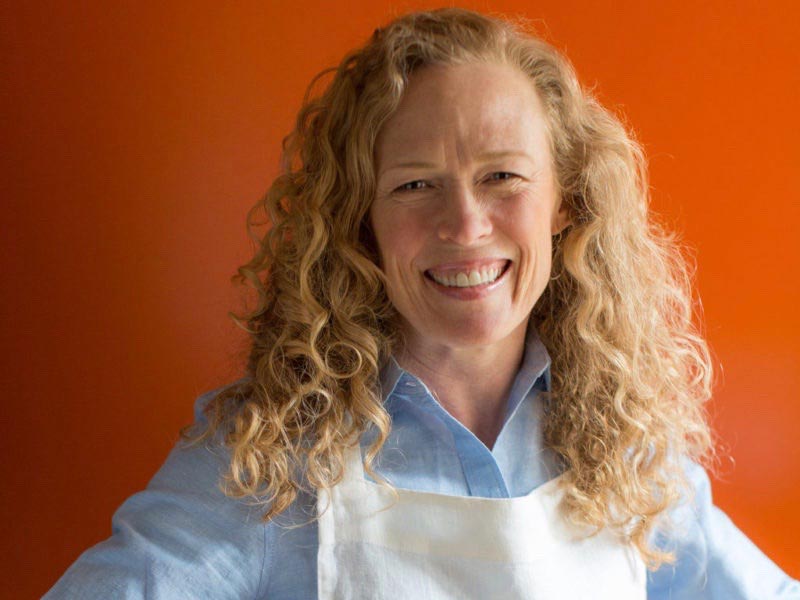 Orange Dot Baking Company is a gluten-free bakery founded in 2015 by Susan Freeman Weiner. The name of the company comes from the Orange Dot Report, a review of poverty in Susan's hometown of Charlottesville, VA. Her aim was to increase local employment rates by by hiring people to produce a better gluten-free bread. Existing gluten-free baked goods can lack flavor and texture and even contain problematic ingredients that cause digestive issues or increase blood sugar levels.
In 2015, Susan began baking in her kitchen at home and selling her bread at the Charlottesville farmer's market. Orange Dot Baking Company moved into a dedicated gluten-free facility in late 2017, and in 2019 won Local Food Hub's Entrepreneur of the Year Award.
Susan is a dedicated gluten-free cook as her son Andrew has celiac disease, an autoimmune disorder in which the ingestion of gluten causes intestinal inflammation and malabsorption of nutrients. Gluten is a protein found mainly in wheat, which creates a webbing that traps air bubbles and gives bread dough it's elasticity. Baking without gluten can be very challenging, and many gluten-free breads are dry, dense and filled with synthetic ingredients like xanthan gum.
Susan's innovative baking processes and creative recipes resulted in bread that stays moist and retains an airy texture, without the need for xanthan gum (which can cause intestinal distress) and excess tapioca starch, which is high-glycemic (raises blood glucose levels). Her English muffin-style Major Muffin bread is made with nourishing ingredients like organic eggs, sunflower, pumpkin, quinoa, chia, and amaranth seeds, and six delicious flavors. She also bakes a smaller biscuit size version of the English muffins, flatbread that is fabulous for pizza, and the most heavenly blonde brownies you've ever tasted.
Tear open a package of Orange Dot English muffins and discover the gourmet gluten free bread that Susan created for her son. Whether toasted as a morning staple or dressed up for dinner, all flavors of muffins offer 8-10 grams of protein and 4-6 grams of fiber to support your healthy lifestyle.
Take the Everything Better English Muffin - you can make French toast with it, serve it with eggs, top it with protein for a sandwich or burger, or just enjoy it with butter. Or try Susan's favorite, a toasted Rustic Rosemary Major Muffin with goat cheese, paired with a glass of red wine.
As one customer says, it's a gluten free miracle!
Orange Dot Baking Company is a Local Food Hub partner farm. We are proud to partner with Local Food Hub to connect small family farmers in Virginia to 4P customers. Photos courtesy of Orange Dot Baking Company.