Sunrise Farms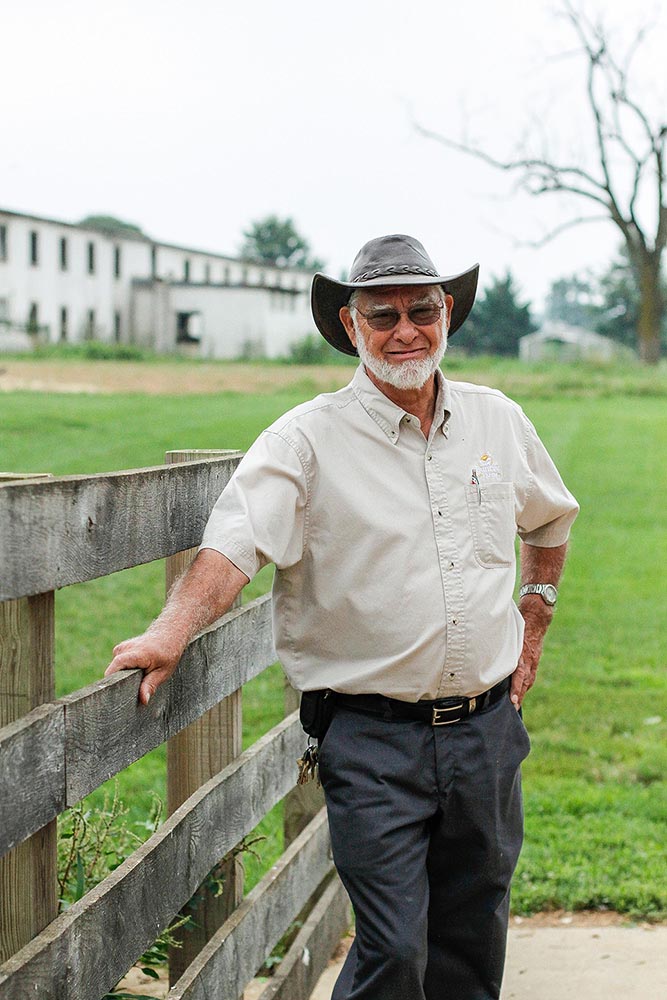 SUNRISE FARMS was founded in 2003 by the Miller Family and raises a variety of all-natural meats, eggs, honey, and non-GMO feed. Sunrise Farms is approximately 150 acres of pastured land located in Stuarts Draft, VA. 4P partners with the Miller Family to offer all-natural, pasture-raised beef and pork products.
In addition to natural foraging in the pasture, Sunrise Farms beef and pork eat non-GMO feed that contains no added hormones or antibiotics. In fact, the feed is milled on-site by the Miller Family themselves. Through intensive rotational grazing practices, the pastures are maintained free of pesticides and full of nutrients for livestock to eat. Richer tasting meat results from raising the animals on all-natural diet with plenty of exercise and freedom to roam. This ethical practice delivers all-natural, high quality product you can trust.
As stated on the Sunrise Farms website, "Our ethical methods may mean it takes us longer to raise our animals, but the quality is absolutely worth our time and attention." At Sunrise Farms, all-natural meat means:
No added hormones
No antibiotics
No genetic modification
No MSG
No nitrates or nitrites
Sunrise Farms is a Local Food Hub partner farm. We are proud to partner with Local Food Hub to connect small family farmers in Virginia to 4P customers.
Profile and photos courtesy of Local Food Hub.