Underground Greens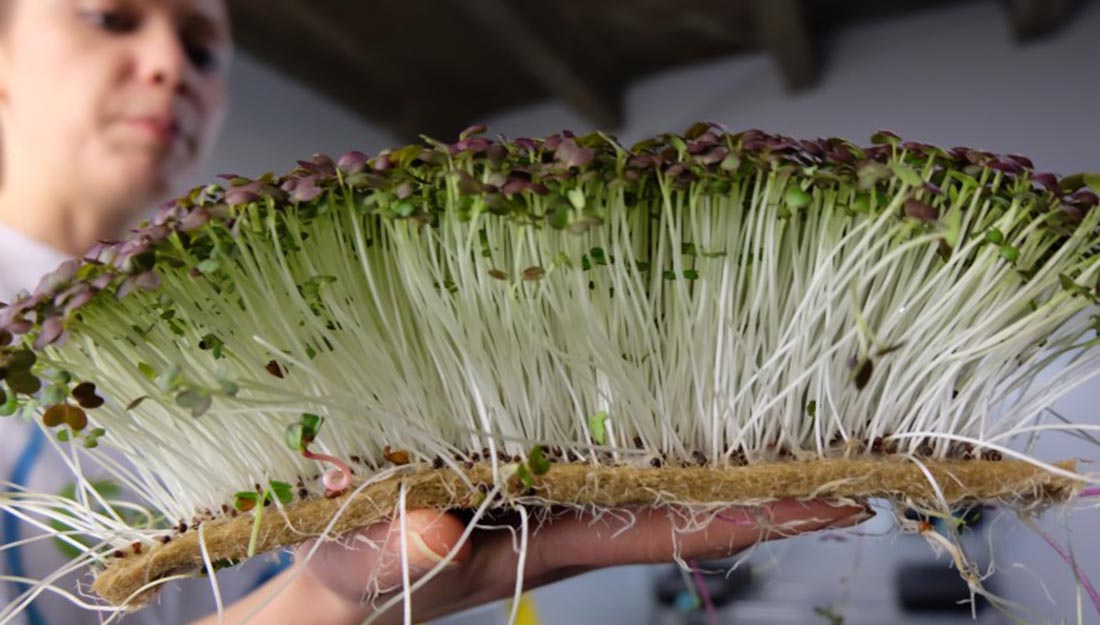 Underground Greens is helping to redefine what the word farm means. Located in a warehouse next to Union Market, Maryna Higgins grows 18 different kinds of microgreens hydroponically. With a life cycle of 9-12 days, and an easy setup, they are perfect for growing in the city – no sunlight or soil required.
Maryna is from Belarus, and grew up eating fresh fruits and vegetables from her family's garden. When she moved to the US, she was shocked by how little people knew about how fruits and vegetables are grown, or what it means to eat seasonally. Working in DC as an accountant, she had no backyard to grow in, so started growing microgreens in her apartment because they're easy to take care of. On a flight to Europe one day, she read about two guys in London who were starting an underground hydroponic farm growing microgreens in forgotten World War 2 bomb shelters. She was incredibly inspired by this, and felt that she could recreate the same in DC. So, Underground Greens was born.
Maryna is a big proponent of sustainability and eating local, so she is proud to be operating in DC. She told us that one night a chef called her at 11 pm saying she needed greens for the next day – Maryna was able to to drive over and supply her restaurant the next morning. She loves being able to deliver the freshest greens possible.
To grow the microgreens, Maryna orders hemp mats from North Carolina that are organic and biodegradable. The seeds are certified organic as well, and come from Sprout People and Mountain Valley Seeds. She spreads the seeds out on the mat, and in the first couple days keeps them covered in the dark.
Once they start to sprout, she moves them over to her second station where they are exposed to fluorescent sun light lamps for 16 hours a day, and given Ph balanced water with a little bit of plant food.
After 9-12 days, the greens are ready to be eaten. Farming in a controlled environment allows her to produce consistent, quality microgreens bursting with flavor year-round. There is no need for pesticides, since it's all grown indoors. She keeps it sustainable by donating the used hemp mats to Twin Oaks Community Garden, where they are then turned into compost.
Maryna is currently working on producing kits to grow your own microgreens at home – she hopes to educate kids in this way about growing fruits and vegetables, and learn a little bit about how food is produced.
Her favorite microgreens are the radish and sunflower ones, and she said that restaurants love the cilantro, basil and pea shoots.
You can find Maryna's microgreens at Glen's Garden Market, B Too, Mess Hall, Farm to Feast, Prequel, Jrink Juicery, and Press on 14th St.