Walnut Winds Farm
Pittsylvania County, VA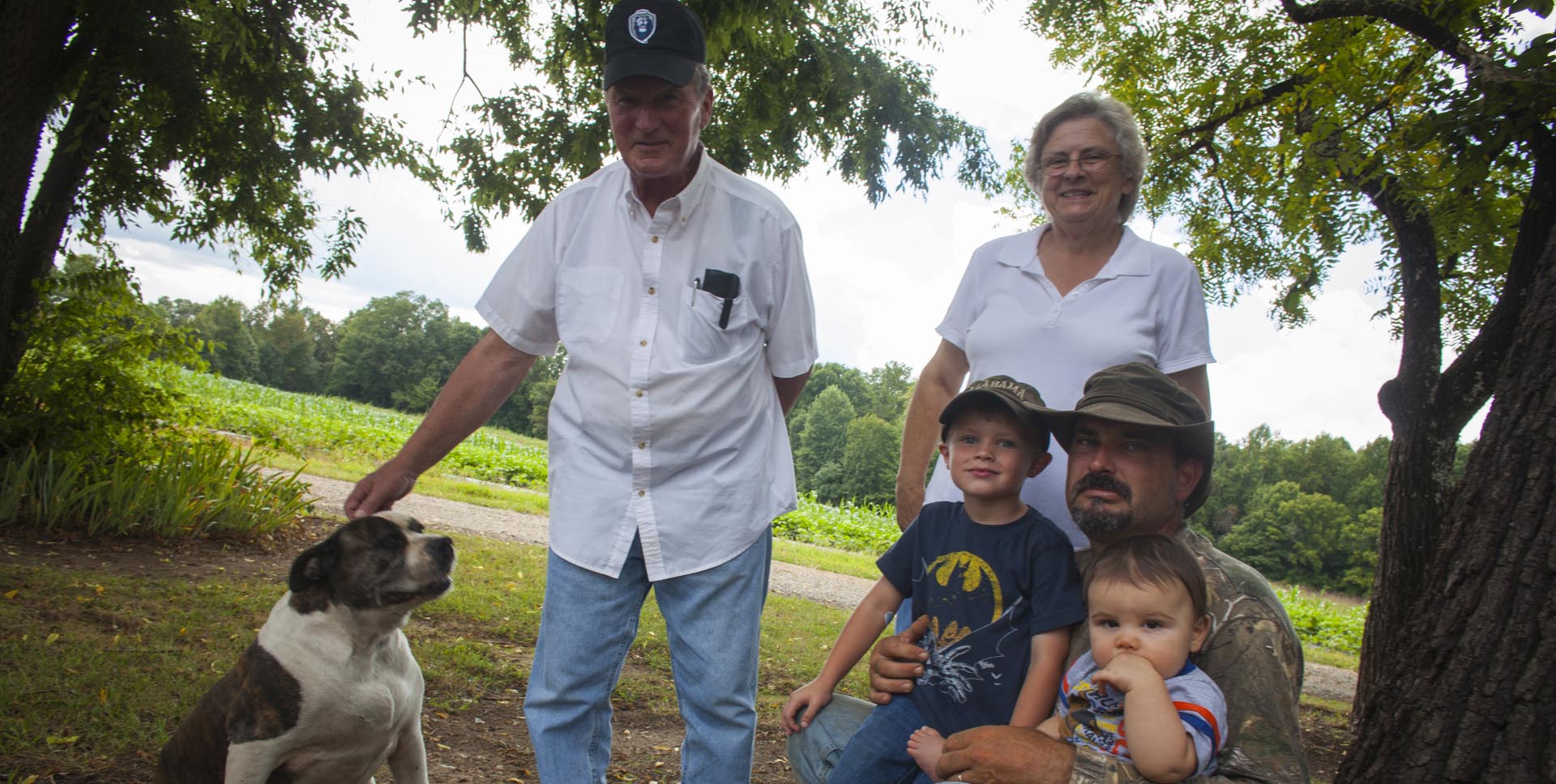 After retiring from a career in the military, Delmer Livengood Sr. began Walnut Winds Farm in Pittsylvania County, VA. Drawing on his early study in agriculture at West Virginia University, he established a produce farm that specialized in cantaloupes. Delmer raised a family on the farm and spent many long days cultivating, harvesting, and selling melons with his son, DJ.
As DJ grew up and Delmer looked to take a step away from the fields, DJ took over management of the farm and began transitioning the land to diversified production. He purchased land adjacent to their farm to expand the operation, and enlisted help from the whole family, which now includes his own kids, who are six and ten years old. As he put it: "The kids are the main crop." The Livengood's goal is to grow their business so that everyone in the family can work full-time on the farm. With DJ's keep knowledge of farming and commitment to innovation, they are taking impressive steps towards that goal each year.
Walnut Winds can be found at Danville and Lynchburg farmers markets (they've been regulars at the Danville market for 20 years now), as well as in 4P Foods' direct to consumer bags and wholesale deliveries. The farm excels at producing just about anything you can think of, so there's sure to be a variety of Walnut Winds crops moving through our warehouses in 2021, but we're especially excited about tomatoes (in addition to the classics, DJ tries out a new variety every year), zucchini, cabbage, and broccoli.
Walnut Winds Farm is also HGAP (Harmonized Good Agricultural Practices) Certified and a Local Food Hub (LFH) partner farm. We are proud to partner with Local Food Hub to connect small family farmers in Virginia to 4P Foods customers. In 2014, Walnut Winds Farm was recognized as LFH's Partner Producer of the Year, which honors farming families who excel at consistently and reliably delivering local produce packed in accordance with the highest standards.
Profile developed in part with materials and photos courtesy of Local Food Hub.