White Oak Pastures
Bluffton, GA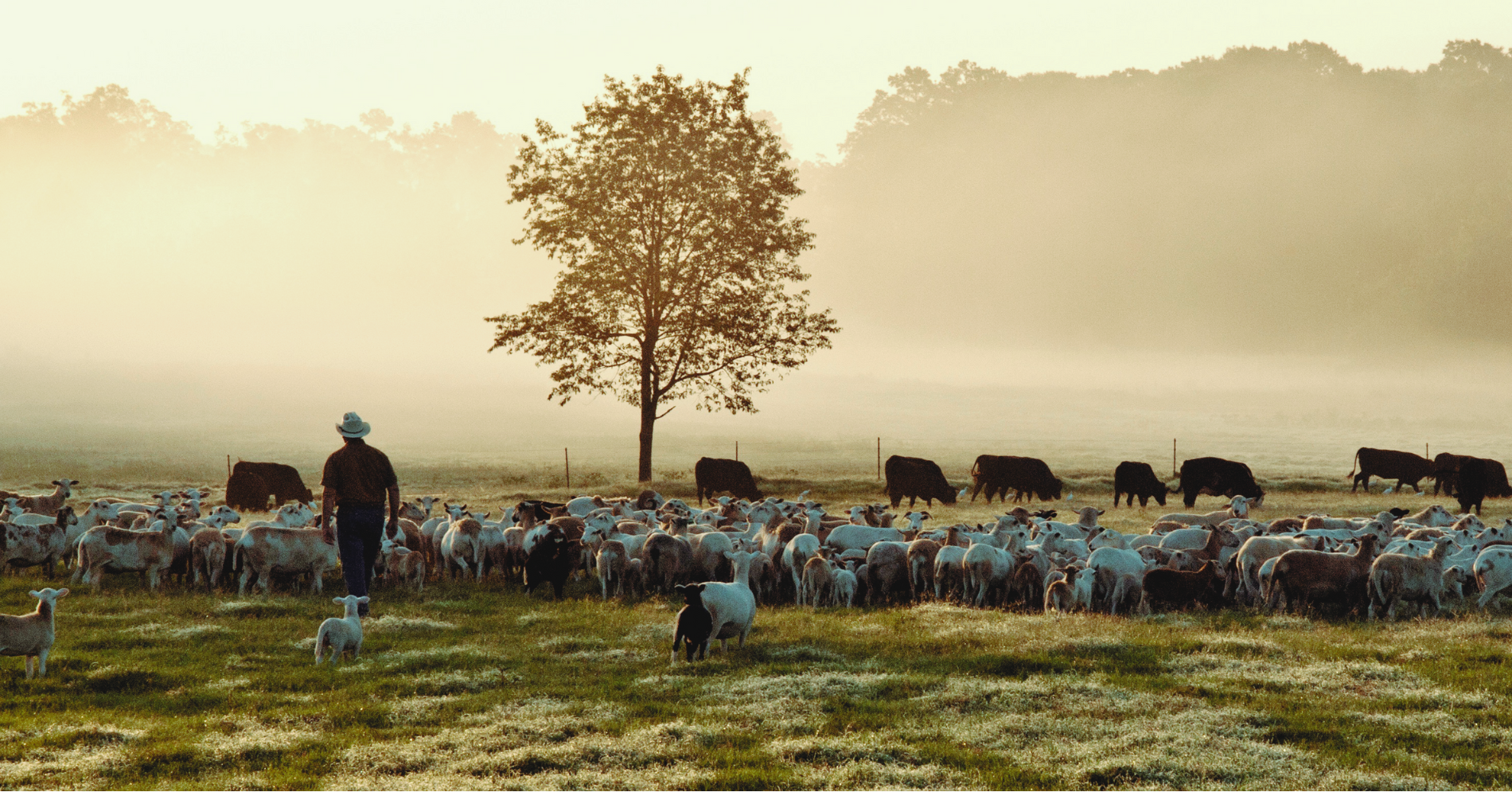 With nearly 5,000 acres of land, ​​White Oak Pastures is a six-generation family farm in south Georgia, pasture-raising 10 species of livestock, eggs, organic vegetables, honey, and more. White Oak Pastures proudly farms in a "radically traditional way" using ethical, sustainable, and fully regenerative practices. White Oak Pastures' system effectively captures soil carbon, offsetting a majority of the emissions related to beef production.
Owner and operator Will Harris is a fourth-generation cattleman, tending the same land that his great-grandfather settled in 1866. Will attended the University of Georgia's School of Agriculture, where he learned industrial farming methods and returned to White Oak Pastures after graduating in 1976. In the mid-1990s, Will became disenchanted with the industrial farming methods, and in 1995, he made the decision to return to the farming methods his great-grandfather had used 130 years before. Today, Will Harris is recognized as a leader in humane animal husbandry and environmental sustainability. White Oak Pastures is certified EOV by the Savory Institute.
In a study conducted by sustainability science firm Quantis in 2017, the greenhouse gas footprint of White Oak Pastures was analyzed. The study included enteric emissions (belches and gas) from cattle, manure emissions, farm activities, slaughter and transport, and carbon sequestration through soil and plant matter. The data showed that converting annual cropland to perennial pasture, under holistic and regenerative grazing practices, had the effect of storing more carbon in the soil than cows emit during their lives.
White Oak Pastures' animals spend their entire lifecycle on the same land they are born and raised on. In fact, they are one of the only farms in the United States that feature both red meat and poultry abattoirs directly on property.
White Oak Pastures is passionate about rebuilding the rural community surrounding their farm in Bluffton County. It takes 155+ caring people working together to accomplish a common goal at White Oak Pastures: being stewards of the land and humanely raising their livestock. In the last ten years, the impact of their farm on Bluffton, GA has been dramatic.