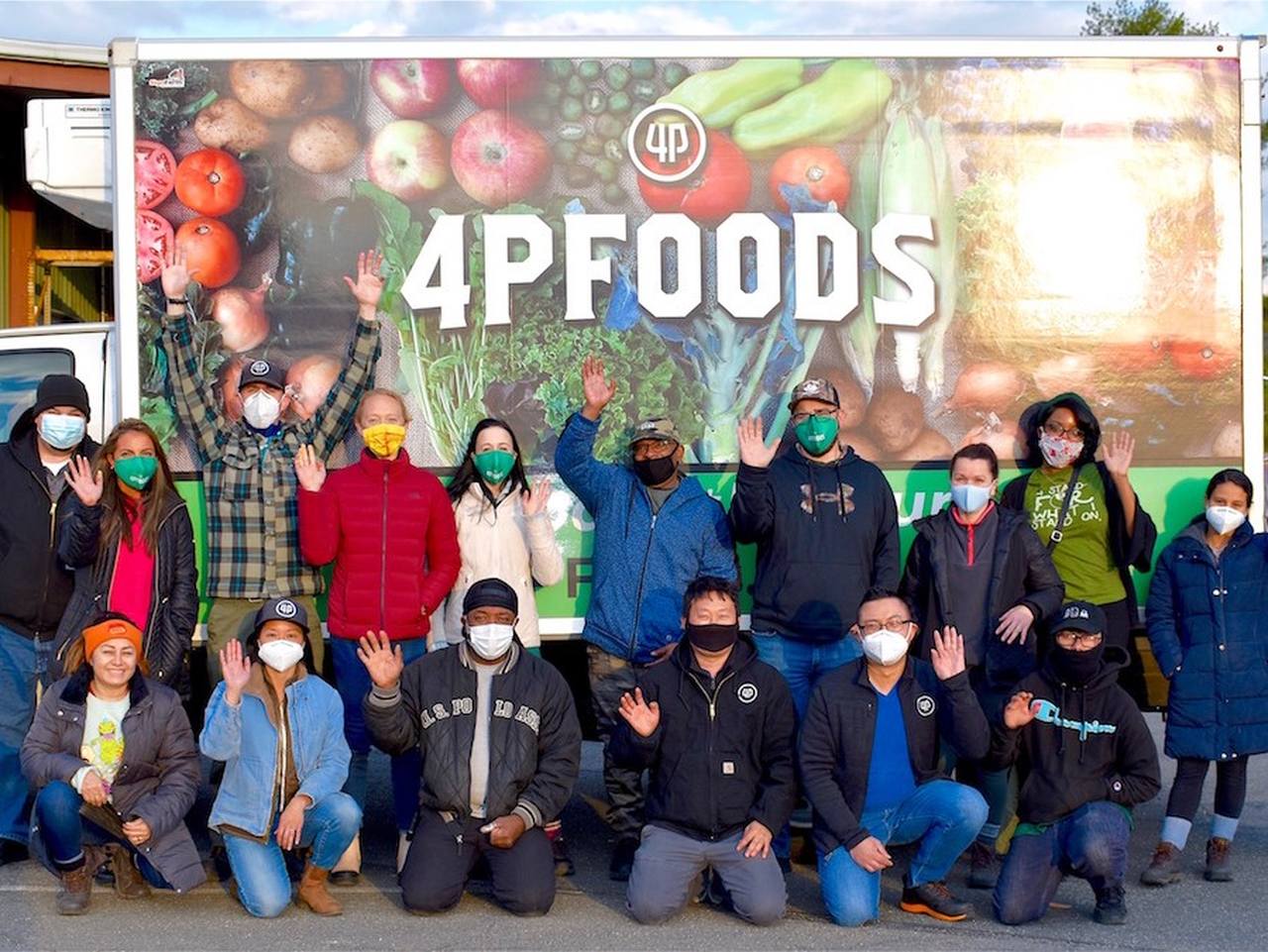 4P FOODS TOPS THE 2021 INC. 5000 LIST
August 20, 2021
4P Foods Is One of the Fastest-Growing Companies in America
Thanks to your support in 2020, we ranked No. 432 on Inc. Magazine's annual Inc. 5000 list! The list represents the most successful companies of the American economy's most dynamic segment—its independent small businesses.
During the darkest days of the pandemic, when grocery store shelves and meat cases were empty, our farmers were open for business. 4P Foods' dedicated team kept delivering high-quality, fresh food to families' doorsteps. Since 2017, 4P Foods' revenue has grown 1,132 percent, and we now serve 4,000 families and 250 food service businesses in the DMV region. In 2020, 4P Foods spent $4 million sourcing Good Food from local and regional growers and producers, a twenty-fold increase over 2017.
"Building one of the fastest-growing companies in America in any year is a remarkable achievement," says Scott Omelianuk, editor-in-chief of Inc. "Building one in the crisis we've lived through is just plain amazing. This kind of accomplishment comes with hard work, smart pivots, great leadership, and the help of a whole lot of people."
The transparency of our supply chain and dedication to people, planet, prosperity, and purpose means that when 4P Foods succeeds, our partners and customers succeed as well. "At 4P Foods, our mission is twofold. First, to help farmers not just to survive, but to thrive. And second, to make sure everyone — no matter their race, zip code, or income — has access to that food," stated Founder and CEO Tom McDougall. "We strive to lead with purpose—to advance our mission of ensuring that all people can eat Good Food and all farmers can make a living growing Good Food."
Thank you for joining 4P Foods on this journey, as we work together to create a more just, equitable, humane, and sustainable food system. Together, we've accomplished some pretty amazing things... and we are just getting started!
We're in good company. See who else made the prestigious list: www.inc.com/inc5000.