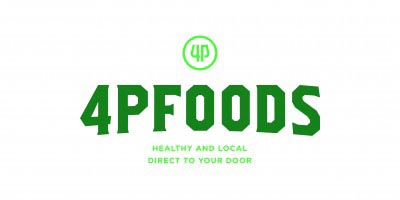 Cultivating a New Look for a Growing Regional Food Hub
October 01, 2018 by 4P Foods
As we welcome the changing season, we are excited to announce news of changes here at 4P Foods. Over the past four years, 4P Foods has evolved its services as a food hub social enterprise. Now we are enhancing our visual identity to match our mission.
We value your feedback and we know how important it is to live your values through your food - by supporting your local economy and food equity in your community. That's why we decided to make the process of shopping for your 4P bags even easier. We are excited to announce that we are in the process of rebranding and remodeling our website.
What you will see is a ripple of transformation. The talented team at Occupop Creative Agency have created our new look that visually celebrates 4P FOODS and helps tell our story. First, you will see a new logo and 4P badge for our online presence. Meanwhile, our behind-the-scenes team is building the framework of our new and improved website. Not to worry, members - things will still work the same around here!
Thanks for your continued support of our good food community.
Peas and love,
Tom & the 4P Team