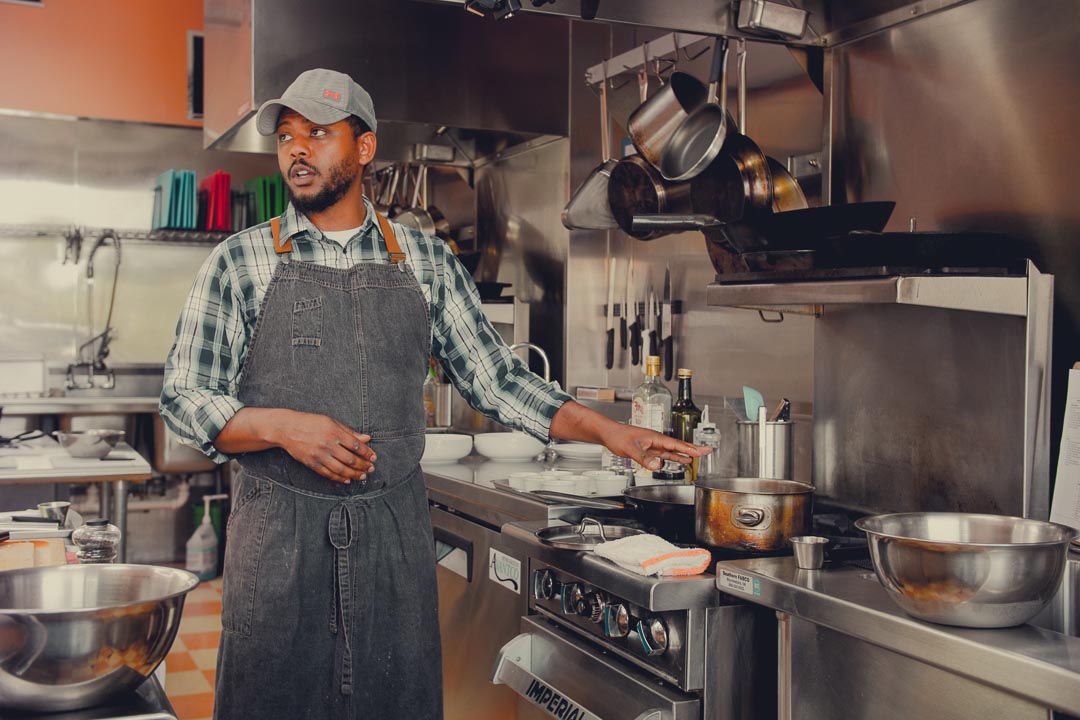 Exciting New Partnership Cooking Up With Culinary Concepts AB
September 09, 2020 by 4P Foods
Culinary Concepts AB in Charlottesville, VA is a socially-minded company that uses culinary arts to help individuals find and advance their abilities and passions. Through training programs and live virtual cooking classes, participants can acquire important certifications and develop skills to assist them in their personal and professional lives.
The company was founded in 2018 by Antwon Brinson, an Ethiopian American chef based in Charlottesville. Chef Brinson attributes his early beginnings to growing up in a diverse community and a mother who embraces culture and cuisines. Through the support and encouragement of his peers, he attended one of the top culinary schools in the world and graduated from one of the top apprenticeships in the county, which led him on a journey traveling and working both nationally and internationally as a professional chef.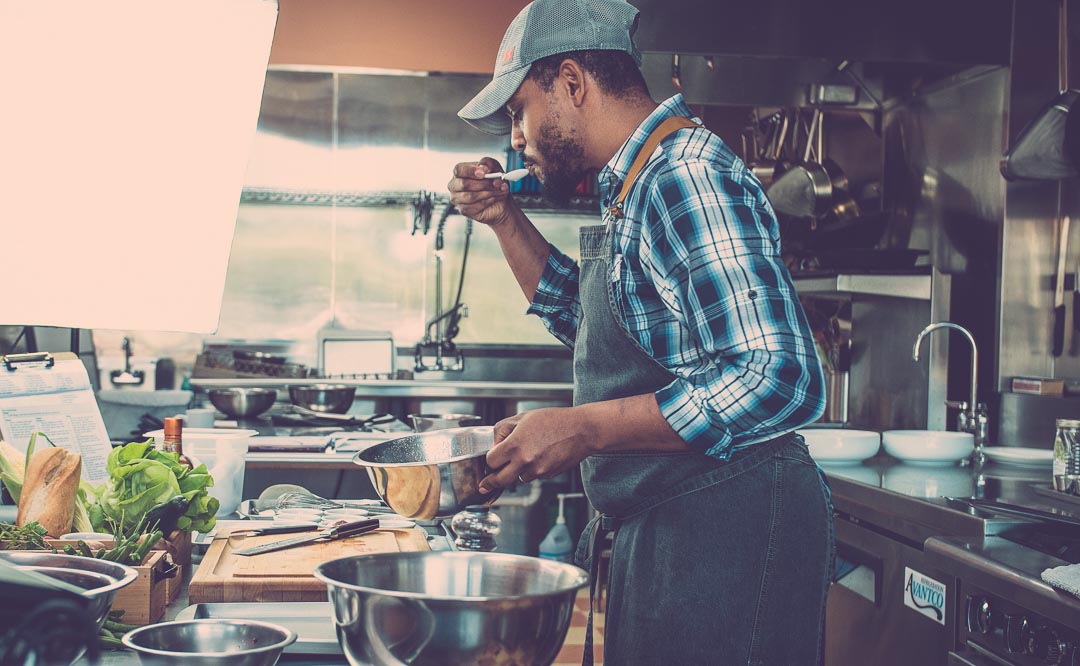 The mission of Culinary Concepts AB is "Reach One, Teach One," and to connect "passion with purpose through high-impact training that creates tangible results through career pathways." By supporting aspiring culinary professionals, the company addresses a significant shortage of labor in the restaurant industry while providing participants with practical experience and skills.
Prior to the COVID-19 pandemic, Culinary Concepts AB was primarily focused on in-person workshops and training programs. But the pandemic provided them with an opportunity to revisit their vision to launch an online platform for virtual classes.
Culinary Concepts AB and 4P Foods
Chef Brinson had been researching farms with which to work on his new programs, and he learned that 4P Foods's mission aligns with his own - to connect local consumers with local producers. He also explained that as a chef, he's very passionate about the seasonality of food: "I feel our current food ecosystem has created a false sense of availability that most people aren't aware of. Working with 4P gives me the opportunity to educate people about the seasonality of produce, and expose them to different cuisine and culture along the way."
The 4P Foods team is thrilled to share the culinary learning experience of Culinary Concepts AB through our partnership, and to help our members connect with each other, the ingredients in their bags, and the food community to which we all belong.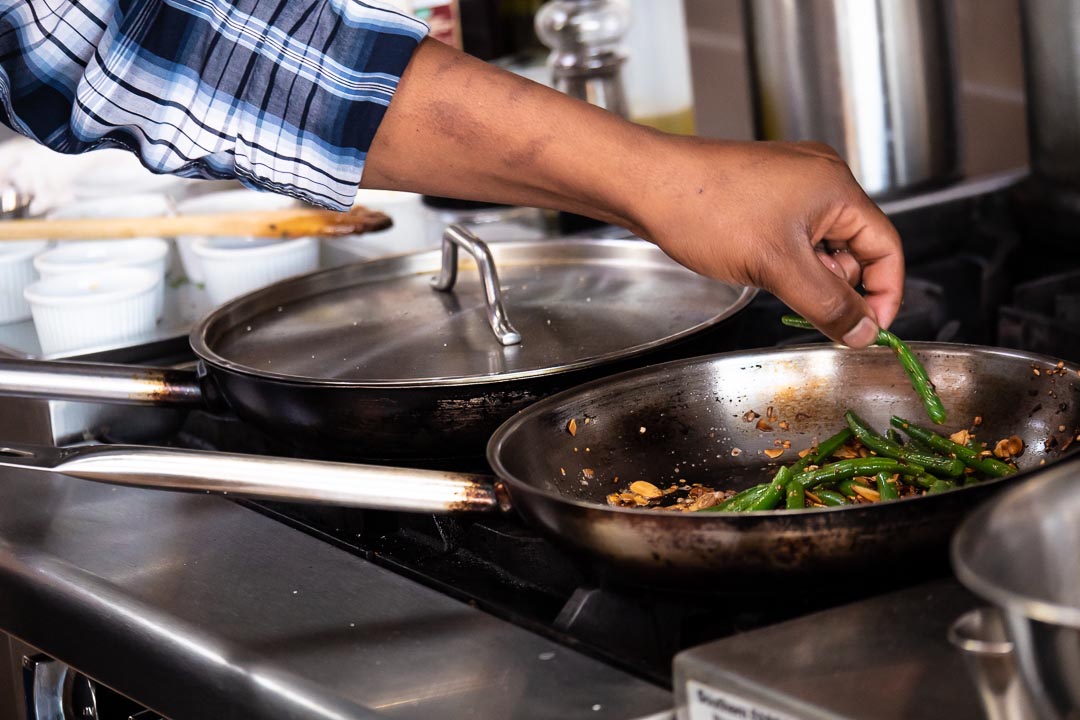 Virtual Cooking Classes
Described as "cooking experiences for the average person," these virtual group classes are held every Thursday at 5:30pm. Culinary Concepts AB also offers private classes from Wednesday-Friday and times are flexible to accommodate your schedule. Recorded videos are offered the following day free of charge.
Each menu is seasonal, and all produce is sourced from local farms. Chef Brinson will let you know ahead of time what each week's menu features and what you'll need. You'll learn how to prepare ingredients, practice and hone key culinary techniques, and ultimately connect with your food by creating a stunning, healthy, home-cooked meal.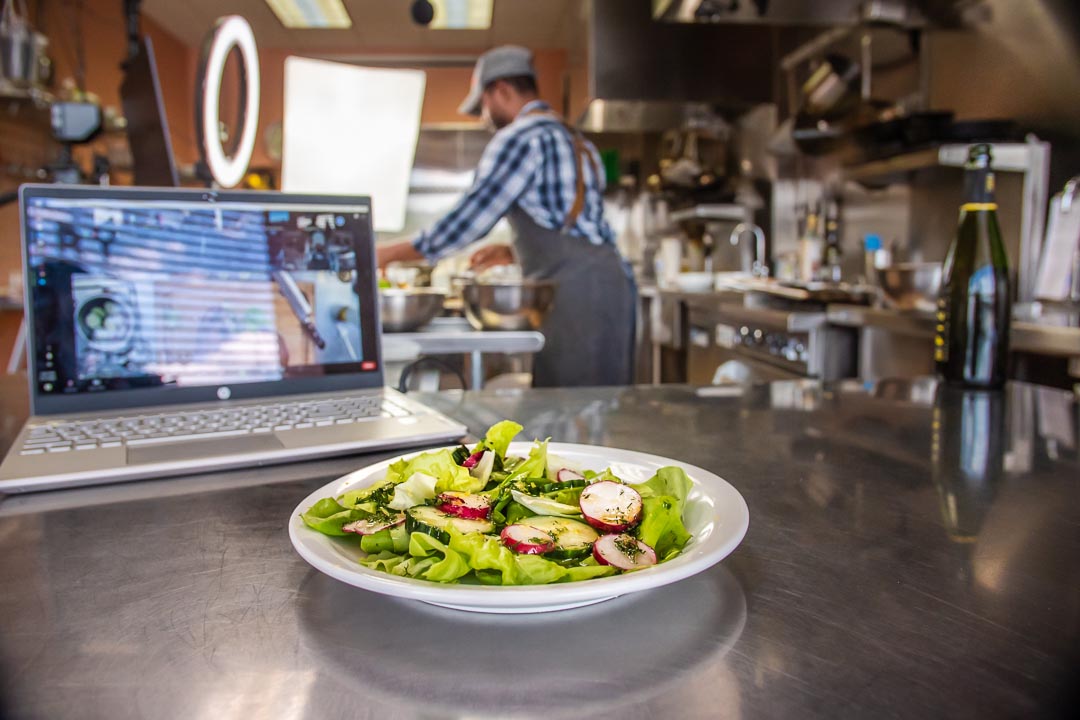 In Chef Brinson's words, "Each week when the 4P list comes out, we create an appetizer based off of what's coming out of the ground. Each of our classes equip you with everything from an equipment list, to recipes all the way down to an option to get a produce bag from 4P to cook with/use," He also added that all registered attendees have access to a free recorded video of the class.
Even if you're completely new to or maybe a little intimidated by the kitchen, Chef Brinson's classes create a welcoming space where you can learn and grow in your cooking. He loves teaching about foundational cooking from a cuisine and culture perspective, and having attended one of his classes, we can attest to his fun, friendly, and thorough approach. Chef Brinson's favorite technique to teach is how to properly sharpen knives, and he explained how something as simple but fundamental as a sharp knife is "a must for chefs and a game changer for novice home cooks."
At 4P Foods, we love to find out everyone's favorite fruit or veggie, so naturally we couldn't wait to hear Chef Brinson's answer - and didn't disappoint! His favorite fruit is rambutan, a tropical fruit native to Southeast Asia with a floral flavor and a rind covered with soft spines. Chef Brinson's favorite vegetables are garlic and ginger, because they enhance everything - we tend to agree.
Check out his classes and you're sure to learn how to put these flavorful ingredients (and a whole lot more!) to good use in your next dish.