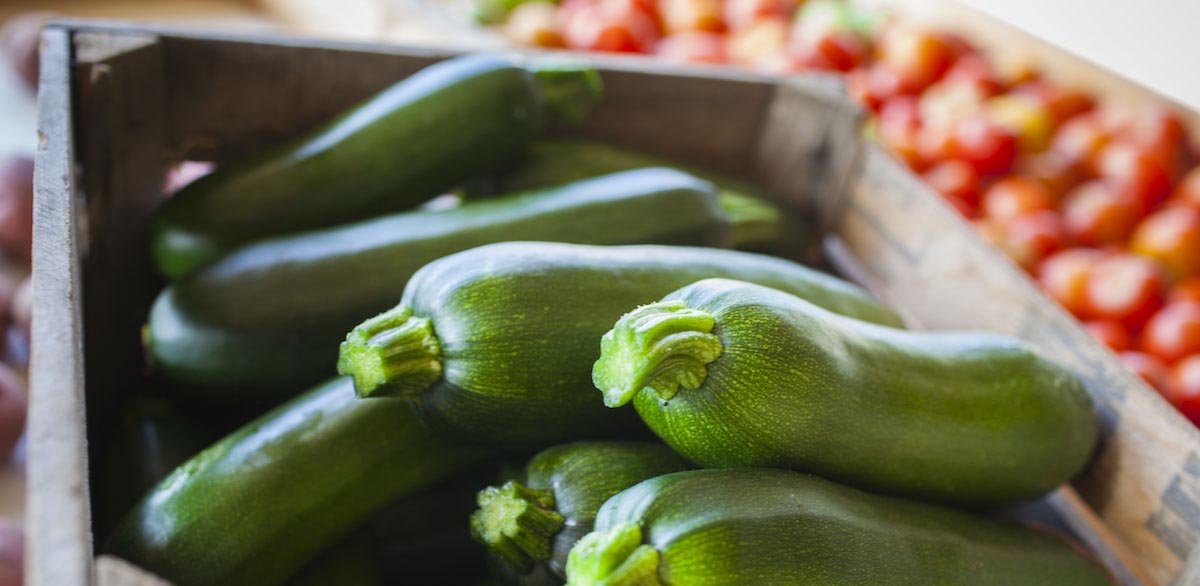 New Wholesale Distribution Results In Increased Purchases From Local Farms
October 08, 2019 by 4P Foods
4P Foods and Local Food Hub have always been at the leading edge of food system innovation. After years of working together, the merger of their distribution businesses four months ago has already resulted in a 27% increase in purchases from small family farms in Virginia!
Now they're becoming leaders in the next phase of food hub evolution: regional food systems. This is a model in which food hubs across a state or region collaborate to share best practices and business services, and to buy, sell and distribute to and from each other.
Some of the benefits of this approach are that:
When food hubs buy and sell from each other, they can expand the trading radius that small growers have access to, thereby allowing growers to invest in increased production.
When hubs buy from and sell to each other, they can help bring product that is a "glut" in one region to a nearby region where this local product is still in high demand and securing a reasonable price.
Regional food hub networks are already catalyzing new innovations in technology systems in the local food space.
Networks of food hubs can bring each food hub some of the product volume and diversity advantages of the big food players, while continuing to serve family farms and getting more local food to consumers – when strawberries are available in one part of the region and cherries in another, eaters in both areas win!
These points are adapted from a 2015 post from New Venture Advisors entitled "Food Hub Networks."
This approach also has challenges, one of which is the potential loss of identity and place that is so important to local hubs. Thus, transparency and shared values are critical to making sure hubs stay true to their core missions and their communities.
In the case of 4P Foods, it works exclusively with other hubs that share its definition of good food: that which is sourced from small- to mid-sized independent growers, and is seasonally appropriate, ethically-raised, produced with regenerative agricultural practices as much as possible, and respectful of all living beings in its chain of development.
Local Food Hub will continue to support and endorse growers and makers based in Virginia that meet Local Food Hub's criteria for being a partner, and their products will be identified as such on the 4P Foods availability list. Buyers will also have access to food from farmers, makers, and other hubs that meet 4P's standards for good food. All products will be farm and producer identified and fully traceable from the buyer back to the farm or facility where they were grown or made.
If buyers wish to only purchase Virginia-grown food, they will continue to have the option to do so, and 4P's priority will continue to be to purchase food and products from Virginia families when in season. When Virginia strawberry season begins, 4P will continue to source its berries from Yoders' Farm, Church Hill Produce, Seamans' Orchard, and Agriberry Farm. But before the first berry ripens on Yoders's farm, which is often not until late April or mid May, buyers will have the opportunity to purchase strawberries from a 4P Foods partner farm further south.
This will enable more purchases from Local Food Hub partner farms in Virginia, not fewer. Historically, it's been challenging to maintain customer relationships through the winter months, when Virginia produce might not be as appealing to a restaurant or retailer as it is in June or October. Even with lots of great winter items, often the variety isn't enough to reach an order minimum that makes sense to deliver, and customers drop off. Over the years, Local Food Hub and 4P Foods have worked with value-added producers to try and mitigate this issue – by carrying delicious cheese, pasture beef and pork, organic chicken, tortilla chips, salsa, kombucha, and other incredible Virginia-made products – but nothing beats a diverse offering of farm fresh produce.
Partnering with like-minded food hubs, like Eastern Carolina Organics (ECO), will enable 4P to offer strawberries from small independent growers to customers in Virginia, DC, and Maryland when the season in those places hasn't started, while providing Virginia apples to ECO's customers when the North Carolina apple crop has already finished.
4P Foods and Local Food Hub are also working to build an equitable food system: one that guarantees economic sovereignty for all farmers, particularly farmers of color who have experienced systemic and historic racial injustices. These include being denied federal support that was offered to white counterparts and having land taken away unfairly. 4P will be partnering with New Communities, an organization of more than 40 African American farmers in the south who are using the power of pecans, satsumas, and summer squash to buy back land that was taken from them.
This is all a work in progress, and both organizations take it very seriously. Feedback is always welcome. For an even more in-depth look, check out the feasibility study that was published earlier this year: https://docsend.com/view/yq4caww
And, here is a press release on the Local Food Hub and 4P Foods merge.