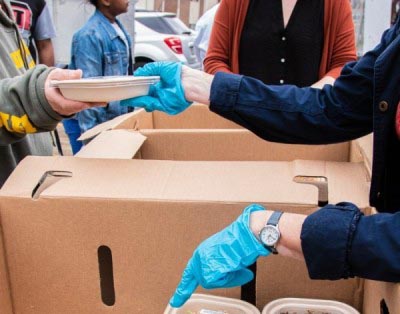 PR: New Program To Renew And Revitalize Community Agriculture
March 19, 2020 by 4P Foods
Who Will Fill the Gaps in Our Food System? Regional Coalition Mobilizes to Feed Communities, Support Farmers
(Washington, DC, March 19, 2020) School closures and empty grocery store shelves are much more than an inconvenience for some. With schools and many community sites closed, children, the elderly, those experiencing homelessness, and others who rely on free and reduced-price food have to find other ways to get the nutrition they depend on. At the same time, the need for emergency food in the greater DMV and VA region is likely to grow dramatically in the coming weeks and months as more and more people find themselves under- or unemployed or without access to their usual sources of food.
4P Foods and Local Food Hub have come together with a diverse coalition of partners across DC, VA, and MD to address this crisis. Representing local agriculture, food access, and social services organizations, this Mid-Atlantic Food Resilience and Access Coalition (MAFRAC) aims to coordinate efforts to keep people fed, farmers growing, and small food businesses operating in the face of COVID-19. MAFRAC is raising $10M to mobilize schools, food hubs, food banks, commercial kitchens, taxi, and delivery fleets, and more to form a supply chain that will get nutrient-dense food to those who need it, whether at a community pick-up site or at home.
Local food systems feed communities—they drive economies, reflect diversity, provide nourishment, and employ countless people from farm workers to dishwashers. The small farms that form the backbone of local food systems are in a moment of extreme vulnerability, as many of the buyers they rely on (universities, K-12 schools, restaurants) shut their doors or trim their operations, with the growing season just around the corner. It is imperative that we invest in the local food system now, both to keep farms and food businesses a viable and stable source of food production, and to provide equitable food access to the most vulnerable in our communities.
"Seeing the way this coalition and the larger food community has come together in the face of this crisis, I have realized that there is an opportunity here to not only fight back but to potentially come out stronger on the other side," says Tom McDougall, 4P Foods Founder/CEO.
How to support:
Contributions to support 4P Foods in this regional effort can be made to the Emergency Food + Farm Fund for the Greater DMV/VA GoFundMe. For donations over $10,000 for MAFRAC please contact us at mafrac.com.
Click here for contributions to support Local Food Hub's hyper-local Charlottesville effort and independent Virginia farms.
To support local and regional farms by getting their food delivered to you via 4P Foods, visit our website.
To stay up-to-date on these efforts, follow @4PFoods and @LocalFoodHub on Facebook and Instagram.
Learn more about the region's emergency food response resources and ways to give or get involved on the resource page of DC Food Project.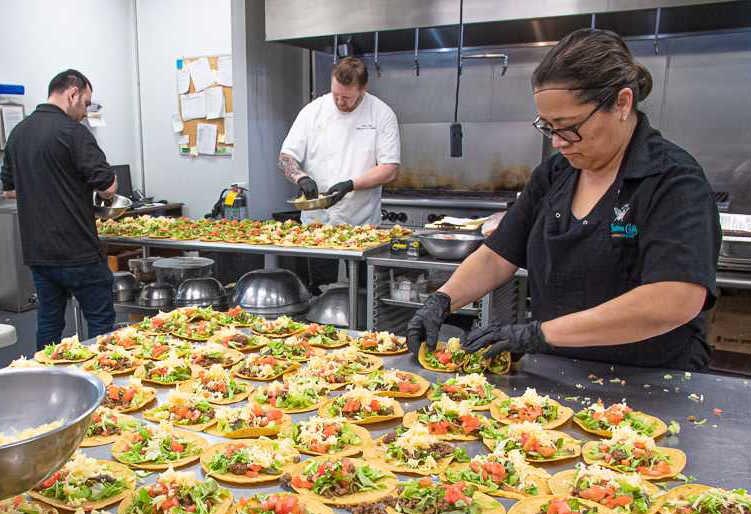 The above photo was taken at the Taco Tuesday meal distribution led by 4P Foods and held on March 24th at Lord Fairfax Community College in Warrenton. Farm Station Cafe employees prepared 1,500 tacos that were made from ingredients by Local Food Hub partnering farms and artisans that were given out for free to SNAP and reduced-price lunch families or pay-what-you-can.