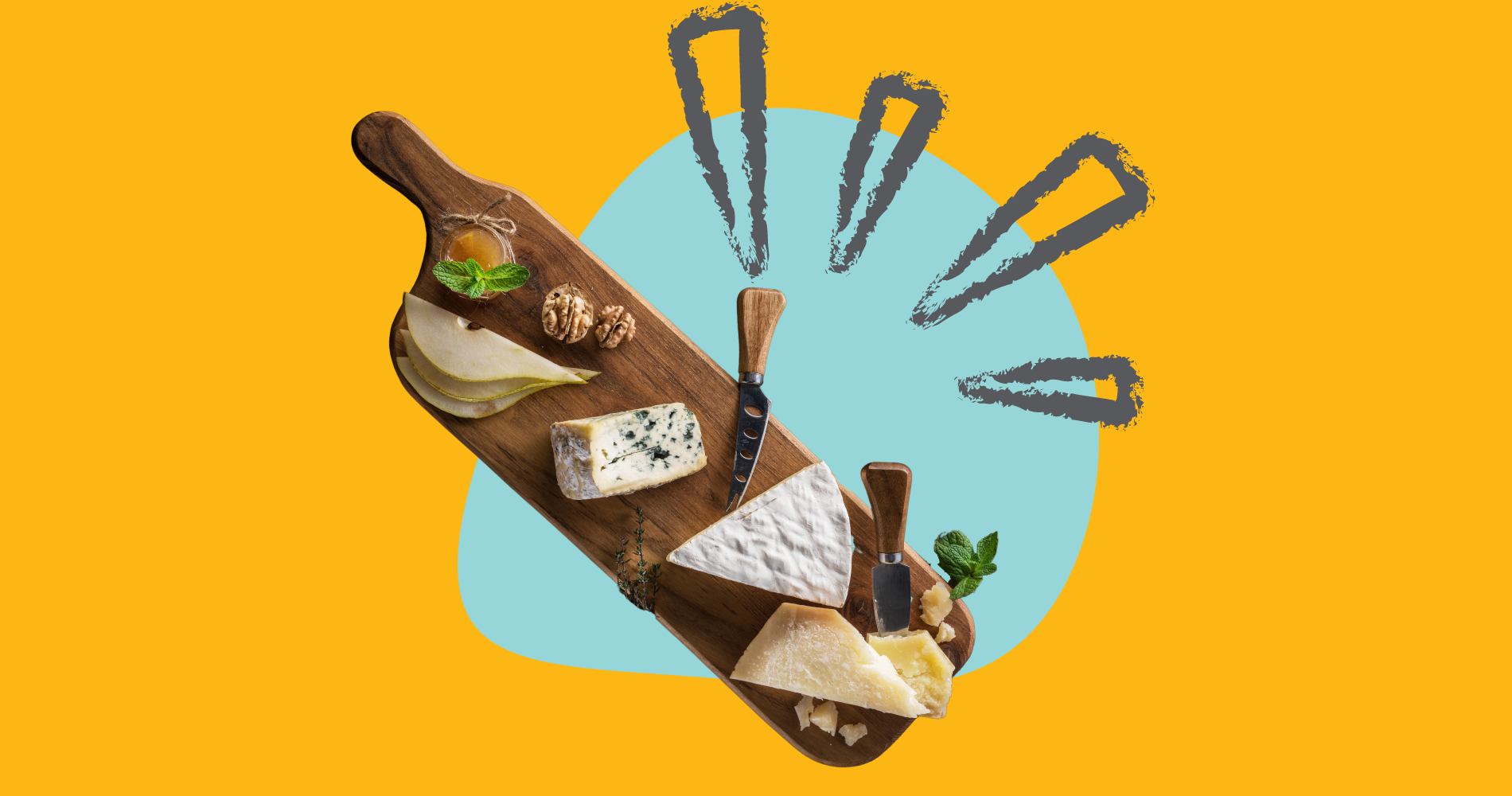 Exciting Big Cheese Deal: Bringing Vermont Cheese to Your Dairy Tote
July 19, 2023 by 4P Foods
We are once again bringing Vermont cheese down the East Coast to our Mid-Atlantic customers. We're so excited about the big cheese deal and we hope you are too. Shop the 4P Foods' dairy tote to get your Vermont cheese!
Dreams of Cheese
Small farm–crafted, award-winning Vermont Cheese delivered in a 4P Bag . . . It may seem like no big deal to you, but it's a moment 4P Foods Founder & CEO Tom McDougall has been dreaming about for years. Yes, our network of Virginia and Maryland dairy farmers and cheesemakers make superb cheeses, and as a food hub, one of 4P Foods' core functions is to aggregate and distribute locally grown and ethically produced food to our customers. Each region has its local specialties, unique varieties, and flavor profiles that are unique to the terroir. We think those differences are worth savoring and celebrating, just as the small farmers behind them are worth supporting!
Over the years, we've gotten to know other hubs working to connect small farmers to communities up and down the Eastern seaboard. In commiserating about flat tires and missing cases of carrots, we discovered that many of them, like 4P Foods, are committed to supporting small farmers, fair labor practices, ethical treatment of animals, careful management of natural resources, and racial justice. We began to ask ourselves: what if we didn't just swap stories and advice, but also exchanged Virginia-grown apples for famed Vermont cheese to support regional farmers and hubs through mutually beneficial business transactions? How can we support each other to build a more regenerative, resilient and equitable food system?
How it started: The Eastern Food Hub Collaborative
In early February 2020, 4P Foods, nine other food hubs, and four food hub support organizations — both for-profit and nonprofit, urban and rural, representing New England to the Carolinas — gathered at the beautiful Oak Springs Garden Foundation in Upperville, Virginia. The goal was to explore opportunities for cooperation and establish the ground rules of hub-to-hub trading. After several days of discussion, the end result was a food hub trade agreement: the Eastern Food Hub Collaborative (EFC), which seeks to leverage food hub collaboration and best practices, financially sustainable transactions, and transparency to help farmers, food hubs, and consumers in the Eastern United States thrive.
Despite a challenging year since its founding, the EFC has grown to include several more hubs and is led by Local Food Hub, an 11-year-old Charlottesville-based nonprofit with extensive experience in aggregation, distribution, and programming for farmers and food access. The network collectively represents tens of millions of dollars in yearly sales of local food from almost 600 independent farms and producers. To borrow a phrase from our friends at food hub software company FarmFare, EFC uses "economies of collaboration" to stand up to the conventional, extractive food system's "economies of scale."
Connecting the Dots
During a virtual EFC convening in early March of 2021, 4P Foods' Tom McDougall and Food Connects' Food Hub Manager Alex McCullough decided that it was high time to get some Vermont cheese to Virginia. So their teams got to work setting up a pilot delivery from Food Connects in Brattleboro, VT to 4P in Warrenton, VA. 4P's Procurement Manager, Devon, connected with Food Connects' Sales Associate and resident cheese expert, Beth, who put together a selection of cheese options highlighting half a dozen of their dairy farmers (who actually span New England and are not only from Vermont) and an array of different types of cheeses. Working with the production schedules of grass-fed animals and small farmers, plus taking into account freight from Vermont to Virginia, the whole process took about three months.
Overall, this type of transaction is a very hands-on, relationship-based process: from farmer to hub, hub to hub, and finally hub to customer. And beyond the motivation of getting Food Connects' award-winning cheeses, which get their incredible flavors from Vermont's rich pasture, to you, this relationship also enabled us to purchase types of cheese we can't get from our local farm partners, like cheese sticks. Because of their affordability and packability, those cheese sticks will also make their way into an upcoming delivery of the food access bags that we help pack and deliver for Local Food Hub's Fresh Farmacy program.
Mark Your Cheese Calendars
Vermont cheeses are back in your dairy totes staring on July 27, 2023.