9 Products that Make 4P Foods' Winter Totes Exciting
October 15, 2017 by 4P Foods
Access to high quality local and sustainable food doesn't have to end when the farmer's markets close. We deliver healthy and fresh food year-round! Even when it's snowy and cold outside, our local farm partners are still harvesting a great plethora of produce and we are out making doorstep delivery throughout MD/DC/VA-area.
Wondering what to expect in a typical 4P Produce Bag in the winter?
Seasonal staples such as squash, apples, and root vegetables thrive all winter in local greenhouses. Fresh living lettuces and salad greens from local hydroponic farms accent the Produce Bags so you can enjoy green salads in the winter. Depending on mother nature, you'll also find hearty field veggies like broccoli and kale from more temperate growing regions zones from sustainable and small to mid-sized farmers in the south. Yes, fruit still makes up a portion of your bag! Organic and sustainably grown citrus, from satsuma mandarins and Rio Star Texas grapefruit are available during the winter citrus season to add plenty of zing to your bag. We also add diversity to the bags with ethically sourced Fair Trade Organic tropical fruits like avocados and bananas from cooperatives in Mexico and Peru.
During the cold months, we love to highlight our favorite pantry staples from local, small-batch makers. Your typical winter 4P Produce Bag will be packed with one featured pantry item, like Michele's Granola, Wade's Mill Pancake Mix, or Bloody Mary Mix. You'll always find pantry items in our shop, whether exchange the spinach for honey from the swap options for your 4P Bag or simply shop a la carte.
Like the idea of supporting local farmers all year round and receiving a bag of sustainably grown produce at your doorstep every week? Sign up here and use the discount code SHARINGISCARING for $10 off your first bag. Remember, if you don't like it, no problem - simply cancel or pause your subscription anytime.
Fair Trade Bananas and Avocados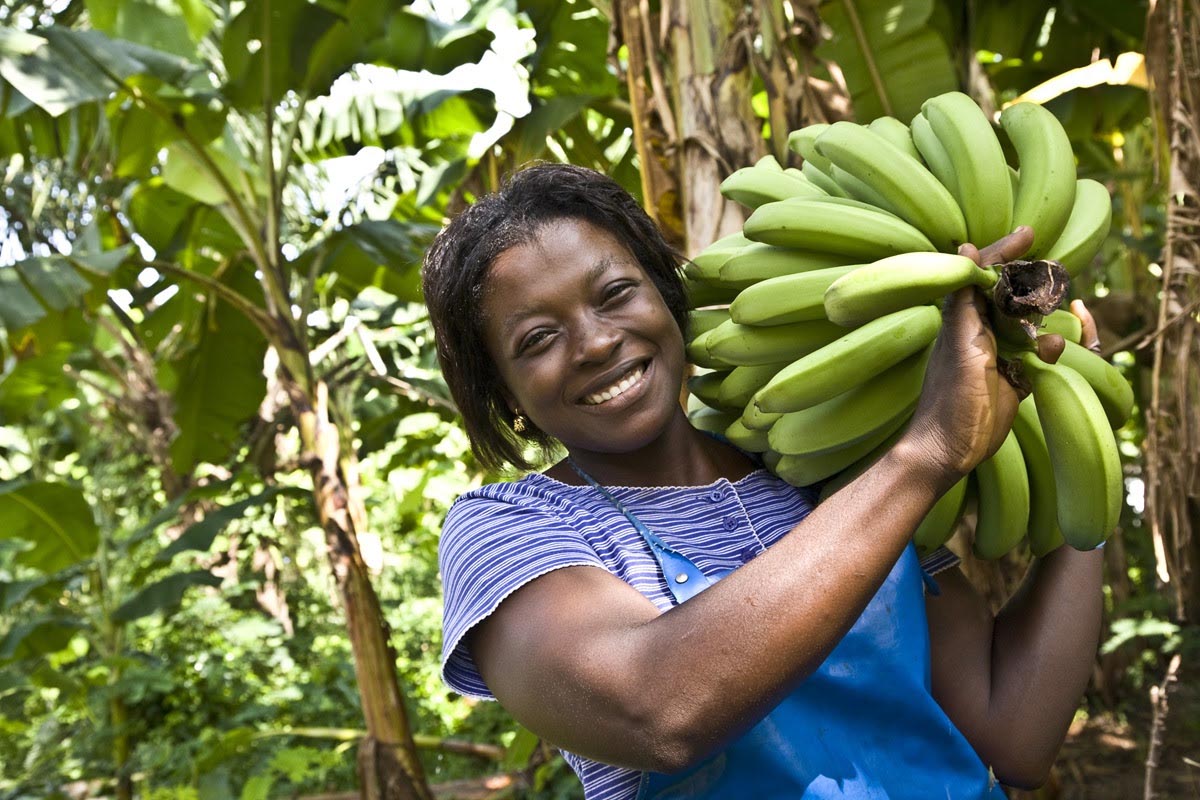 We partner with Equal Exchange to bring you Fair Trade and organically grown bananas and avocados. For more than 20 years, Equal Exchange has offered an alternative to the imperfect international trade model. For example, the banana industry is notorious for poor worker conditions with extremely low wages and high use of chemicals, causing major health problems across banana producing regions. Bananas and avocados from Equal Exchange are sourced from progressive, farmer run co-operatives that are modeled in the best interest of the farmer, the consumer, and the environment.
Did you know that the average American eats 26 pounds of bananas per year? That's a lot of bananas - and a lot of opportunities for positive impact. Together, Equal Exchange and partnering banana farmers are creating a trade model that respects the farmers, builds communities, and supports the environment.
If you want to find out more about why we're choosing to incorporate non-local, fair trade bananas and avocados, check out our post here.
Celeriac Root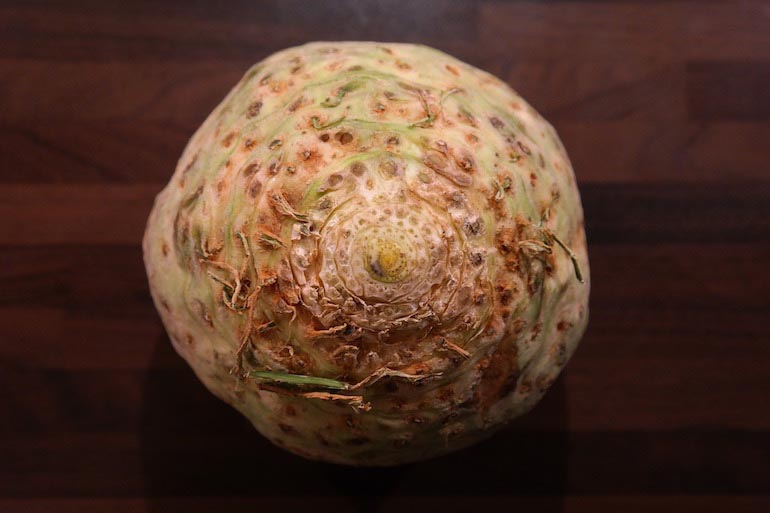 A special local root vegetable, the celeriac root, is a great crop for farmers to harvest during the winter because they grow underground – they are kind of ugly but super delicious. A favorite of Yotam Ottolenghi, the famous British chef who dedicated 2 beautiful cookbooks entirely to vegetables loves to roast it in the oven on low heat for 3-5 hours coated in salt and olive oil. The celery flavor of celery root is a luscious, creamy, heaven-can-wait kind of celery flavor with no strings attached. You can find more recipes and info about it here.
Jerusalem Artichokes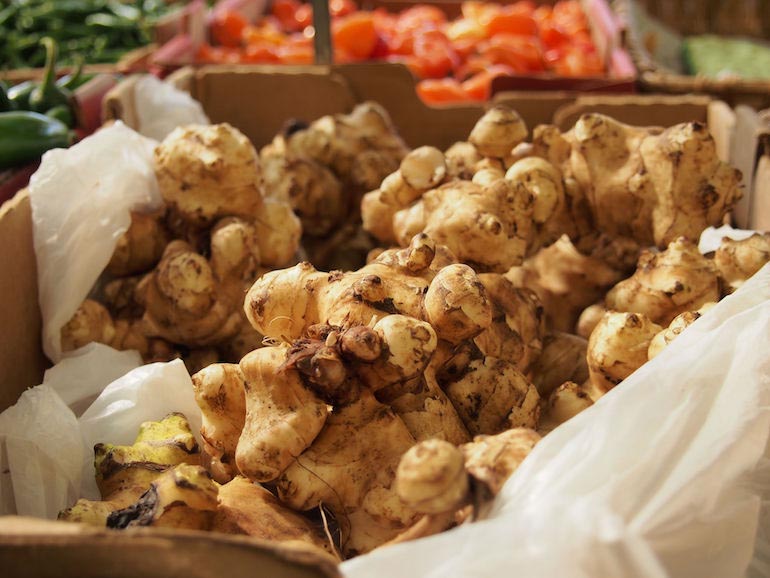 Another special winter vegetable we often have are Jerusalem Artichokes, also known as sunchokes. Looking knobby and ruddy, they boast a great nutty sweetness. A good source of thiamin, phosphorus and potassium, as well as a great source of iron, they pack a nutritional punch. You can scrub and roast them whole like mini jacket potatoes and split them open, drizzled with a little chilli oil. You can even use them in a salad with smoky bacon. A Jerusalem artichoke's best friends are sage, thyme, butter, bacon, bay, cream, breadcrumbs, cheese and anything smoked. You can find out more about them on our storage blog post about them here.
Squash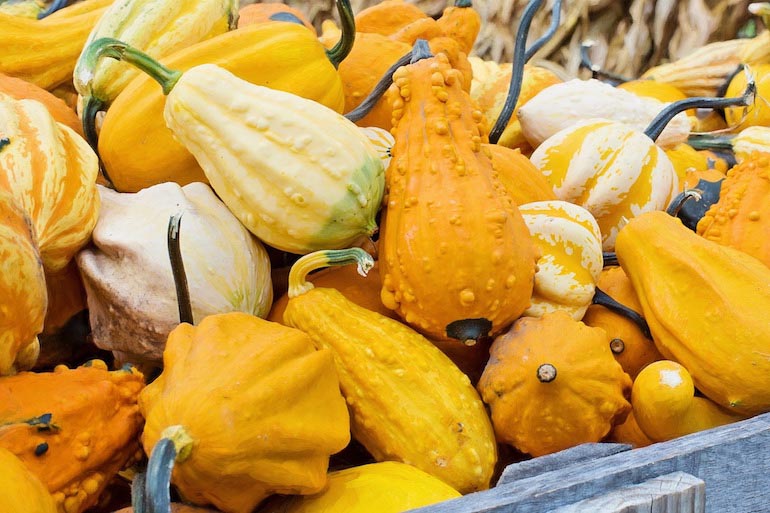 We receive a wide variety of winter squash such as butternut, spaghetti, acorn, delicata and carnival. Whether roasted, pureed, or sautéed, winter squash can be prepared in endless different ways. Loaded with fiber, and Vitamins A and C, squash range in flavor, but most have a mild, sweet and nutty flavor with a wonderful soft texture. For a full breakdown of the most common varieties and what to use them for, check out this article.
Beets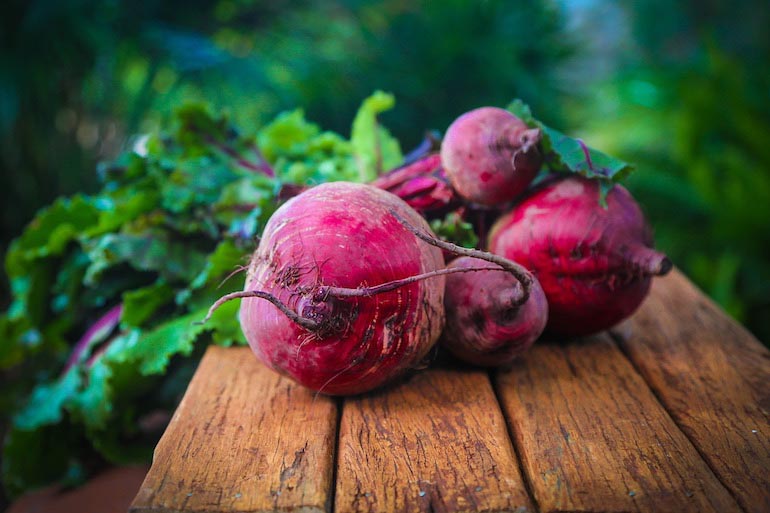 Being a trendy and super popular vegetable is easy for this health boosting root. Helping to lower blood pressure, fight inflammation and be high in Vitamin C, beets also have a great sweet and earthy flavor to them. Whether roasted, pickled, grated or steamed, beets can be the star of a dish or add great texture and sweet flavor. Check out these 31 recipes for some beet-spiration.
Radishes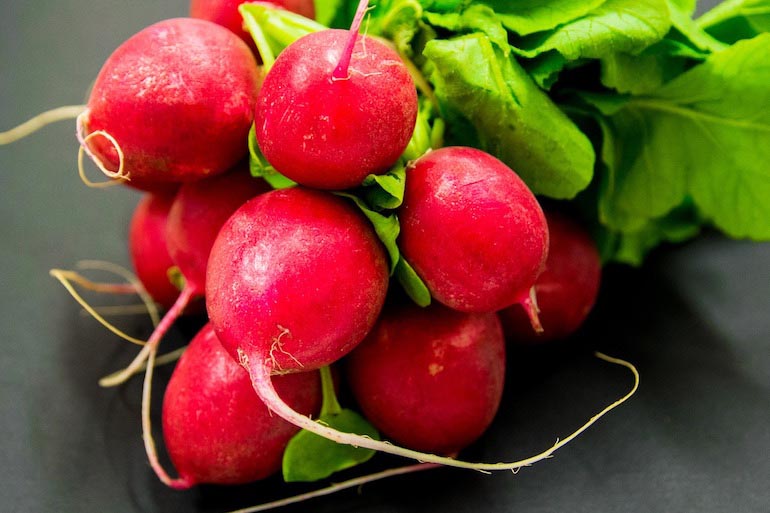 Coming in all colors of the rainbow, these little roots can be sweet to bitter in taste, and pack a great crunch. Helping to protect your kidney and urinary system from infections, they also boost your immune system. Adding instant zing to any dish, they can be munched on raw, sliced onto soups, salads or sandwiches, roasted or sautéed.
Citrus Fruit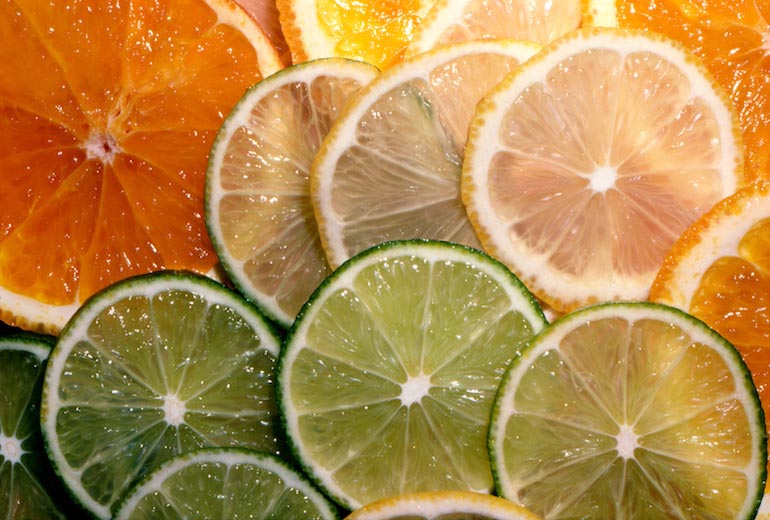 Although we try to always get seasonal produce, fruits don't tend to grow well in the Mid-Atlantic region during the cold winter months. To stay alive as a company and make it through the winter, it was necessary for us to add organic and sustainably grown citrus fruit to our bags. From grapefruits to blood oranges and lemons, a burst of citrus can brighten up a drab winter day!
Uncle Matt's Organic is one of the farms we get our citrus fruit from. A small cooperative of 25 families growing organic citrus in Florida, they care deeply about their role as stewards of the planet, the environment, and their food system – which, as it happens, is also our food system. Uncle Matt's, and people like them, can survive (and thrive) if they have customers like us buying from these families in their peak season. In turn, we can survive (and thrive) by keeping our 4P members happy with a little more variety in these cold winter months when, let's face it, there's only so many ways you can cook a radish. Read more about why we choose to include non-local citrus fruit from our founder here.
Artisanal locally-produced goods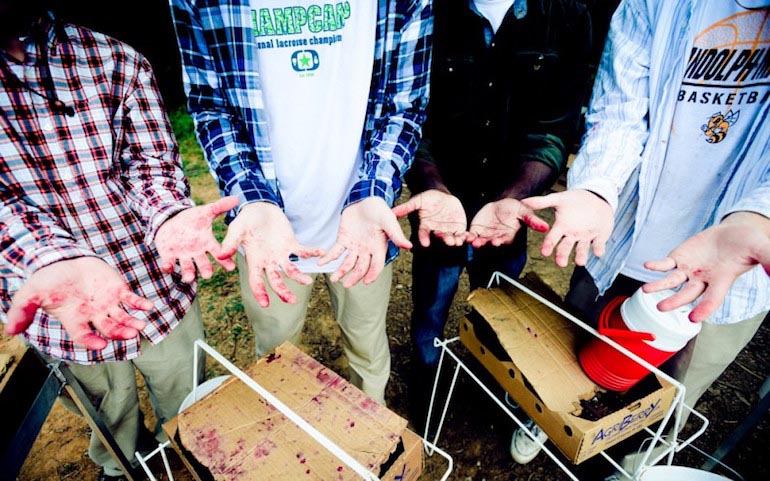 Incredible pickles, jams, sauerkrauts, sauces, snack bars, granola, roasted chickpeas, honey and other locally produced goods are often packed in the Produce Bag to keep you on your toes in the winter. We love to highlight small food producers who share our values about local and ethically made food. For example, Number 1 Sons, a pickling company located in Arlington, VA works hard to ensure their business is doing its part for the planet. They store all of their product in reusable containers and attempt to use recycled products in all aspects of their business, including their self-described "crappy" van. If you want to read more about how they make their pickled vegetables and about their company, check out their producer profile here.
Browse the 4P pantry to see what's currently available a la carte, or log-in to view tasty swap options for your next 4P Bag.
We are always open to feedback from members. If there is a great local maker you'd like to see us carry, feel free to drop us a note!