Community Events
Good Food And Home-Grown Fun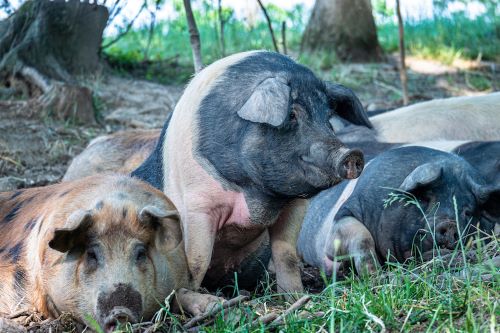 Virtual Tour of J&L Green Farm
Wednesday June 3, 2020
What does regenerative agriculture look like? Join us on a tour of J & L Green Farm with farmers Jordan and Laura Green to find out!
J & L Green Farm is a grass-based sustainable farm that and raise grass fed beef, pasture raised pork, chicken, turkey, and eggs. This sustainable farm is one of the largest outdoor pasture-based farrow to finish farms in the state of Virginia. Tune in to see the 200-acre farm in Edinburg, Virginia and learn what makes their pork and humane farming methods so special.
J & L is a 4P partner farm and source of pastured and forested pork and grass-fed beef, which are regularly available for delivery in any 4P Protein Bag. Join this 4P Virtual Tour (which is broken into two parts) by clicking the button below. Read more about J & L Green Farm here.