Community Events
Good Food And Home-Grown Fun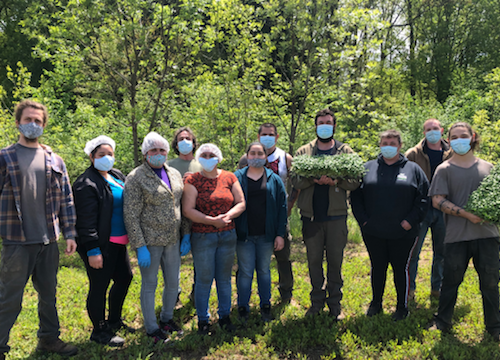 Virtual Tour of New Day Farms
Wednesday May 20, 2020
Past Virtual Event
Bealeton, VA
We're excited to announce a new event series: 4P Foods Virtual Tours! Connect with your farmers and your food in this socially distant series led by 4P Foods.
Join us on Facebook Live for the first Virtual Farm Tour in our new weekly series! Meet New Day Farms CEO, JoAnn Pacinelli, to hear the farm's story and commitment to health and regenerative food systems while you see the indoor greenhouse farm. 4P sources Certified Organic sunflower microgreens from New Day Farms which can be found in our regularly rotating, seasonal selection found in your 4P Bags.
This events will have a live Q&A. Drop your feedback and get some tasty tips for ways to enjoy these nutritious and delicious microgreens! Read the farmer profile.