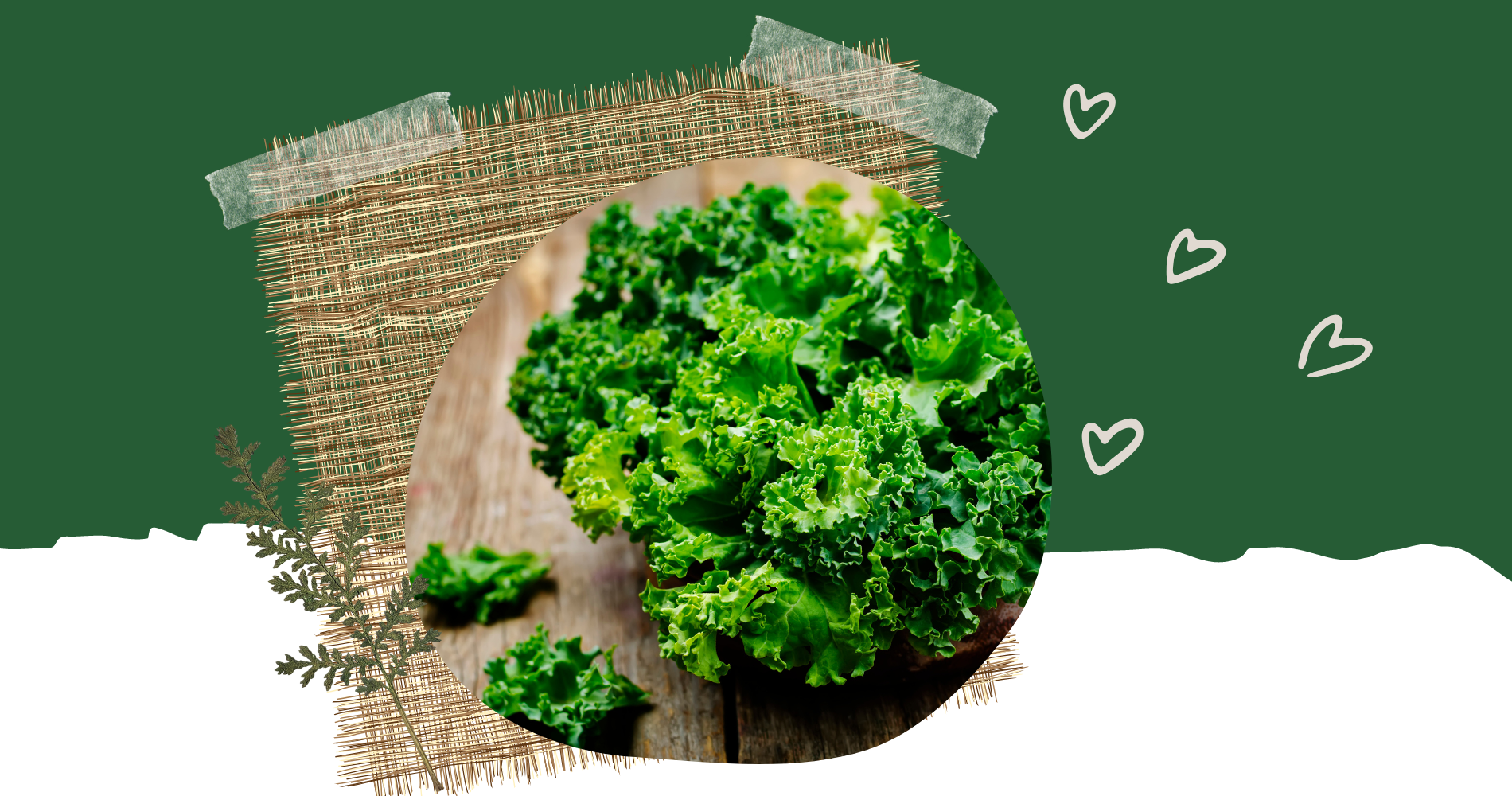 6 Hearty Winter Greens that Keep you Healthy In The Cold
February 24, 2023 by Bonnie, Head of Member Experience at 4P Foods
We're always told to eat our greens to be healthy, but it's not always easy eating greens. Greens change from season to season. Winter greens are hearty and are able to withstand cold temperatures much better than their spring counterparts due to a higher sugar content. Their sugar content increases in the colder months and makes them tastier when they're harvested in the winter season. Kale yeah!
Winter leafy greens tend to be darker, thicker, and sturdier than spring greens. This sturdiness helps them withstand the frosty temps. Winter greens are packed nutrients that help keep us healthy during the intense cold months when we are more prone to illness. Their strong texture also makes them especially suited for cooking stews and soups, cooked green side dishes, and casseroles.
STORAGE TIP: Don't wash your greens before you refrigerate. This will cause the greens to wilt faster. Instead, store them in one of the green produce bags you get from 4P Foods.
But don't forget to wash your greens before you are ready to cook! It is always important to wash your produce.
Let's kale-abrate the different kale varieties.
Kale is harvested year-round, but thrives in the winter time! It is packed full of nutrients such as vitamins A, C, and K, B and minerals like calcium, copper, manganese, potassium, and magnesium. They also contain flavonoid antioxidants that are anti-inflammatory and can help reduce the risk of several types of cancer.
Kale has risen to popularity more recently, due to the re-discovery of this plant's nutritional benefits. Sure, not everyone is a fan of this tough green, but we think there are new ways to try vegetables that can convert (almost) anyone! Here are a few of our favorite varieties of kale available in the winter.
Curly Kale (AKA Green Kale)
You'll recognize it by its tightly curled green leaves.
Curly Kale has a slightly peppery and bitter taste that you won't find in Red Kale. Curly Kale is a particularly good choice for cooked dishes such as soups and stews.
You can also quickly sauté kale using olive oil, lemon juice, and garlic to break down the fibers. After sautéing, your kale is ready to add to pastas, scrambled eggs, frittatas, soups, tacos, pizza, or any dish where you need a little extra burst of nutrients.
Red Kale (AKA Russian Red Kale)
Brrr! This kale variety comes from Siberia and the northern part of Europe.
Red Kale has a slightly nuttier, sweeter taste than Green Kale, making it an especially great option to be used raw in salads. We recommend making a simple kale salad, pairing it with roasted winter root veggies such as butternut squash or beets, in season fruit like sliced apples, and soft cheeses like goat or feta.
The most important thing here is to massage your kale! The leaves are tough and fibrous, and a little bit of massaging goes a long way to break down the fibers and make the greens easier to digest. Your kale will also be tastier.
Laciento Kale (AKA Dinosaur Kale or Tuscan Kale)
Laciento Kale has a unique taste and look.
Laciento Kale is slightly less bitter than other kale varieties. It has a nutty, earthy flavor, similar to Red Kale. Laciento Kale also looks different from Curly Kale and Red Kale with deep, dark green leaves that are broad and bumpy not curled in on themselves.
Making a Laciento kale pesto sauce is a great way to add some extra nutritional value to your pasta. Plus, kale pairs perfectly with fresh basil and olive oil. Yum!
Rainbow Chard (AKA Swiss Chard)
Bringing the color in the cold winter months.
Rainbow Chard has beautiful dark green leaves with brightly colored stems. It is packed full of vitamins and antioxidants such as Belatins that have been shown to help reduce heart disease by decreasing the oxidation of LDL cholesterol.
Rainbow chard pairs well with many other ingredients to make a tasty, hearty soup. Tomato, White Bean, and Sausage soup loaded with Rainbow-Chard-goodness is an excellent way to bring some warmth, comfort, and nourishment to chillier days.
Collard Greens
Collard Greens can withstand freezing temperatures and taste sweeter when harvested after a frost.
The heartiest of all winter greens! Collard Greens tastes even sweeter and less bitter when harvested after a cold frost. This plant with large, flat, and round leaves is best when cooked for longer periods of time. Dishes such as Southern Collard greens cooks the bitter flavor out of the leaves and pairing this green with ham, bacon, brown sugar, and apple cider vinegar makes it delicious. If you're looking for a dish that is more plant forward try utilizing the large, flat leaves of Collard Greens to make Veggie Wraps with hummus!
The bitterness of Collard Greens is actually due to how much calcium they contain. They're also packed with Vitamin K. The calcium and Vitamin K contribute to good bone health.
Mustard Greens
One serving contains your recommended daily amount of Vitamin K!
Mustard Greens are often used in similar dishes to Collard Greens. They have a spicier, nuttier flavor than Collard Greens. Their leaves are broad and have a frilly texture.
Mustard greens have an impressive amount of nutrients. They contain high amounts of Vitamin K and C. Mustard Greens also contain Vitamins A, E, B6 and minerals such as copper, calcium, potassium, iron, and magnesium.
Mustard greens are excellent in any dish where they are cooked or braised for a long period of time. Try this
Sake-Braised Mustard Greens with Sesame
for a new spin on braised greens with a nice peppery, spicy flavor.