Simple Kale, Apple, and Beet Winter Salad Recipe
Bonnie May, 4P Foods Teammate and former picky eater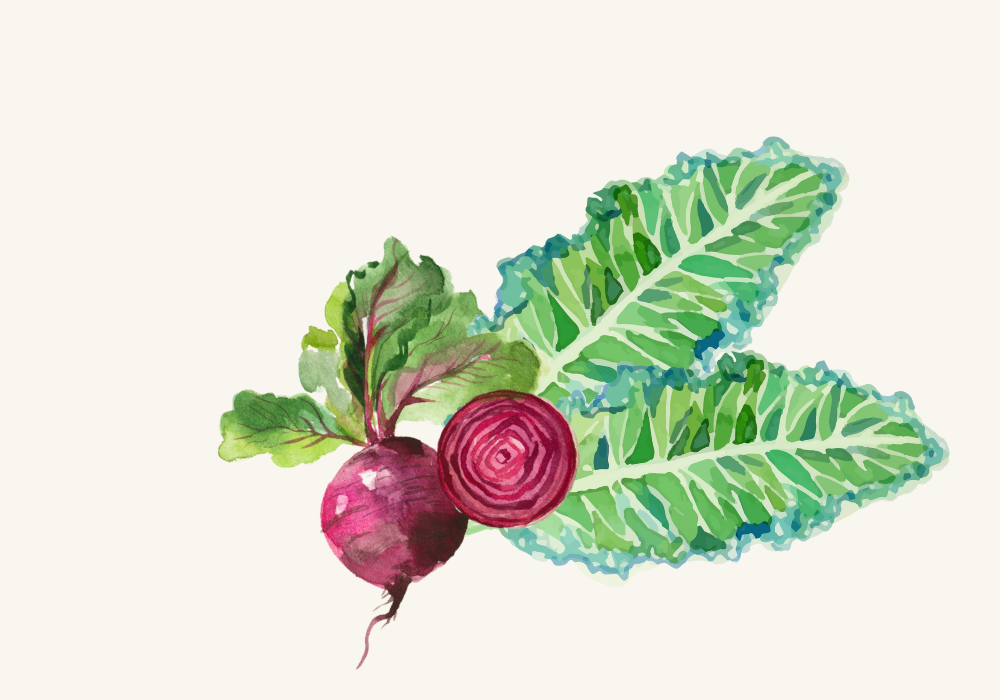 The 4P Foods team wants to help you turn in season produce handpicked by farmers in Virginia, Maryland, Washington, D.C., the Eastern Seaboard, and Mid-Atlantic into delicious, homemade meals. Romaine calm; we have flavorful dishes to add to your weekly menu and seasonal ingredients to add to your 4P grocery delivery tote.
Tired of the same old salad? Try a fresh take on eating your leafy greens with this simple kale, apple, and beet winter salad to cozy up to and make you say, "kale, yeah!" This salad is a great way to make the most of root vegetables during the colder months. It's filled with roasted beets and apples, and topped with a tasty locally-sourced vinaigrette dressing. The nuts add a nice crunch!
This recipe is easy to put together, and it makes a delicious vegetarian lunch or dinner for 2-4 people. Just don't forget to massage your kale!
Here is how to make this recipe with purpose-fueled food that's better for the prosperity of our planet and people.
---
Ingredients
For Salad:
Roasted Beets
Dried fruit or one apple sliced
Nuts (I prefer walnut but almonds, pecans, and sunflower seeds are also great)
Dress It Up Dressing Vinaigrette (Blackberry vinaigrette is my favorite)
For Bonnie's Roasted Beets:
3-5 beets (depending on size and how much you want)
Pepper
Parsley (optional)
---
Directions
Preheat the oven to 400 degrees Fahrenheit. Rinse the beets and cut off the ends. In a casserole dish or pan add some olive oil, and a little balsamic vinegar, salt, pepper, and parsley on top.Turn the beets over to season on both sides, and then cover with aluminum foil on top.
Cook for 1 hour flipping the beets at the 30 minute mark to cook them evenly. Once soft, remove from the oven and allow to cool.
Next, the kale! Massage your kale to make it less fibrous. You can do this by just rinsing the kale in water as you usually would and taking one handful at a time and gently massaging for a minute or two... No need to pulverize it. As long as you feel the veins breaking down a little, you're good! Optional to massage it with olive oil or lemon to give it some flavor.
Chop the edges off a giant celeriac root (since they have a lot of knots) and dice the celeriac root for the salad. I tossed that in with the kale, roasted beets, and added some diced walnuts and golden raisins. You can also slice up an apple if you like sweetness like me. Then serve with your favorite dressing! This makes 2-4 servings.
---