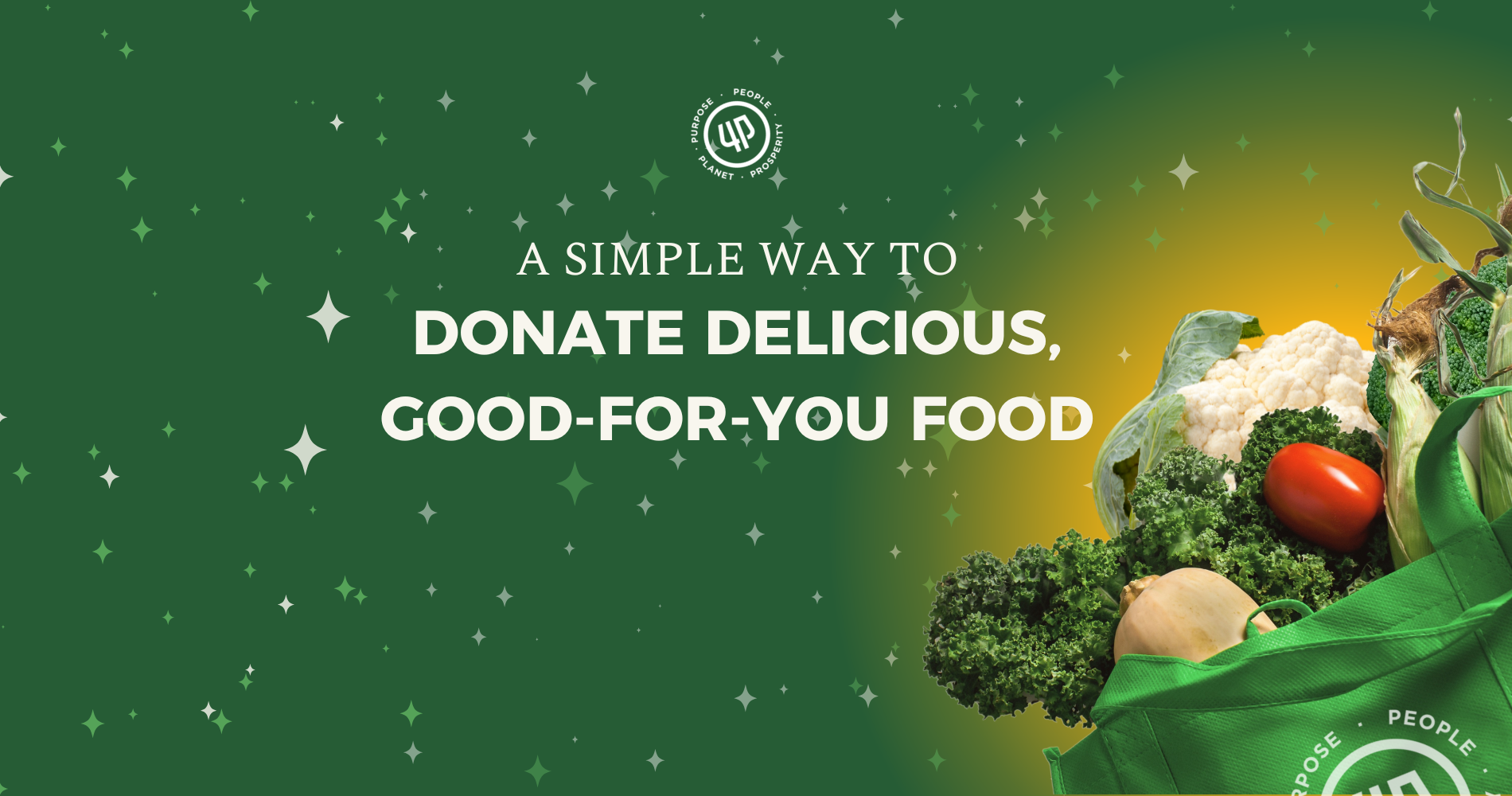 A Simple Way To Donate Delicious, Good-For-You Food
November 29, 2022 by 4P Foods
Getting good-for-you food to the communities that need it is central to 4P Foods' mission. Through our Buy a Bag program, you can send a 4P Foods tote to a family for their next meal. Simply add a 4P Foods donation tote to your cart to set up a one time donation or recurring donation just like you would order a grocery tote for yourself. 4P Foods offers two options for donation totes.
Buying a produce donation tote sends good-for-you food to families in Ward 7 and Ward 8 of Washington D.C.
This program supports the weekly Field of Greens farmers market held in partnership with the Washington Nationals Youth Baseball Academy.
80% of community members who participate in the market say it is "the most conveniently located option to secure fresh produce."
This program serves families in Fauquier County, Va.
Your protein donation sends high-quality, sustainably produced local protein to the Fauquier Community Food Bank.
Most hunger relief and food access organizations struggle to meet the demand for proteins due to cost.
Additional Food Access & Food System Equity Organizations to Support
4P Foods partners with organizations that are both improving food access and supporting equity in the food system. A couple of these organizations are currently accepting monetary donations.
This program serves families in Prince George's County, Maryland.
Brighter Bites and 4P Foods deliver fruits and vegetables to 1,500 families.
Our partnership with Brighter Bites began in October 2021. Since then, 4P Foods has sorted and quality checked more than 19,000lbs of fruits and vegetables every week.
Foodshed Capital exists to create financial opportunity for regenerative farmers and food entrepreneurs who have historically faced barriers to traditional capital.
82% of loans made by Foodshed Capital were to female-owned or BIPOC-owned operations.
In 2021, the organization launched the Black Farmer Equity Initiative to formalize their work supporting Black farmers.