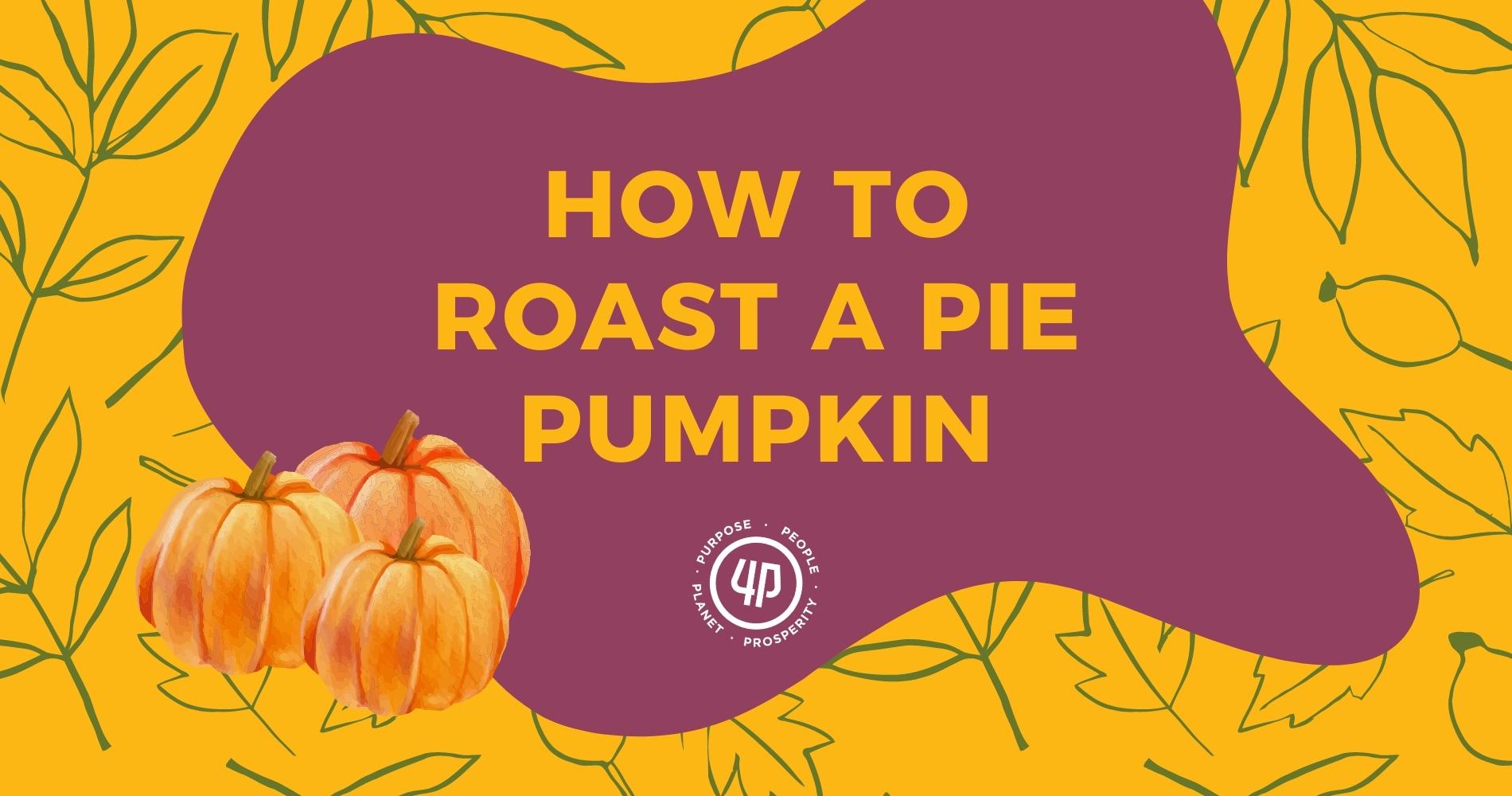 How to Roast a Pie Pumpkin and Get Delicious Pumpkin Puree
November 08, 2022 by 4P Foods
The difference between a pie pumpkin and your Jack-O-Lantern.
Pie pumpkins are sweeter and denser than their larger Jack-O-Lantern relatives.
What is a pie pumpkin? Also known as a sugar pumpkin, pie pumpkins have sweet and dense flesh perfect for making pumpkin puree. They tend to be denser than their Jack-O-Lantern relatives with a smaller hollow core. They are great for desserts, and less ideal for decorative use.
How to roast a pie pumpkin in an oven.
What you need:
oven preheated to 350 degrees Fahrenheit

a sharp knife

ice cream scoop or large spoon
Cut your pie pumpkin in half and use an ice cream scoop or large spoon to scoop out strings and the seeds (Save your seeds for roasting!). Coat the inside of the pumpkin halves with olive oil and sprinkle them with salt. On a baking sheet lined with parchment paper, place the pumpkin halves flesh sides down and pierce the skin of the pumpkin with a sharp knife. Bake the pumpkin for 50 minutes at 350 degrees Fahrenheit. Once completely baked, the skin should be easily pierced with a fork. Remove from the oven and allow to cool.
Scoop the pumpkin flesh away from the skin. Blend the pumpkin flesh using a food processor to make it creamy and ready to use in baked goods, breakfast, desserts, and soups.
How to store your pumpkin puree.
Keep your pumpkin puree in a sealed container.
Pumpkin puree can stay fresh in a sealed container for up to a week in the refrigerator. Need it to stay fresh for longer? Keep your pumpkin puree in the freezer in a sealed container for up to a month.