Simple Roasted Pumpkin Seeds with Local Honey Snack Recipe
4P Foods Team Member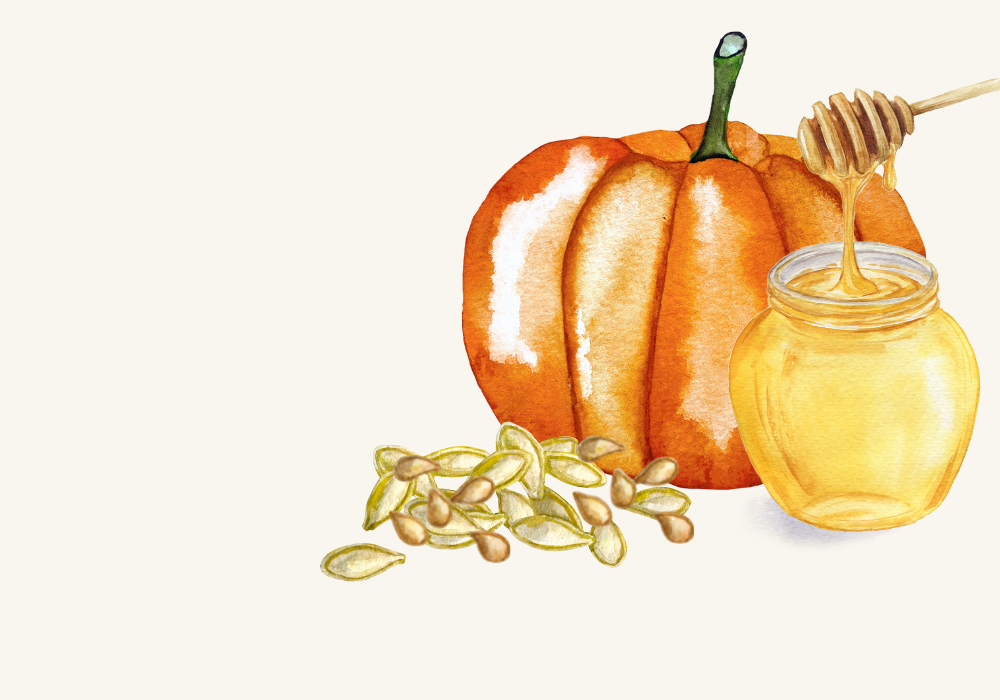 The 4P Foods team wants to help you turn in season produce handpicked by farmers in Virginia, Maryland, Washington, D.C., the Eastern Seaboard, and Mid-Atlantic into delicious, homemade meals. Romaine calm; we have flavorful dishes to add to your weekly menu and seasonal ingredients to add to your 4P grocery delivery tote.
Give them pumpkin to talk about at your next fall gathering or hiking trip with this delicious snack. BONUS: This recipe reduces your food waste if you're into roasting your own pie pumpkin.
These simple sweet and salty pumpkin seeds will serve up to five people depending on how snack-y you are feeling this autumn. Plus, you can store your honey roasted pumpkin seeds in a sealed container in your pantry for snacks during the winter months. Give this vegetarian snack a try in your kitchen.
Here is how to make this recipe with purpose-fueled food that's better for the prosperity of our planet and people.
---
Directions
Preheat your oven to 325 degrees fahrenheit.
In a saucepan on a low heat, warm your local honey and whisk in your olive oil, salt, and cinnamon until combined. Be careful not to burn.
Once combined, remove from heat and stir in your pumpkin seeds. When the pumpkin seeds are coated, spread them evenly on a cookie sheet lined with parchment paper. Bake your pumpkin seeds at 325 degrees fahrenheit for 15 minutes. Stir every 5 minutes to get them evenly roasted.
When they are done, they should be toasted and crunchy. Allow to cool before serving.
---