Simple One-Pot Callaloo Rice Side Dish Recipe
Nadine Burton, Tallawah Farms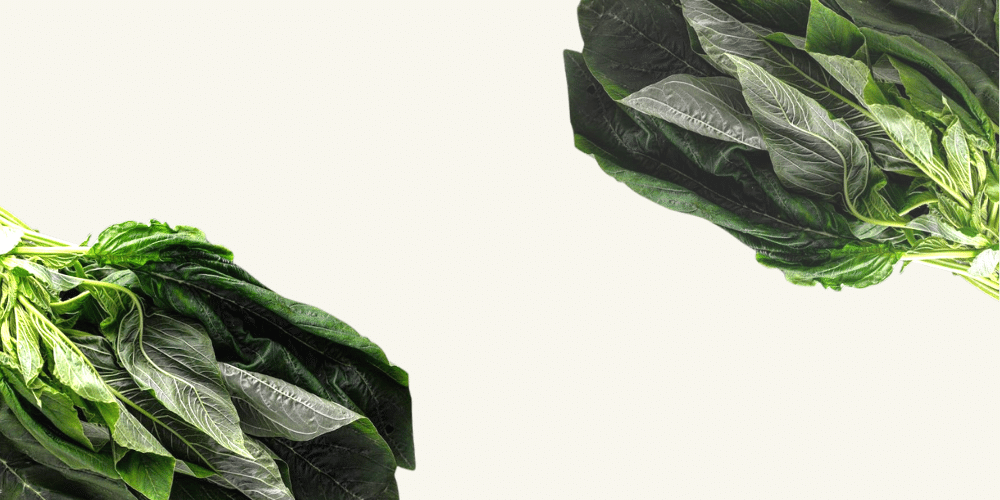 The 4P Foods team wants to help you turn in season produce handpicked by farmers in Virginia, Maryland, Washington, D.C., the Eastern Seaboard, and Mid-Atlantic into delicious, homemade meals. Romaine calm; we have flavorful dishes to add to your weekly menu and seasonal ingredients to add to your 4P grocery delivery tote.
The delicious flavor of callaloo will sup-rice you in this simple one-pot side dish. Bring this impressive vegetarian dish to your next summer barbeque or make it for your next dinner date. Simple One-pot Callaloo Rice Side Dish recipe serves six, but can be easily scaled up for larger summer gatherings. Callaloo rice is best served as a side dish to protein.
Callaloo is harvested in late summer and early fall. 4P Foods sources callaloo from Tallawah Farms in Princess Anne, Maryland. Jamaican-born and raised, Nadine farmed there for seven years before moving to Maryland. Try Nadine's Simple One-pot Callaloo Rice Side Dish Recipe.
Here is how to make this recipe with purpose-fueled food that's better for the prosperity of our planet and people.
---
Directions
Add oil in a medium size pot on medium heat.
Add onion to the pot and stir for 1-2 minutes, then add callaloo and season with salt. Stir and allow to cook till tender.
Add 2½ cups water to sautéed callaloo and onions, then add the 2 cups of rice. Stir to evenly distribute callaloo.
Reduce heat, cover, and allow to cook.
After the rice has absorbed most of the water, add butter, stir, and cover with foil and then with the pot lid, reduce heat and allow to simmer for 5 minutes.
Makes 6 servings and can be served with meat of your choice.
---