Dandelion Greens Salad with Poached Duck Egg Lunch Recipe
4P Foods Team Member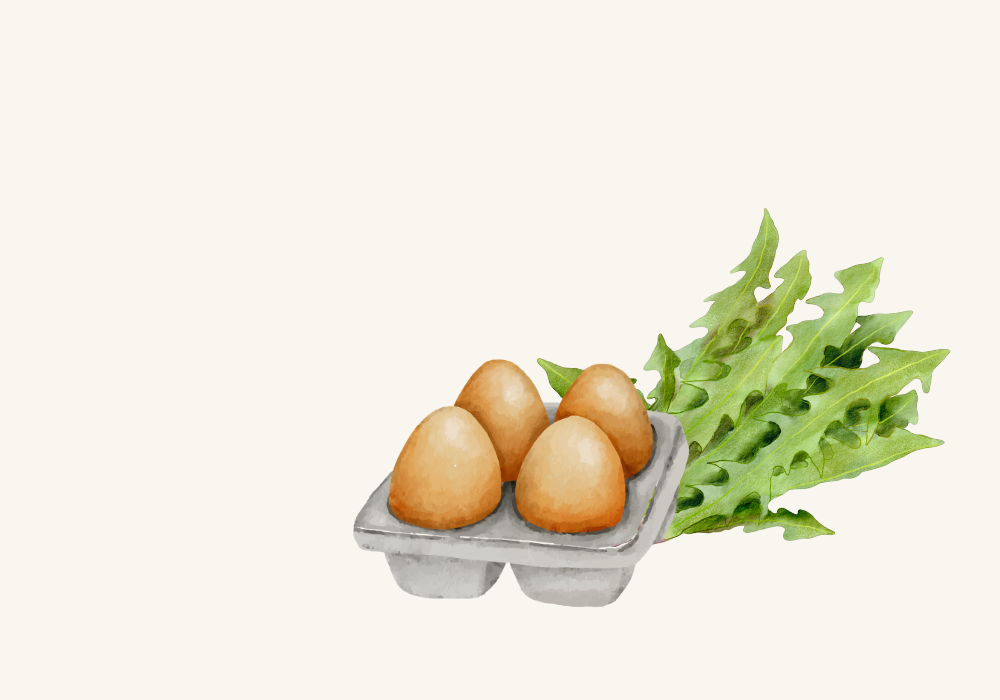 The 4P Foods team wants to help you turn in season produce handpicked by farmers in Virginia, Maryland, Washington, D.C., the Eastern Seaboard, and Mid-Atlantic into delicious, homemade meals. Romaine calm; we have flavorful dishes to add to your weekly menu and seasonal ingredients to add to your 4P grocery delivery tote.
A wonderful combination of spring ingredients to create a tasty salad that is perfect for lunch or a lite dinner. This salad is an egg-celent addition to your weeknight menu. The poached pasture-raised duck eggs make this dish feel decadent and special.
The measurements below make 4 servings, but this could be scaled up to serve more people. This recipe has quite a few steps, but it doesn't take too long to make.
Here is how to make this recipe with purpose-fueled food that's better for the prosperity of our planet and people.
---
Ingredients
4 cups dandelion greens, chopped
1 garlic scape, thinly sliced
4 strips of bacon
4 duck eggs
⅓ cup red wine vinegar
¼ cup olive oil
2 tbsp. maple syrup
pepper to taste
---
Directions
Wash all of the produce. Remove the thick parts of the dandelion stems and then chop the leaves into bite sized pieces. Then, thinly slice the garlic scape. Place both ingredients in a large mixing bowl.
In a skillet over medium heat, fry the bacon strips until crispy. Set aside to cool.
Pour the leftover bacon grease into a small bowl. Whisk in the red wine vinegar, olive oil, maple syrup, and a little bit of pepper. Taste the dressing, if the bacon grease didn't add enough salt, you can add some to the dressing.
In a large pot with water, poach the duck eggs for 4-5 minutes.
Pour the dressing over the dandelion greens and the garlic scape. Toss to combine.
Separate out onto four serving plates. Crumble one piece of bacon over each salad and then place a poached egg on top. Season with pepper.
---