Easy Caesar Salad with Organic Chicken Weeknight Dinner Recipe
4P Foods Team Member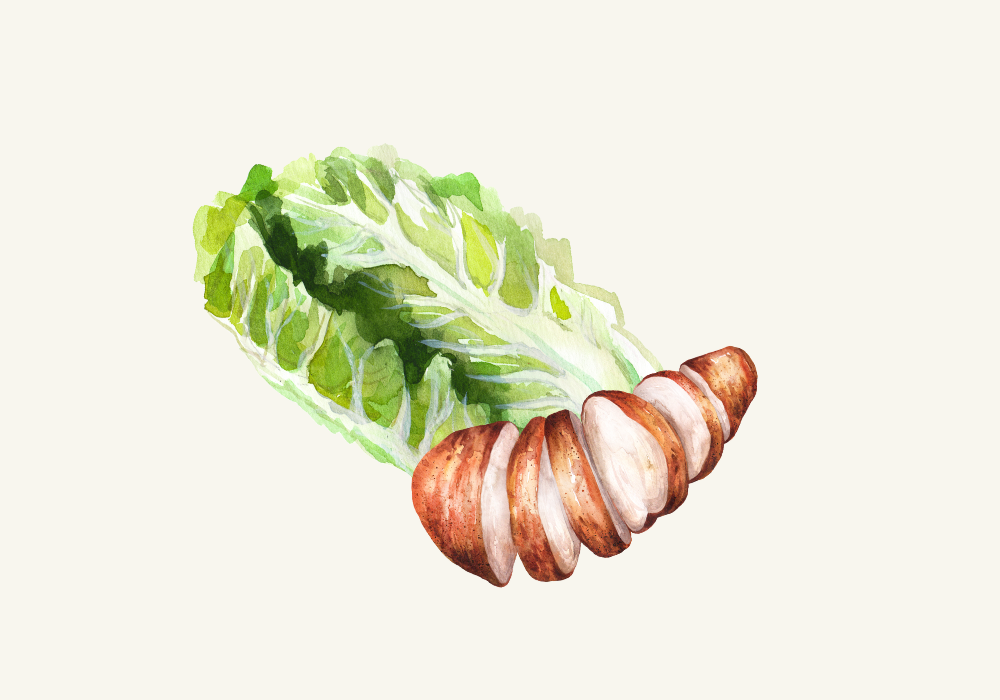 The 4P Foods team wants to help you turn in season produce handpicked by farmers in Virginia, Maryland, Washington, D.C., the Eastern Seaboard, and Mid-Atlantic into delicious, homemade meals. Romaine calm; we have flavorful dishes to add to your weekly menu and seasonal ingredients to add to your 4P Foods grocery delivery tote.
Seriously, romaine calm. This recipe is simple and fast. It will take 25 minutes to prepare and is perfect for an easy weeknight dinner or a quick lunch. The Beanstalk Farm salad kit includes a base of baby romaine lettuce, roasted pumpkin seeds, seasoned croutons and shaved parmesan. Adding grilled or baked organic chicken to the top of the salad makes it a delicious, full meal. Depending on your preferences, this recipe can make one to two servings.
Here is how to make this recipe with purpose-fueled food that's better for the prosperity of our planet and people.
---
Ingredients
1 Beanstalk Farms Farmhouse Caesar Salad Kit
1 organic chicken breast
1 tbsp. olive oil
1 tsp. salt
½ tsp. ground black pepper
½ tsp. smoked paprika
½ tsp. garlic powder
---
Directions
If you are baking your chicken breast, preheat your oven to 450 degrees Fahrenheit. If you are grilling, set your grill to medium heat.
Pat dry the chicken breast and brush with the olive oil on all sides. Season with all of the spices. Place in a baking dish and bake in the oven for about 18 minutes or place on the grill for 18 minutes and flip it half way through. To ensure your chicken is cooked, use a cooking thermometer to check it has reached an internal temperature of 165 degrees Fahrenheit.
Once cooked through, let your chicken rest outside of the oven or off the grill while you prepare the salad kit.
Open the Beanstalk Farms salad kit and combine all of the ingredients in a bowl. Add the salad dressing and toss.
Slice your chicken breast and place that on top of the salad. Enjoy!
---