Easy Pan-Fried Crispy Sage Tofu Vegan Dinner Recipe
4P Foods Team Member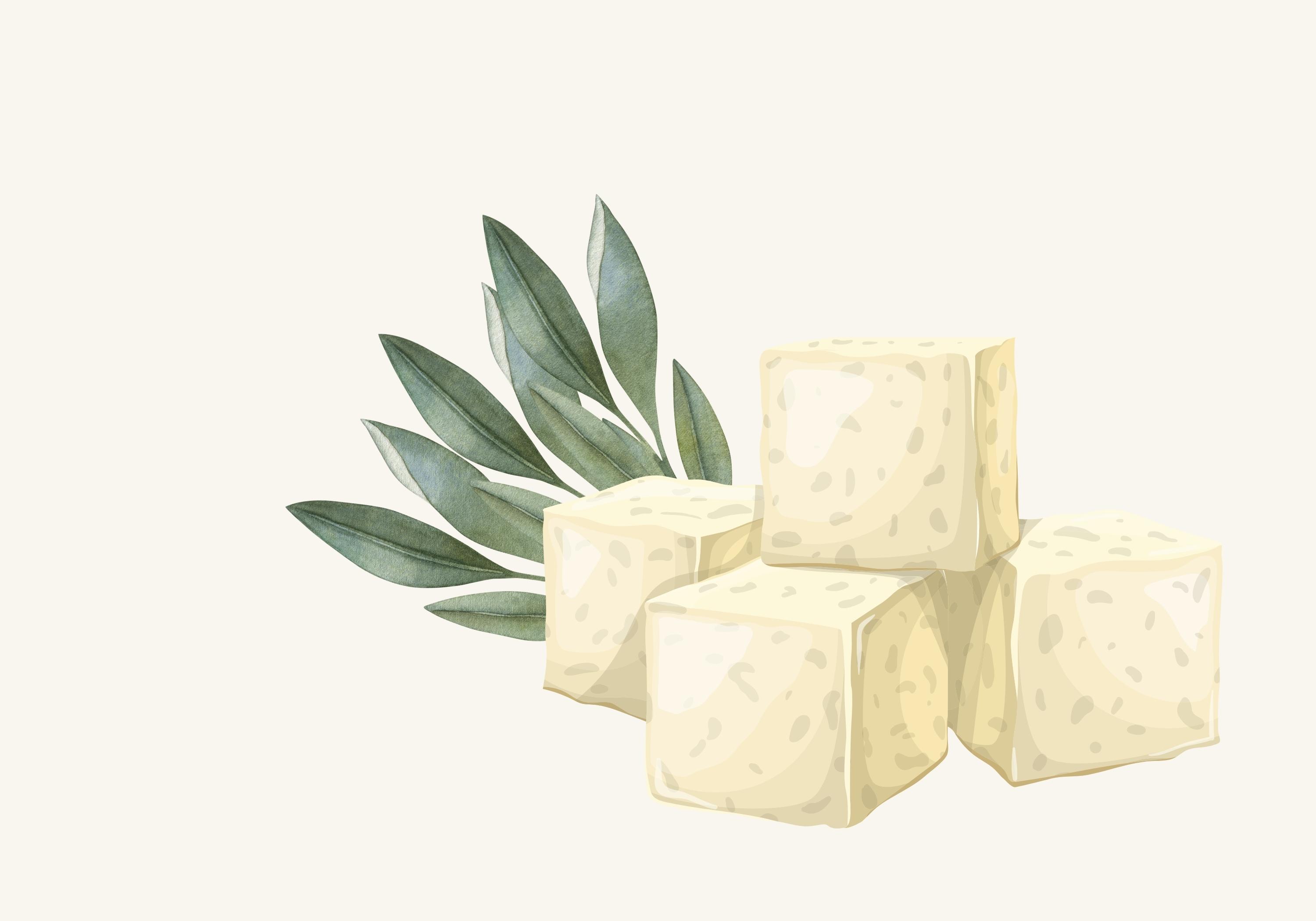 The 4P Foods team wants to help you turn in season produce handpicked by farmers in Virginia, Maryland, Washington, D.C., the Eastern Seaboard, and Mid-Atlantic into delicious, homemade meals. Romaine calm; we have flavorful dishes to add to your weekly menu and seasonal ingredients to add to your 4P grocery delivery tote.
Looking for a meatless Thanksgiving recipe? This pan-fried crispy sage tofu has all of the autumn feels with none of the turkey. Perfect for Thanksgiving dinner or just a crispy weeknight dinner treat. This easy vegan dinner recipe serves 4 to 5 people, but can easily be scaled up if you are having a larger gathering for Thanksgiving. Shallow pan-fried with delicious sage and cornmeal coating this meal is great for colder winter months too.
4P Foods sources Twin Oaks extra-firm tofu from Virginia, and this recipe uses locally-sourced ingredients to enhance the flavor. If going fully plant-based isn't your thing, feel free to top the crispy fried tofu with some cheese or use dairy milk in your dredging station to make this recipe vegetarian. Are your taste buds excited? This is just the vegan-ing (see what we did there)! Keep reading for the rest of the mouth watering ingredients.
Here is how to make this recipe with purpose-fueled food that's better for the prosperity of our planet and people.
---
Ingredients
1 tbsp. fresh sage, minced
1 tsp. Vinegar
1 cup non-dairy milk (or dairy milk for vegetarian recipe)
½ cup yellow cornmeal
½ cup all purpose flour
Salt
Pepper
Vegetable Oil (your frying oil of choice)
---
Directions
In a medium size bowl, lightly whisk together your vinegar and non-dairy milk. Open your tofu over the sink to drain the remaining liquid. Sliced tofu into rectangles (you could also do cubes if this is going to be an appetizer). Place the tofu in the mixture of non-dairy milk and vinegar.
As your tofu marinades, fill a frying pan with oil. How much oil you use depends on how big your pan is and how thick you cut your tofu rectangles, but a good rule of thumb is ⅓ the height of the food. Put this on medium heat. You do not want to heat up your oil too fast or let it get too hot while cooking.
In a square or rectangular baking pan, mix together your sage, all purpose flour, and cornmeal. Add salt and pepper to taste.
Set up your dredging station by placing the marinating tofu next to the baking pan with your dry mixture. Your dredging station should be right next to the frying pan. Then, on the other side of the frying pan, set up a plate with a towel to rest the tofu on after frying.
Your oil should be hot enough by now. Take each piece of tofu out of the wet mixture and evenly cover with the dry mixture. Place one piece of tofu in the oil. If it immediately starts bubbling, it is hot enough and you can add in more tofu pieces. Flip your tofu once it is crispy on one side. Once it is crispy on all sides, move it to the plate with the towel.
Let cool and season with salt to taste.
---