Easy Salmon Salad Lunch Recipe
4P Foods Team Member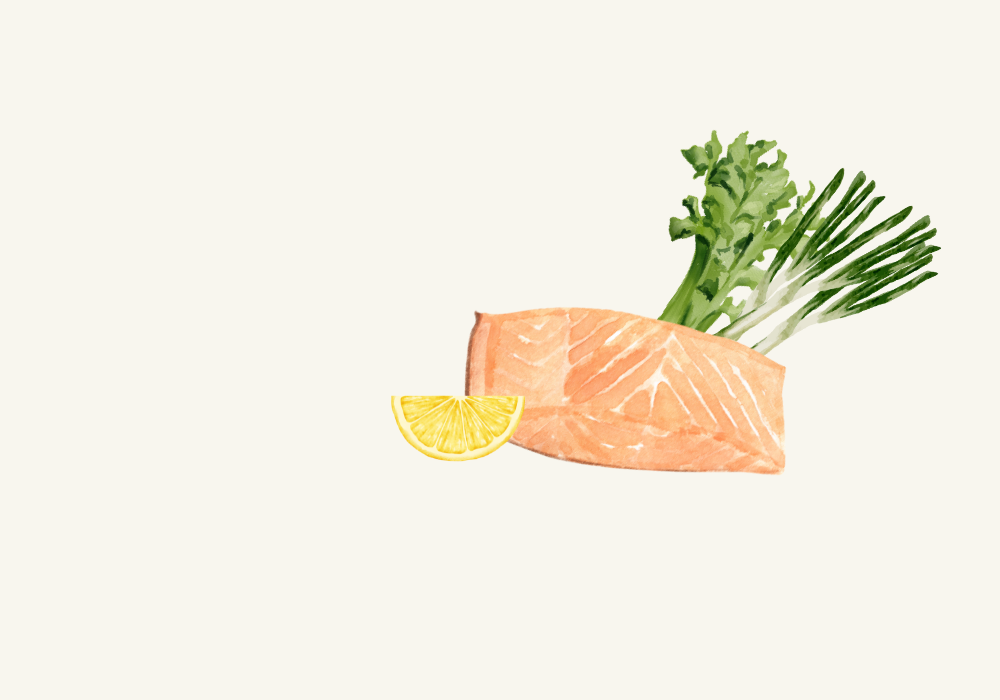 The 4P Foods team wants to help you turn in season produce handpicked by farmers in Virginia, Maryland, Washington, D.C., the Eastern Seaboard, and Mid-Atlantic into delicious, homemade meals. Romaine calm; we have flavorful dishes to add to your weekly menu and seasonal ingredients to add to your 4P Foods grocery delivery tote.
Sustainable salmon makes a reel good meal! This easy-to-make salmon salad is good on crackers, bread, or a bed of lettuce. Perfect for school lunches, summer picnics, and early fall barbeques. This recipe will serve four and makes a great meal prep lunch or lite dinner. You can make this using Patagonia Provisions cooked canned salmon or you can cook a salmon filet yourself.
Here is how to make this recipe with purpose-fueled food that's better for the prosperity of our planet and people.
---
Ingredients
12oz. salmon, flaked
¼ cup scallions, chopped
¼ cup celery, diced
¼ cup mayonnaise
2 tbsp. fresh lemon juice
2 tsp. dijon mustard
¼ tsp. cayenne pepper
¼ tsp. smoked paprika
Salt and pepper to taste
---
Directions
In a large bowl, flake the cooked salmon using two forks. Stir in the scallions and celery. Then, stir in the mayonnaise, mustard, and lemon juice. Season with spices and stir one last time. Enjoy on pita bread, crackers, or on top of a salad.
---