Fast Blueberry Spinach Salad with Salmon Weeknight Dinner Recipe
4P Foods Team Member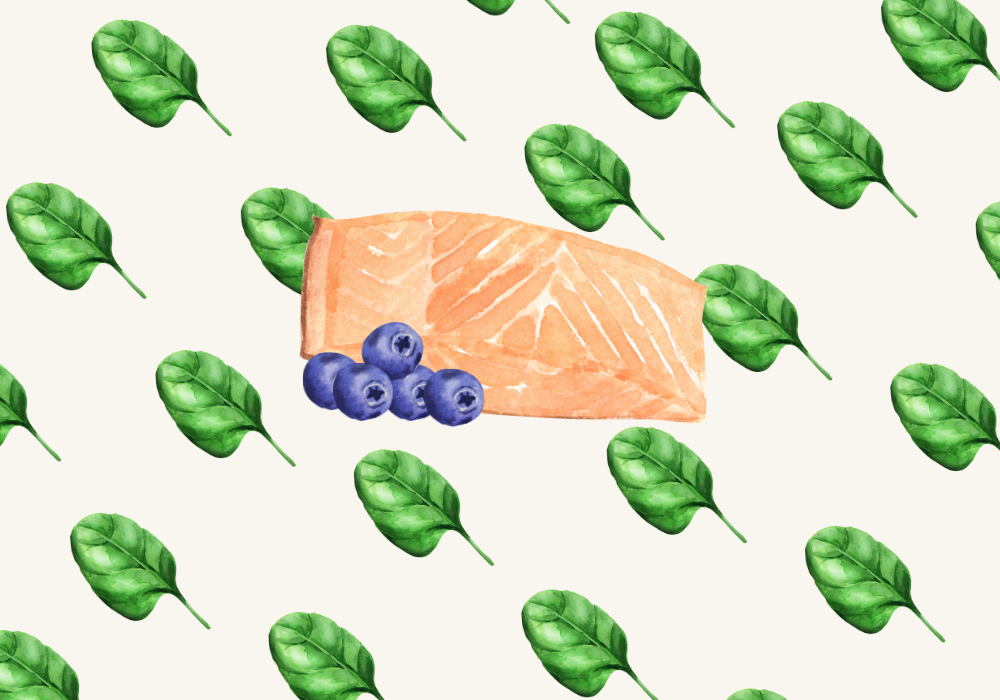 The 4P Foods team wants to help you turn in season produce handpicked by farmers in Virginia, Maryland, Washington, D.C., the Eastern Seaboard, and Mid-Atlantic into delicious, homemade meals. Romaine calm; we have flavorful dishes to add to your weekly menu and seasonal ingredients to add to your 4P Foods grocery delivery tote.
Lettuce tell you how easy it is to eat local and responsibly sourced food with this fast blueberry spinach salad with salmon weeknight dinner recipe. Depending on which salmon you choose this could take 5 minutes to put together or 20 minutes to put together. Either way it is a quick weeknight dinner that is perfect for fall when we are heading back to school and back to routine. This salad will serve one to two people. For a 5 minute prep time, use Patagonia Provisions cooked canned salmon or the smoked salmon we have available. For the 20 minute prep time, cook wild caught salmon to your desired temperature.
Here is how to make this recipe with purpose-fueled food that's better for the prosperity of our planet and people.
---
Ingredients
1 Beanstalk Farm blueberry spinach kit
1 can Patagonia Provisions salmon or smoked salmon or 6oz wild caught salmon filet
Salt and pepper to taste
Olive oil, if you are cooking your salmon
---
Directions
If you are cooking your own salmon, pat the salmon filet dry, brush with olive oil, and season with salt and pepper. Grill or pan fry salmon for 10 to 15 minutes or until done to your liking.
Open your Beanstalk Farm salad kit and assemble the salad in a bowl. Add dressing and toss.
Place the Patagonia Provision salmon, smoked salmon, or your cooked salmon on top. Enjoy!
---