Grilled Corn and Summer Squash Pasta Salad Recipe
Red Root & Co.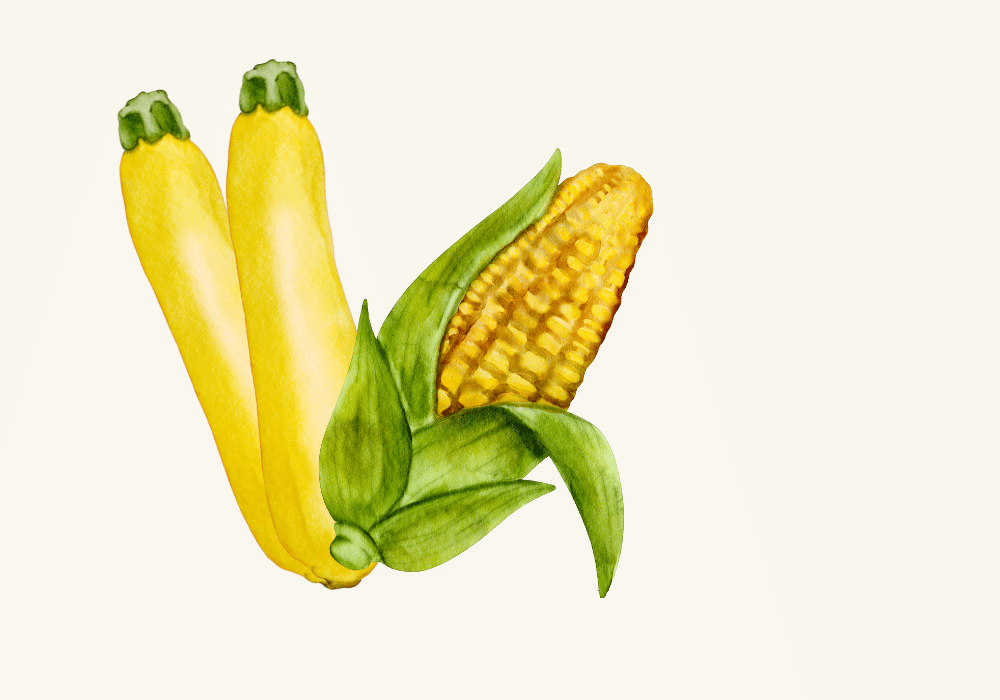 The 4P Foods team wants to help you turn in season produce handpicked by farmers in Virginia, Maryland, Washington, D.C., the Eastern Seaboard, and Mid-Atlantic into delicious, homemade meals. Romaine calm; we have flavorful dishes to add to your weekly menu and seasonal ingredients to add to your 4P grocery delivery tote.
Grilled in-season corn and Summer squash are im-pasta-bowl to resist. Try grilled corn and summer squash in this delicious pasta salad that is perfect for a meal prep lunch dish or vegetarian side dish at your next barbeque or picnic.
This pasta salad brings the flavors of summer to your plate with grilled sweet corn, smoky summer squash, bright lemon juice, and herbaceous parsley. With these measurements the recipe will serve ten people. Feel free to scale down the recipe for a vegetarian lunch option or scale it up to serve more people at your barbeque or picnic. You don't have to have outdoor grill space to make Grilled Corn and Summer Squash Pasta Salad. You can use your air fryer or oven to get the charred and roasted vegetables needed for this salad. 4P Foods also has gluten-free pasta available to use in this recipe.
Here is how to make this recipe with purpose-fueled food that's better for the prosperity of our planet and people.
---
Directions
Warm a grill to medium high heat. Coat corn and Summer squash with 1 tablespoon of the olive oil and season with salt and pepper. Grill over moderate heat until charred and crisp-tender, about 10 minutes for the zucchini and 15 minutes for the corn. Remove from the grill and let cool. Cut the kernels of corn off the cobs and chop the Summer squash. Transfer to a large bowl.
In a medium pasta pot with salted boiling water, cook the pasta until al dente. Drain and rinse under cold water to cool. Drain well.
In a large bowl, whisk the mayonnaise with the remaining 3 tablespoons of olive oil and lemon juice. Add and whisk in RR&Co Heirloom Garlic Oxymel, shallot, green onion tops, tarragon, and salt and pepper. Add the pasta, corn, and summer squash or zucchini and mix well. Transfer to a serving bowl and garnish with tarragon or parsley.
---