Simple Air Fryer Hot Wings with Blue Cheese Dip Appetizer Recipe
4P Foods Team Member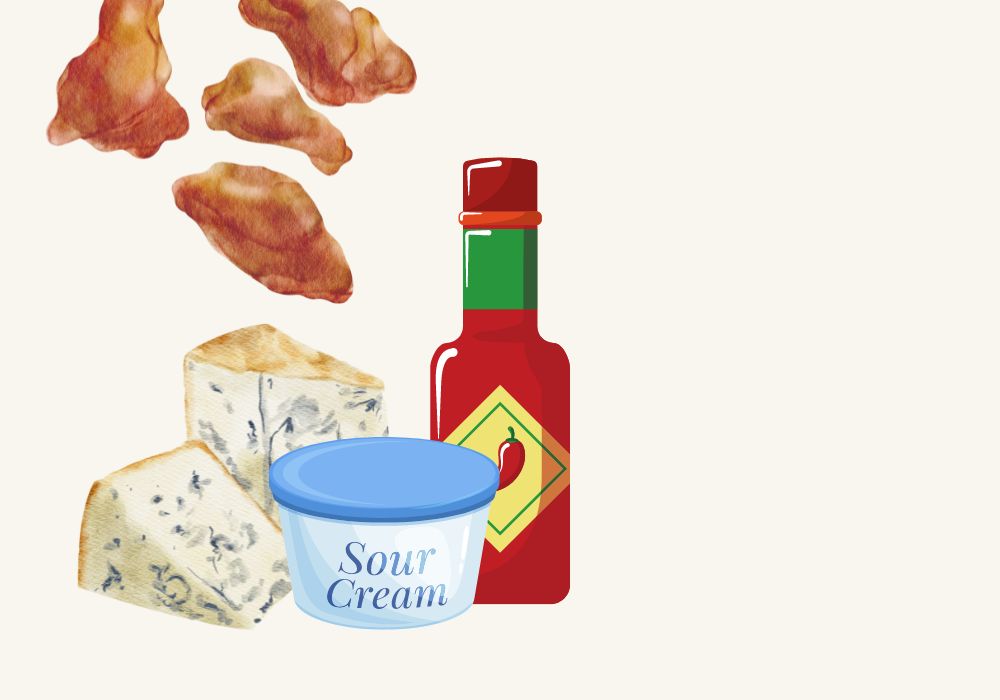 The 4P Foods team wants to help you turn in season produce handpicked by farmers in Virginia, Maryland, Washington, D.C., the Eastern Seaboard, and Mid-Atlantic into delicious, homemade meals. Romaine calm; we have flavorful dishes to add to your weekly menu and seasonal ingredients to add to your 4P grocery delivery tote.
Nothing says party, tailgate, football season quite like hot wings and blue cheese dip. Don't wing it with some other hot wing recipe; use our organic chicken party wings and locally-sourced blue cheese to create a delicious shareable appetizer. This recipe makes six to eight servings, but can easily be scaled up to serve more friends. The wings can be made on a grill if that is available to you, but this air fryer recipe is great for apartment made hot wings.
Here is how to make this recipe with purpose-fueled food that's better for the prosperity of our planet and people.
---
Ingredients
Hot Wings
Blue Cheese Dip
1 cup sour cream
1/2 cup of mayonnaise
1/2 cup of crumbled blue cheese
1/2 teaspoon garlic powder
1/2 teaspoon celery salt
Black pepper to taste
---
Directions
Hot Wings
Pat wings dry and season with salt and pepper. Place wings on the grill pan for the air-fryer. Use the air fry/grill setting on the air-fryer. Cook the wings for 20 minutes at 360 degrees. Make sure the wings reach an internal temp of 165 degrees. Wisk together melted butter, siracha hot sauce, and chipotle hot sauce. Toss wings in the sauce.
Blue Cheese Dip
Combine mayonnaise, sour cream, garlic powder, celery salt, and black pepper in a bowl. Then, fold in the crumbled blue cheese.
---