Marinated Mushrooms
Kai, 4P Foodie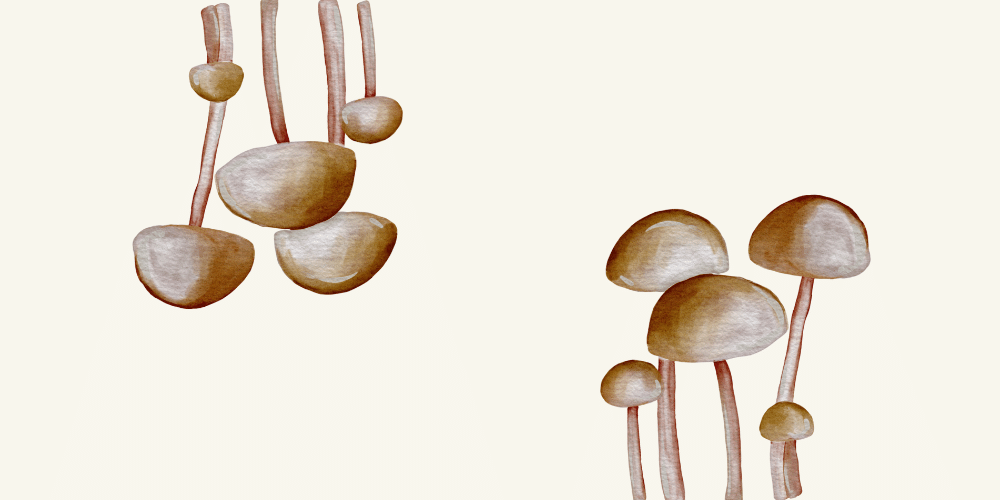 Past winner of 4P Foodies Fall Recipe Contest, Kai shares this about her recipe for Marinated Mushrooms: "My favorite as a child when my mother made this for parties and Thanksgiving." Take a page from Kai's book and serve as an anti pasta or cheese plate for your next special occasion! Use as a topping to enhance any meal too— on toast, salads, soups, sausage roll, tofu stir fry, or grilled protein. Shop fresh produce to see what's available for your next 4P delivery.
---
Ingredients
8 oz. fresh mushrooms (crimini, baby bella, or oyster mushrooms are ideal)
1/2 c - 1 c. liquid/brine from olives (or, capers)
1/2 c. tarragon vinegar
1/2 c. dark brown sugar
1 bay leaf
1 clove garlic, sliced
---
Directions
Cut mushrooms into chunks. Saute with 1 - 2 tbsp. olive oil.
Measure about 1/2 c. liquid from a jar of olives (or other briny product), add water to make 1 cup.
Add vinegar, sugar, and bay leaf.
Boil, then pour over mushrooms.
Cover tightly and refrigerate for at least 24 hours.
Store marinated mushrooms in an airtight container in the refrigerator until ready to enjoy. Will keep for about 1 month stored properly. Save the marinade vinegars after enjoying the mushrooms and use the liquid to flavor other dishes (e.g., to saute greens, for a salad dressing, as a refreshing beverage).
---