Meyer Lemon & Cranberry Bar Dessert Recipe
4P Foods Team Member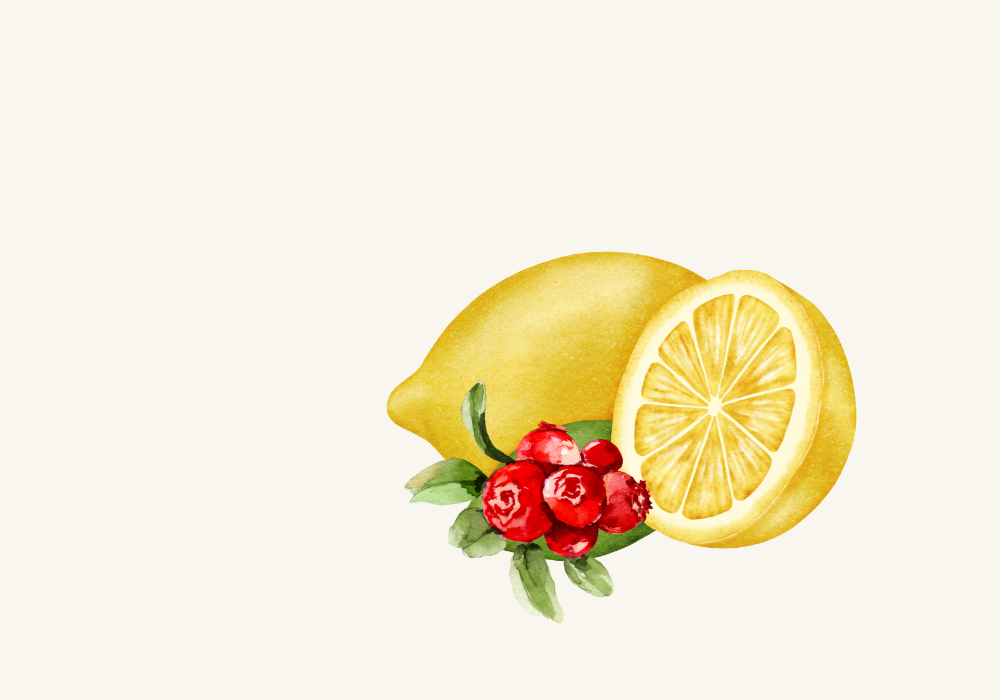 The 4P Foods team wants to help you turn in season produce handpicked by farmers in Virginia, Maryland, Washington, D.C., the Eastern Seaboard, and Mid-Atlantic into delicious, homemade meals. Romaine calm; we have flavorful dishes to add to your weekly menu and seasonal ingredients to add to your 4P grocery delivery tote.
When life gives you meyer lemons, make this delicious holiday dessert with cranberries. During the winter months, 4P Foods brings in organic citrus from trusted independent farms. This winter dessert recipe makes 24 bars and is perfect for larger winter gatherings. Meyer Lemons are delightful for cooking and baking due to higher sugar and lower acid content than other lemons. Their skin is also a lot thinner than other lemons, and has more of an aromatic, floral flavor.
Here is how to make this recipe with purpose-fueled food that's better for the prosperity of our planet and people.
---
Ingredients
2 meyer lemons
1 ¾ cups all purpose flour
3 farm fresh eggs
½ tsp. salt
1 ½ tsp. vanilla extract
¾ cup unsalted butter, melted
12 oz. of cranberries
2 1/12 cups granulated sugar
---
Directions
Preheat the oven to 350 degrees Fahrenheit. Line a 9x13-inch greased baking pan with parchment paper.
In a saucepan, combine ¾ cup sugar and cranberries along with 3 tablespoons of water and zest both of the meyer lemons directly into the pan. Continuously stir and bring the cranberry mixture to a boil over medium-high heat. The berries will break open and create a jam-like texture. Remove the pan from the heat and set it aside.
Whisk together 1 ½ cups flour, ⅓ cup sugar, and ½ tsp. salt in a mixing bowl. In another bowl, whisk the vanilla extract and melted butter to combine. Add the butter and vanilla mixture into the flour mixture. Mix until the dough comes together in a mass.
Press the dough into the baking pan to create an even layer at the bottom of the pan. Bake for about 18 minutes until dry and golden brown. Let cool.
Squeeze the juice from both of the zested lemons.
Whisk the remaining 1 cup sugar and ¼ cup flour in a mixing bowl until well combined and then gently whisk in the farm fresh, pasture-raised eggs. Add the lemon juice and gently stir until smooth.
Once the crust is cool, evenly spread the cranberry mixture on top to create the second layer. Then add the lemon mixture on top of the cranberries to create the third layer.
Bake for 20 minutes until the filling is set. Let cool completely, and then keep in the refrigerator to chill for 2 hours until firm.
Once firm, remove the bars from the pan onto a cutting board and cut into 24 squares.
---