One-pan Oven Roasted Whole Chicken with Apples and Pecans Dinner Recipe
4P Foods Team Member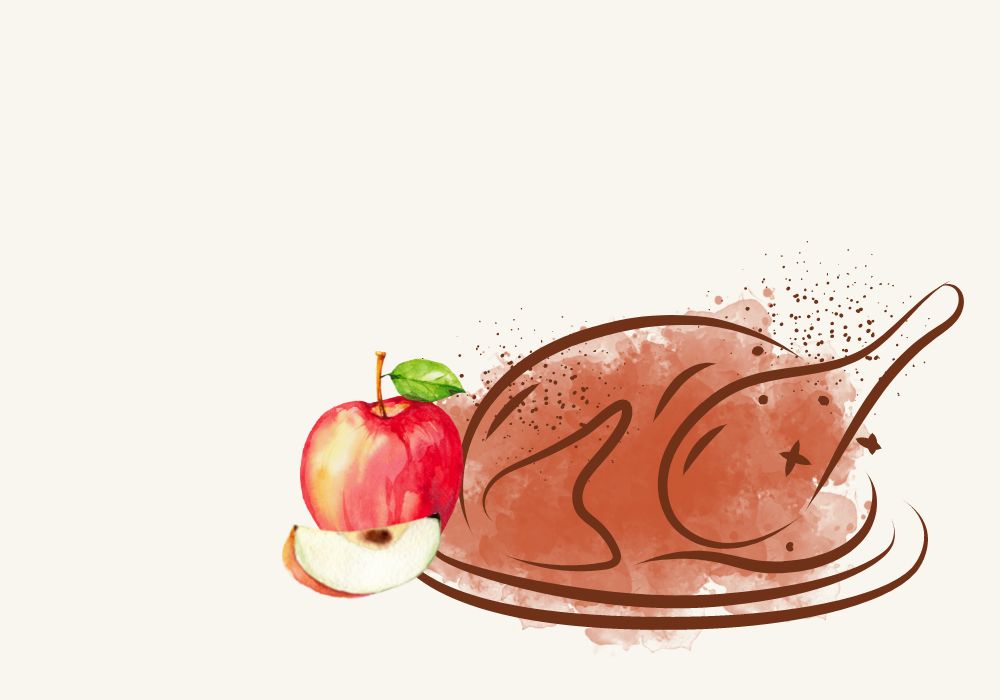 The 4P Foods team wants to help you turn in season produce handpicked by farmers in Virginia, Maryland, Washington, D.C., the Eastern Seaboard, and Mid-Atlantic into delicious, homemade meals. Romaine calm; we have flavorful dishes to add to your weekly menu and seasonal ingredients to add to your 4P grocery delivery tote.
This autumn recipe is un-clucking-believable! Sorry for the fowl language, but, really, you are going to love this oven roasted whole chicken with apples and pecans all fall and winter long. It is comforting and packed with seasonal flavor. The local, organic chicken pairs perfectly with Virginia-grown apples. All roasted together in one pan, this recipe is great for a holiday gathering or family dinner. Depending on the weight of the whole chicken, this recipe can serve four to six people.
Here is how to make this recipe with purpose-fueled food that's better for the prosperity of our planet and people.
---
Directions
Preheat your oven to 350 degrees fahrenheit. Clean the inside of the organic whole chicken and pat the outside dry. Mix together the minced garlic cloves, thyme, ¼ cup of your pecans and about a ¼ of your sliced apples. Stuff the chicken with this mixture. Add more apples inside the chicken if there is room.
In a pan grease with butter, line the bottom with the rest of the apples and pecans. Place the chicken on top of the apples and pecans. Salt and pepper the chicken. Put the pan in the oven for 1 hour and 15 minutes or until the internal temperature of the chicken is 165 degrees fahrenheit.
Once the chicken is done, set it on a cutting board to rest for at least 15 minutes while you finish the sauce. Add the onion and remaining butter to the pan. Mix together gently because the apples will be very soft, then place the pan back in the oven for 10 minutes or until the butter melts and the onion is no longer raw.
Carve the chicken and serve with the apple, pecan, onion mixture on top or on the side. It's up to you!
Pro tip: One pound of the uncooked chicken is about one serving, so if you are cooking for 6 people look for a 6lb whole chicken.
---