Potato Salad with Pickles and Homemade Aioli Side Dish Recipe
4P Team Member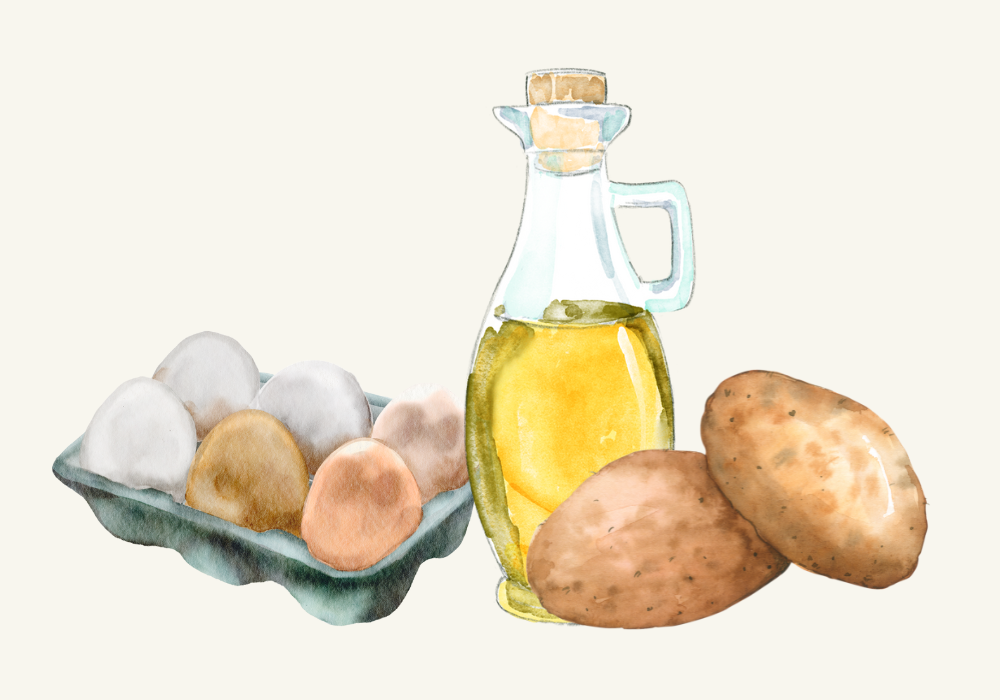 The 4P Foods team wants to help you turn in season produce handpicked by farmers in Virginia, Maryland, Washington, D.C., the Eastern Seaboard, and Mid-Atlantic into delicious, homemade meals. Romaine calm; we have flavorful dishes to add to your weekly menu and seasonal ingredients to add to your 4P grocery delivery tote.
This taterly delicious vegetarian side dish needs to be added to your barbeque menu or stuffed in your picnic basket. You can find these ingredients throughout the seasons, but this is best served with food cooked on a grill during the summer.
You'll be putting in a little bit of work to create the homemade aioli with pasture-raised eggs, but trust us it is *chef's kiss*. This recipe serves 8-10 people, but can be scaled up to accommodate larger gatherings. Make this recipe your own by adding chopped up bacon or a spicy mustard for a little extra kick.
Here is how to make this recipe with purpose-fueled food that's better for the prosperity of our planet and people.
---
Ingredients
Potato Salad
2 ½ pounds of potatoes
3 eggs, hard-boiled
½ cup chopped onion
½ cup sweet pickles, chopped
¼ cup aioli or mayonnaise of your choice
1 tablespoon mustard
¼ teaspoon salt
¼ teaspoon celery salt
ground black pepper to taste
Aioli
1 egg, room temperature
1 egg yolk, room temperature
1 tablespoon mustard
2 teaspoons lemon juice
1/2 teaspoon coarse salt
1 garlic clove
1 cup olive oil
---
Directions
Bring salted water to a boil and add in potatoes. Once potatoes are cooked to fork soft, drain them and allow to cool. Once cool, peel and chop the potatoes.
In a different pot, add in three pasture-raised eggs, cover with cold water, and then bring that water to a boil. Cover the pot and remove from heat. Allow the eggs to sit in the hot water for 10-15 minutes. Drain, let the eggs cool, and then peel and rough chop the eggs.
Chop onion and sweet pickles.
To make aioli, add egg, egg yolk, dijon mustard, lemon juice, salt, and garlic to a blender or food processor and pulse to roughly combine. Then, turn the blender on slow to medium speed and slowly drizzle in the olive oil until the mixture has a smooth consistency. This will make 1 ¼ cup aioli which is a cup more than you need, but it's always good to have extra.
Combine all of the ingredients including the ¼ cup aioli in a large mixing bowl. Cover and refrigerate the potato salad to let it cool before serving.
---