Quick Arugula And Berry Spring Salad Side Dish Recipe
4P Foods Team Member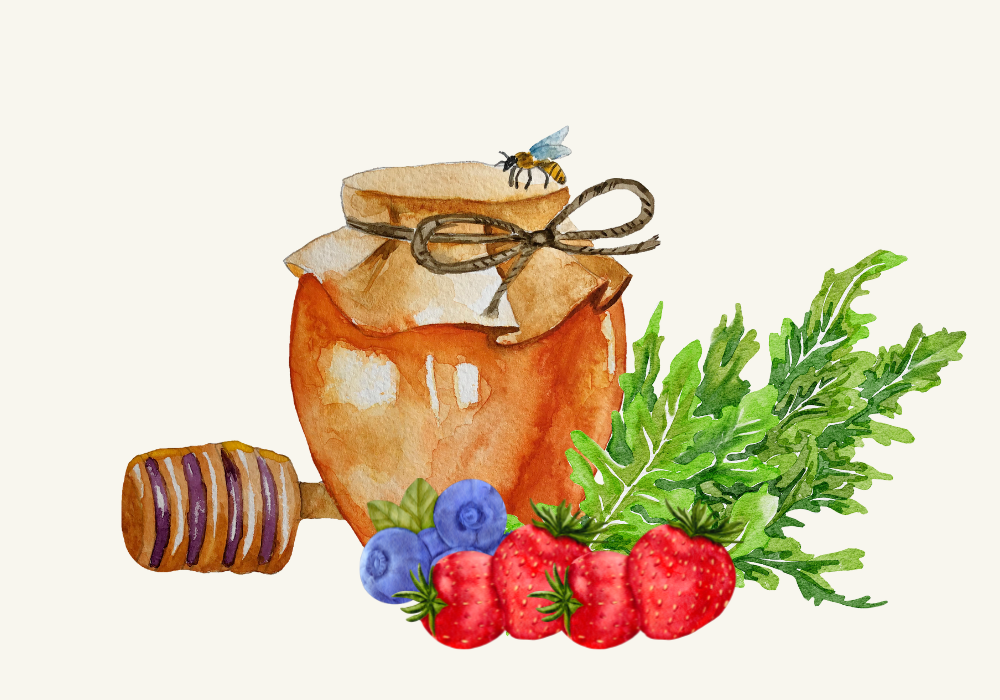 The 4P Foods team wants to help you turn in season produce handpicked by farmers in Virginia, Maryland, Washington, D.C., the Eastern Seaboard, and Mid-Atlantic into delicious, homemade meals. Romaine calm; we have flavorful dishes to add to your weekly menu and seasonal ingredients to add to your 4P grocery delivery tote.
A delicious side dish for grilling, barbeques, and picnics! This arugula and berry salad recipe serves 4 to 6 people and could be easily scaled up for larger gatherings. Make it vegan by swapping out the dairy items, or you could make it a full meal for lunch or dinner by grilling salmon to go on top. Spicy arugula, sweet and tart berries, creamy feta, and the crunch of pecans makes this an absolutely delightful spring salad. A quick to make and berry exciting spring meal.
Here is how to make this recipe with purpose-fueled food that's better for the prosperity of our planet and people.
---
Ingredients
4 cups arugula
1 cup strawberries, chopped
1 cup blueberries
1 large apple, chopped
½ cup pecans, roughly chopped
¼ cup feta cheese
¼ cup olive oil
1 large lemon
1 tbsp. local honey
2 tbsp. fresh basil, chopped
Salt and pepper to taste
---
Directions
Wash all produce.
In a large bowl, combine arugula, berries, apple, and pecans. Gently toss to combine. Be careful not to bruise the berries.
In a medium size bowl, whisk together the juice of the lemon, the local honey, basil, salt, and pepper. Once all of that is combined, pour slowly and whisk in the olive oil. This is your salad dressing.
When you are ready to serve, add in the feta cheese and pour the dressing over the salad. Toss and serve.
---