Quick Leftover Turkey Hash Breakfast Recipe
4P Foods Team Member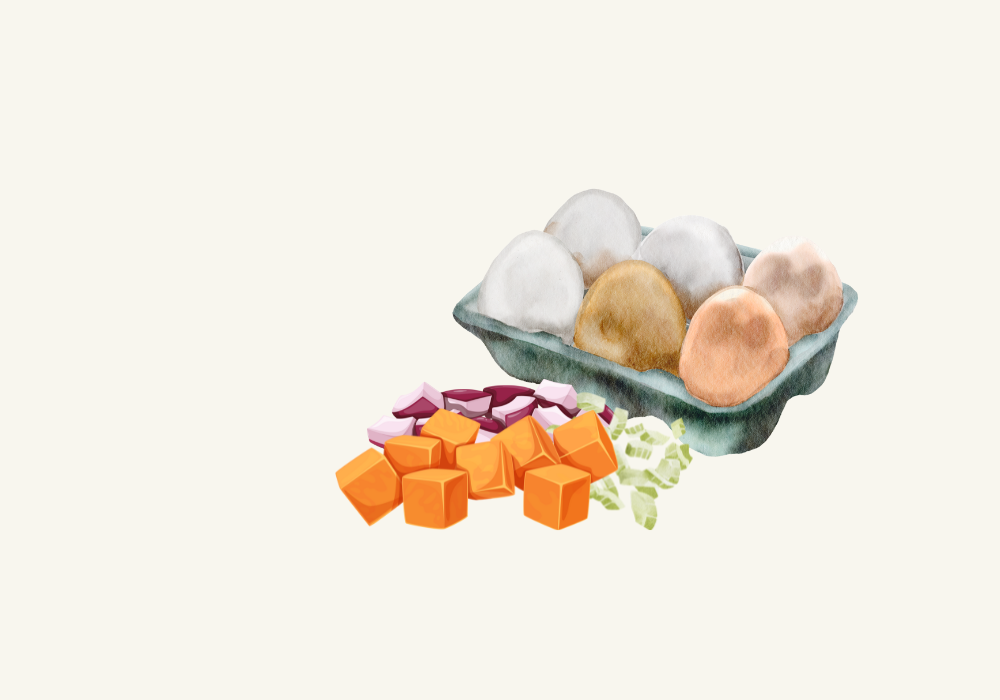 The 4P Foods team wants to help you turn in season produce handpicked by farmers in Virginia, Maryland, Washington, D.C., the Eastern Seaboard, and Mid-Atlantic into delicious, homemade meals. Romaine calm; we have flavorful dishes to add to your weekly menu and seasonal ingredients to add to your 4P grocery delivery tote.
Unsure what to do with your leftover turkey from Thanksgiving? Let's hash it out. This delicious post Thanksgiving day breakfast or brunch dish uses leftover turkey and other roast vegetables you might have on hand. Stone's Throw Hash is frozen and only needs to be heated up just like the rest of your leftovers!
This quick and easy recipe serves 1-2 people and all you need is a frying pan. We suggest the Veg Out Brah Hash or the Wakey Wakey Apple Bacon Hash for this recipe.
Here is how to make this recipe with purpose-fueled food that's better for the prosperity of our planet and people.
---
Directions
Heat a medium frying pan over medium heat. Add the Stone's Throw Hash to the frying pan. Allow to defrost and heat up.
Once the hash is heated up, add in the leftover turkey and leftover vegetables.
If your hash is at your desired temperature, clear a space in the pan to fry your pasture-raised eggs.
Serve hash on a plate with the fried egg on top.
---