Quick Radish Open-Faced Sandwich with Radish Green Aioli Lunch Recipe
4P Foods Team Member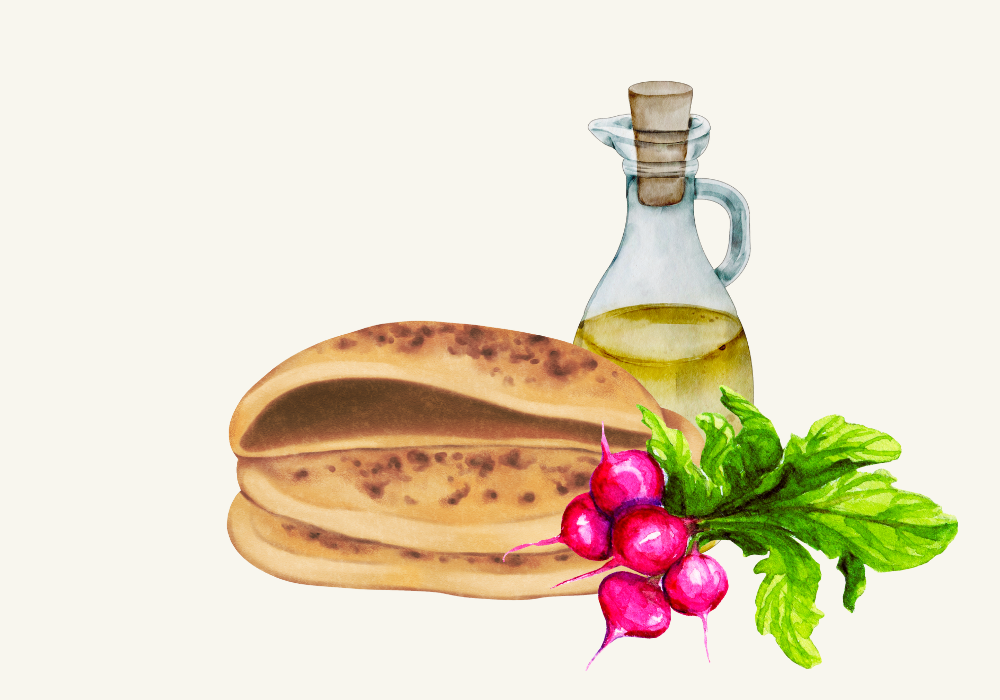 The 4P Foods team wants to help you turn in season produce handpicked by farmers in Virginia, Maryland, Washington, D.C., the Eastern Seaboard, and Mid-Atlantic into delicious, homemade meals. Romaine calm; we have flavorful dishes to add to your weekly menu and seasonal ingredients to add to your 4P grocery delivery tote.
This recipe would be totally rad(ish) for a spring picnic or just a quick lunch. You will need a mandoline to slice the radishes thin enough to turn them into more of a seasoning than a textural element. You will also need a blender or food processor to create the radish green aioli. This recipe creates one open-faced sandwich, but it could be cut into smaller pieces to create finger sandwiches.
Here is how to make this recipe with purpose-fueled food that's better for the prosperity of our planet and people.
---
Ingredients
1 bunch of radishes with greens attached
1 greek style pita bread
1 garlic clove, roughly chopped
½ lemon
¾ cup olive oil
¼ tsp. salt
½ tsp. dijon mustard
1 pasture-raised egg

---
Directions
Separate the greens from the radish. Roughly chop the leaves and discard the stems. Add the radish leaves, garlic clove, salt, egg, and dijon mustard to a blender or food processor. Squeeze the half lemon juice into the blender or food processor. Blitz the ingredients a couple of times to roughly combine. Then, turn the blender or food processor on low to medium speed and slowly pour in the oil. Keep blending until smooth.
Warm your pita in the oven at 350 degrees Fahrenheit to prepare it for the base of your sandwich. Make sure it doesn't get crispy, you just want it to be slightly warm and fluffy.
Use the mandoline to slice the radish very thin. Be careful and follow all safety instructions that come with your mandoline.
Time to build your sandwich! Spread the aioli on top of the pita and then layer your thinly sliced radishes on top of the aioli. Sprinkle it with salt and enjoy!
---