Simple Grilled Peach Salad Recipe
4P Team Member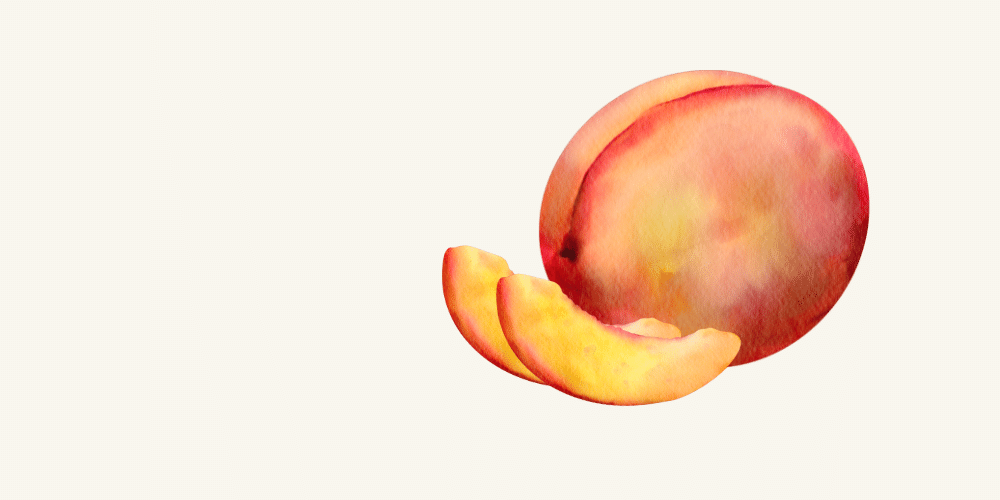 The 4P Foods team wants to help you turn in season produce handpicked by farmers in Virginia, Maryland, Washington, D.C., the Eastern Seaboard, and Mid-Atlantic into delicious, homemade meals. Romaine calm; we have flavorful dishes to add to your weekly menu and seasonal ingredients to add to your 4P grocery delivery tote.
This simple summer salad will leave you s-peach-less. Sweet and tangy salads like this one are the perfect side dish for summer barbeques or picnics, and can also make a quick vegetarian lunch. Use your air fryer grill pan or grill to get charred peaches that go great with the crunchy kale, sweet blueberries, and local honey. This simple grilled peach salad recipe serves two people, but feel free to scale up the ratios and make this recipe your own by adding your favorite local cheese or sweet and salty pecans.
Here is how to make this recipe with purpose-fueled food that's better for the prosperity of our planet and people.
---
Directions
Warm a grill to medium high heat or set your air fryer with the grill pan to the grill setting at 400 degrees. Grill the sliced peaches for about 5 minutes on each side until charred and tender. Remove from the grill and let cool.
Meanwhile, wash and massage your kale. Simply scrunch the kale up in your hand as you rinse. You will feel the fibers breaking down. Drain well.
Pro Tip: Since kale is a tougher and more fibrous green, it needs a little massaging to break it down and make it more tender and easier to chew and digest.
In a bowl, add your kale, blueberries, and grilled peaches. Drizzle the honey on top. Add a splash of the Better Than Balsamic Vinegar and salt and black pepper to taste. Toss the salad to mix and ENJOY!
---