Simple One-Pot Lentil and Cranberry Side Dish Recipe
Bonnie May, 4P Foods Team Member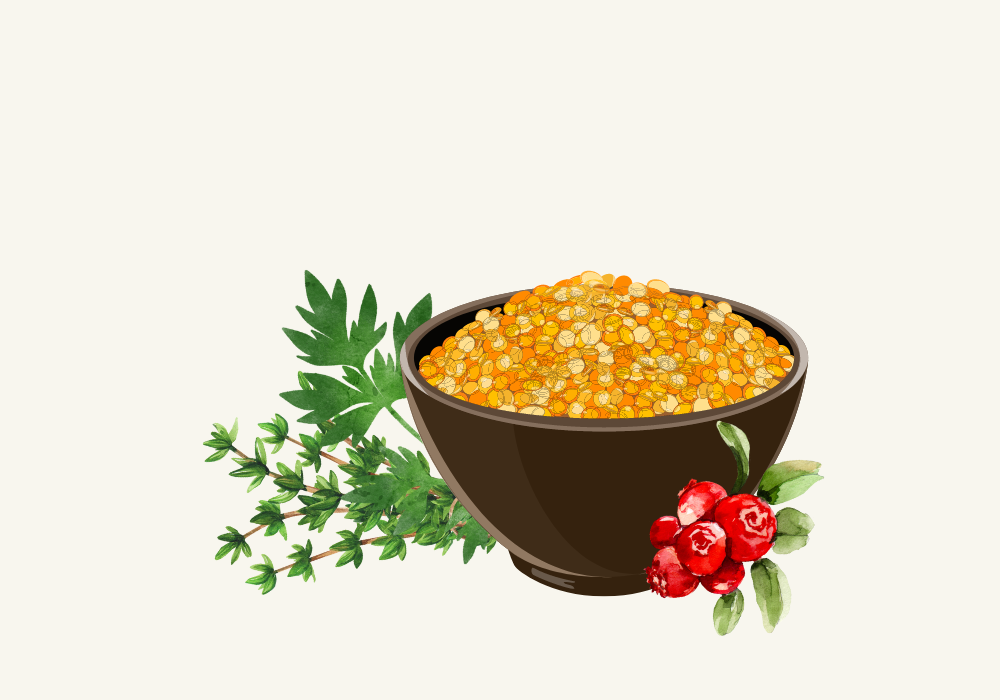 The 4P Foods team wants to help you turn in season produce handpicked by farmers in Virginia, Maryland, Washington, D.C., the Eastern Seaboard, and Mid-Atlantic into delicious, homemade meals. Romaine calm; we have flavorful dishes to add to your weekly menu and seasonal ingredients to add to your 4P grocery delivery tote.
Live a lentil this autumn with delicious lentils, cranberries, and peak-season vegetables. You only need one-pot to create this lentil and cranberry side dish for your next fall gathering. This recipe serves 4-6 people and would make a delicious, lite vegetarian lunch.
Here is how to make this recipe with purpose-fueled food that's better for the prosperity of our planet and people.
---
Directions
In a medium size pot on medium heat, saute the chopped onion and garlic in olive oil for 5 minutes.
Add water and lentils to the pot. Stir to combine and bring to a boil.
Add peas, carrots, bay leaf, parsley, and thyme. Season with salt and pepper to taste. Stir to combine. Allow to simmer for 15-20 minutes.
Once cooked, remove the bay leaves. Add in lemon juice and cooked cranberries. Stir to combine. Taste and see if you need more salt, pepper or lemon juice. Garnish with walnuts, goat cheese, feta cheese, or drizzle with local honey.
---