Simple Pumpkin Pancake Breakfast Recipe
4P Foods Team Member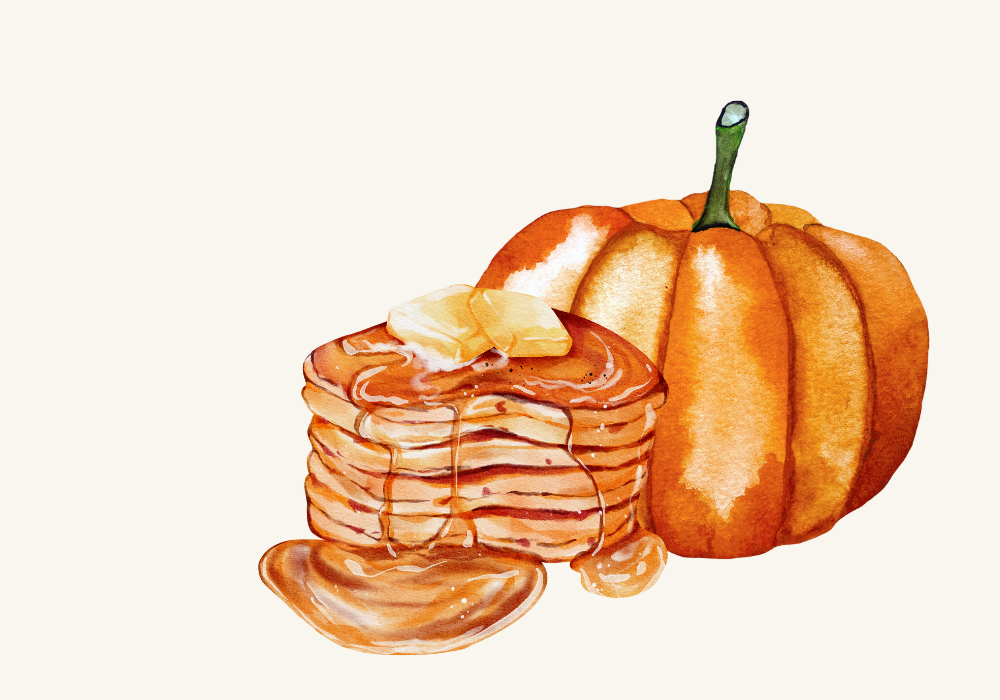 The 4P Foods team wants to help you turn in season produce handpicked by farmers in Virginia, Maryland, Washington, D.C., the Eastern Seaboard, and Mid-Atlantic into delicious, homemade meals. Romaine calm; we have flavorful dishes to add to your weekly menu and seasonal ingredients to add to your 4P grocery delivery tote.
Make life batter with this pumpkin pancake recipe using Wade's Mill Plain Old Pancake Mix. This simple recipe is a great way to use up leftover pumpkin puree from Thanksgiving and impress your guests with a delicious fall-inspired breakfast. You will need a frying pan or griddle to cook up these vegetarian pancakes. The measurements listed below will serve 4 to 5 people, but can easily be scaled up for a larger autumn breakfast or brunch gathering.
Here is how to make this recipe with purpose-fueled food that's better for the prosperity of our planet and people.
---
Directions
In a mixing bowl, whisk together pancake mix, pumpkin puree, farm fresh egg, vanilla extract, buttermilk, and pumpkin pie spice. Continue to whisk until completely smooth. The batter should be pourable, but not overly runny.
Heat a frying pan over medium heat and melt the butter in the frying pan. Scoop ¼ cup of batter into the hot frying pan. Once the top starts to bubble, flip the pancake to brown the other side.
Stack pancakes and top with maple syrup, honey, or whipped cream.
---