Grilled Spring Turnip Appetizer Recipe
4P Foods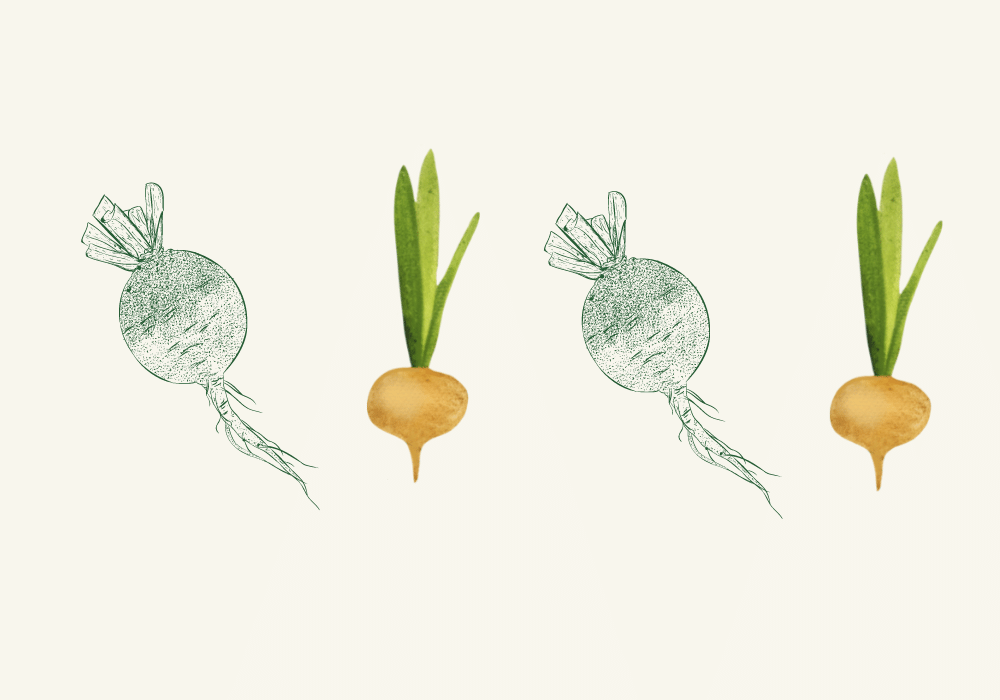 The 4P Foods team wants to help you turn in season produce handpicked by farmers in Virginia, Maryland, Washington, D.C., the Eastern Seaboard, and Mid-Atlantic into delicious, homemade meals. Romaine calm; we have flavorful dishes to add to your weekly menu and seasonal ingredients to add to your 4P grocery delivery tote.
Grilled Spring turnips are smoky and delicious, so turnip for early Spring vegetables! This vegetarian appetizer recipe serves four people and is great for Spring barbeques, small gatherings, and parties. If the Spring weather isn't nice enough for grilling, you can use your air fryer grill pan or your oven to cook the turnips.
The aioli made with pasture-raised farm fresh eggs and organic lemons brightens up the smokiness of the grilled turnips. The turnips can be cut into thin discs for dipping while snacking or thicker pieces for skewering on kabobs for a vegetarian side dish. This Grilled Spring Turnip Appetizer Recipe with lemon aioli is a versatile recipe that can be used with other in season root vegetables like Summer radishes and Fall parsnips.
Here is how to make this recipe with purpose-fueled food that's better for the prosperity of our planet and people.
---
Ingredients
Turnips
Aioli
---
Directions
Place all ingredients for the aioli, except oil, into a blender then slowly add oil while blending, allowing the ingredients to emulsify into a smooth homogenous sauce. This is a great job for your handheld immersion blender or small to medium-sized blender. Season with salt and pepper to taste.
Wash and peel for turnips. Cut turnips into 1/4" disks. Toss the sliced turnips in olive oil, salt, pepper, smoked paprika. Grill on high, 2-4 minutes on each side until fork tender.
Plate with aioli on the side for dipping.
---